We're taking a quick look at where-to find the fountain, junkyard crane, and vending machine for Fortnite's Spray & Pray Mission challenge! This is a pretty simple challenge, you'll just need to hit a couple of different spots, and then find a vending machine.
Learn more about the Spray & Pray Mission with our guide here.
Spray a Fountain, a Junkyard Crane, and a Vending Machine Locations
You don't have to do this all in the same game, but it can be accomplished if that was something you wanted to accomplish. The vending machine is going to be the hardest to locate since you can't predict when they'll spawn in a certain location.
To complete each part of the challenge, all you need to do is tag each objective with a spray. These can be found in your emotes wheel.
Fountain Location
Mega Mall used to be the place to go for the fountain, but now that it has returned back to being Retail Row, there's no more found there! You now can head to Lazy Lagoon to find one.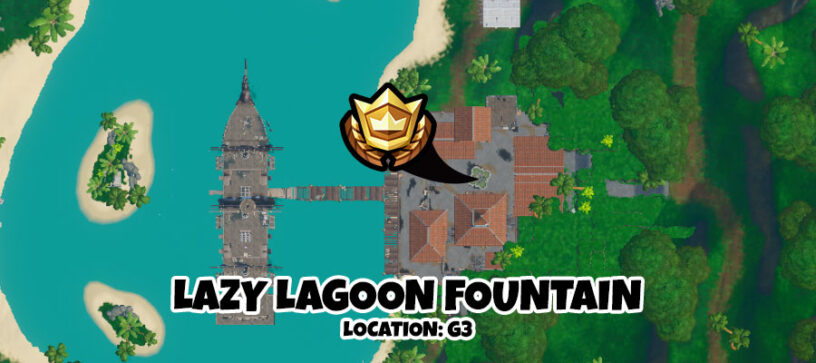 You'll find the fountain right in the middle of the town that is directly east from the huge pirate ship.
Crane Location
The crane you'll want to spray is located on the west side of Junk Junction!
It's a pretty big landmark, so it's kind of hard to miss!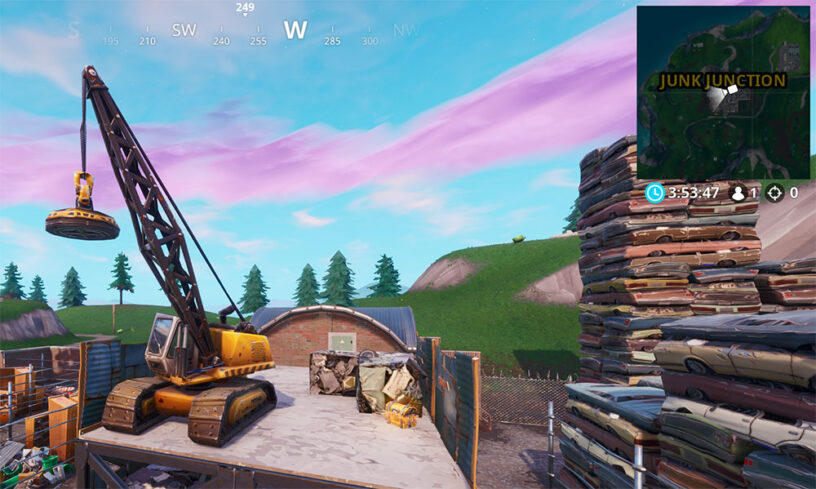 Vending Machine Locations
This is the hard part of the challenge, but you might get lucky when you are spraying the crane. There's a couple of spawn chances right below the crane.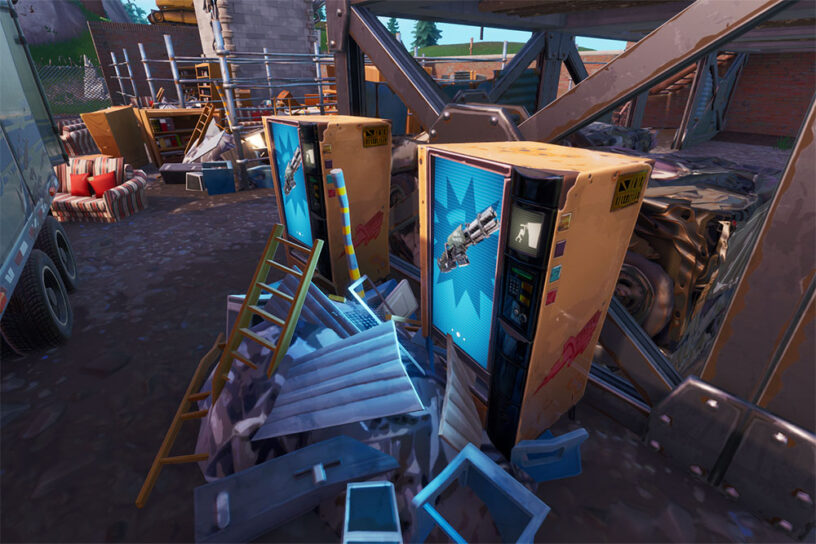 If you don't find one of those, you can also look for one that's near the big building to the east of the crane. If you still don't find one there, you can check out the following other locations.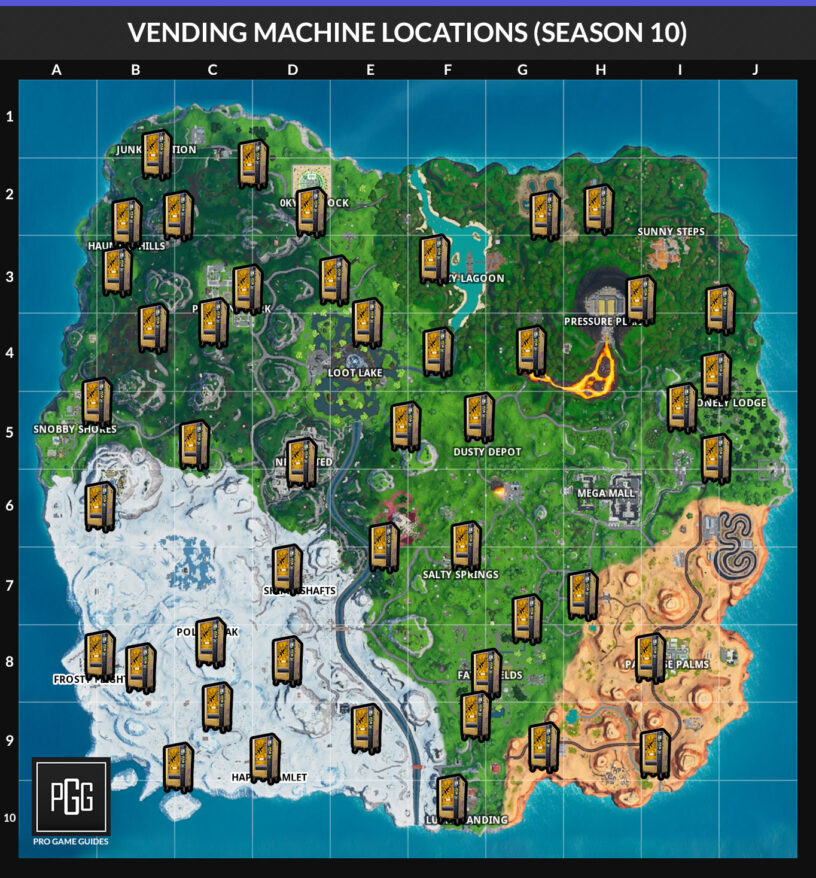 While these are all of the locations where vending machines will potentially spawn, there's no guarantee at any location that one will show up! You might need to look around at multiple areas to finally find one that actually spawned in that particular match.
Video