If you're looking for the severed head of a Sentinel for Wolverine then you're going to have head down to Dirty Docks. It's a bit more hidden then you'd think, but we've got the tips you need to make collecting this great new back bling pretty easy!
Fortnite Wolverine's Trophy Location
To find Wolverine's Trophy, you need to travel to Dirty Docks. This on the far eastern side of the map to the north. Once you are in the area, you need to go to the southern most building that is away from just about everything else. In the first floor of that building, you will find a small room with some boxes in it. Break the wooden boxes to reveal Wolverine's trophy sitting on a shelf. Interact with the sentinel head and you will collect the back bling and complete the challenge.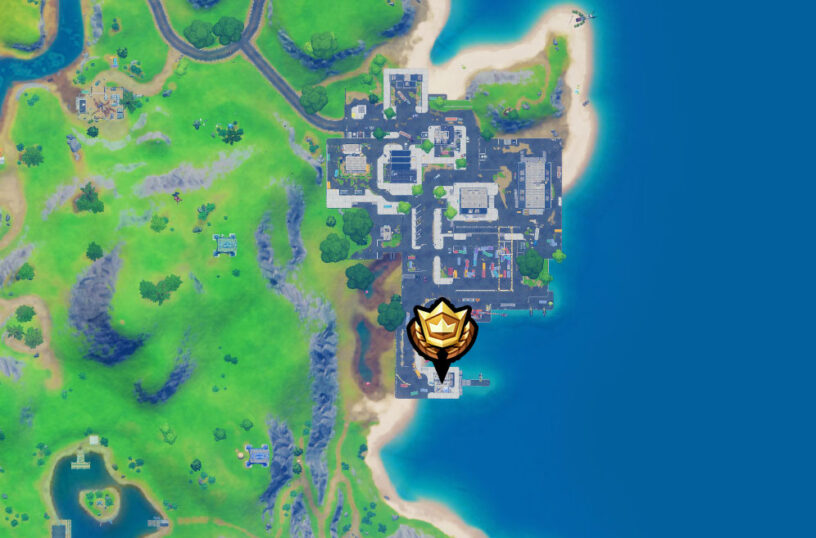 As you can see from the image below, the head is on a shelf once you destroy the box. It's in the small room with wooden barrels and some various equipment. You also might find a chest there, so grab some loot and head out afterwards!
If you're still struggling to find the trophy you can check out this video:
Secret Edit Style
You can also grab an additional style for this back bling by heading to the Sentinel Graveyard and visiting the poor headless sentinel whose head you are wearing on your back. It looks like you just need to be wearing it and jump on the sentinel where the head should be. Here's a video showing the location: