Fortnite will be hosting a final show from Diplo for the summer of 2020. You can head to the main stage for a live performance of his Diplo Presents: Higher Ground, house music show! This will be taking place on Friday, July 31st at 2 PM ET/11 AM PT in the Party Royale game mode on the main stage. It will be a 30 minute long show, so be sure to have some snacks ready and be ready to get wild.
If you aren't going to be available at that time, then you can check out the rebroadcast that is scheduled for Monday, August 3rd at 9 PM ET/6 PM PT.
Get a free Afterparty Wrap!
If you load up Fortnite at anytime between Thursday, July 30th (8 PM ET/5 PM PT) and Saturday, August 1st (8 PM ET/5 PM PT) then you will get the Afterparty Wrap for free! It's a pretty awesome animated wrap for your weapons and vehicles. It is the same pattern as the new Nightlife, Party MVP, Party Star, and Party Diva skins.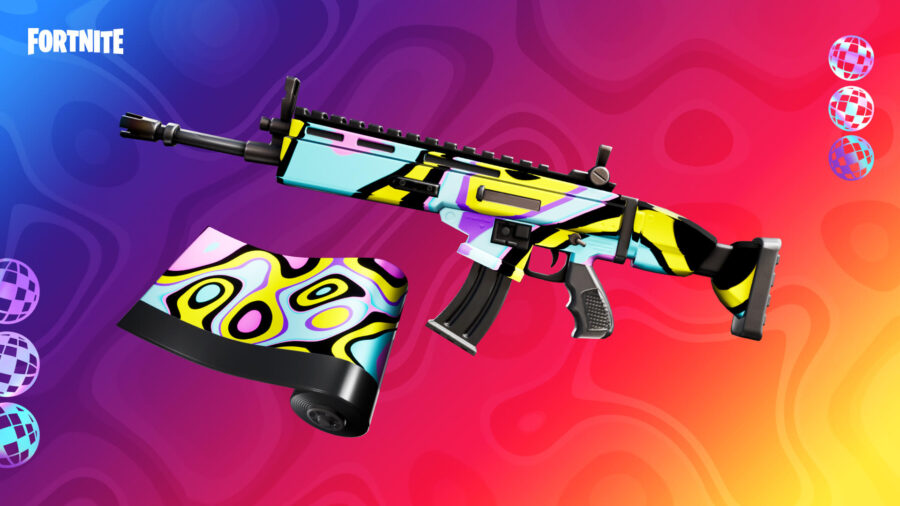 The Envision outfit will also finally be added to the game on July 30th, 2020! This will be out along with the Back Scratcher Back Bling and the Light Knives Pickaxe. The Back Scratcher Back Bling is music reactive, so it will go great if you're attending the concert. The four party skins are also music-reactive, so make sure to have one on when the music is blaring.