Cars have finally found their way into Fortnite and are going to be a big part of the game from here on out! If you've jumped into one, you've no doubt notice that they vary in their fuel total when you hop inside of one. You are going to need to know how to get gas/petrol in your tank so you can continue to zip around the map with the radio cranked all the way up!
To fuel cars in Fortnite, you need to either head to a Gas Station and use the pump or have a Gas Can in your inventory. You can then pour the fuel into your car to raise its fuel level to the top.
Fueling Cars in Fortnite
There's two ways to get fuel into your car in Fortnite. One way is to stop at a gas station and take the pump to put gas in your car. If you've never pumped gas or don't have the ability to drive a car yet, you might not know how this works.
First, head to a gas station. These are scattered around the map and if you follow the road you will eventually find one. If you don't know where you're going in the game, look to your map which will display gas station locations while you are in a vehicle. Here's a look at a map with them all: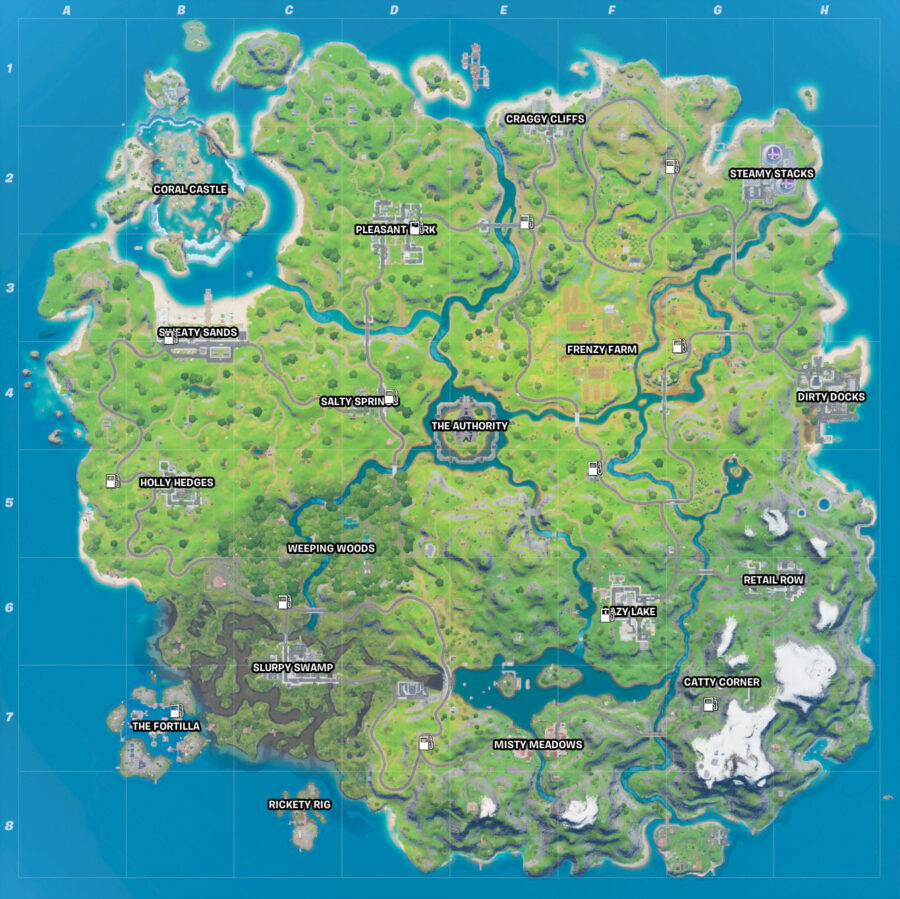 Once you arrive at a station, pull up to the red gas pumps. You can access them from either side, and unlike real life you can fill up your car from anywhere!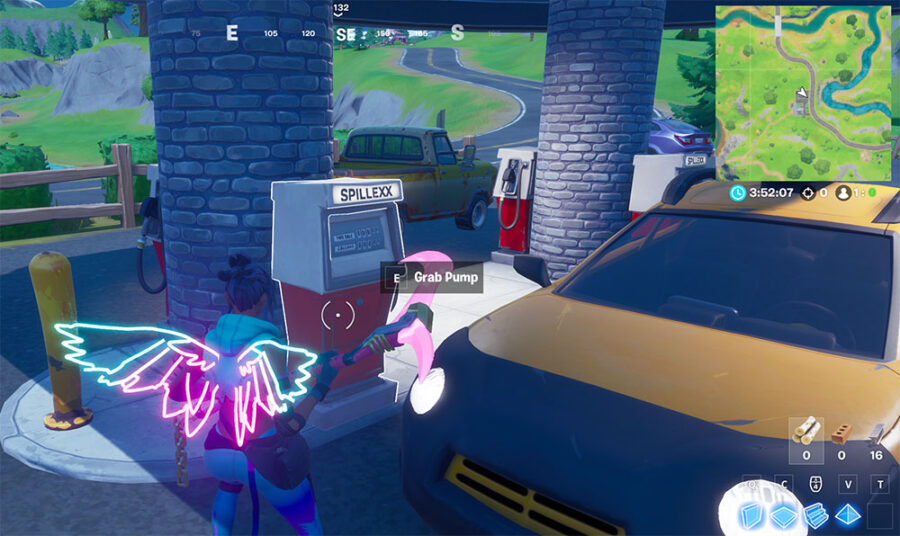 Grab the pump with your interact key and then target your car with your crosshair. You can now just press the fire button and it will pour fuel out and into your car. I wouldn't recommend soaking your car in gas like in Fortnite, but it works in the game so this is the way to do it!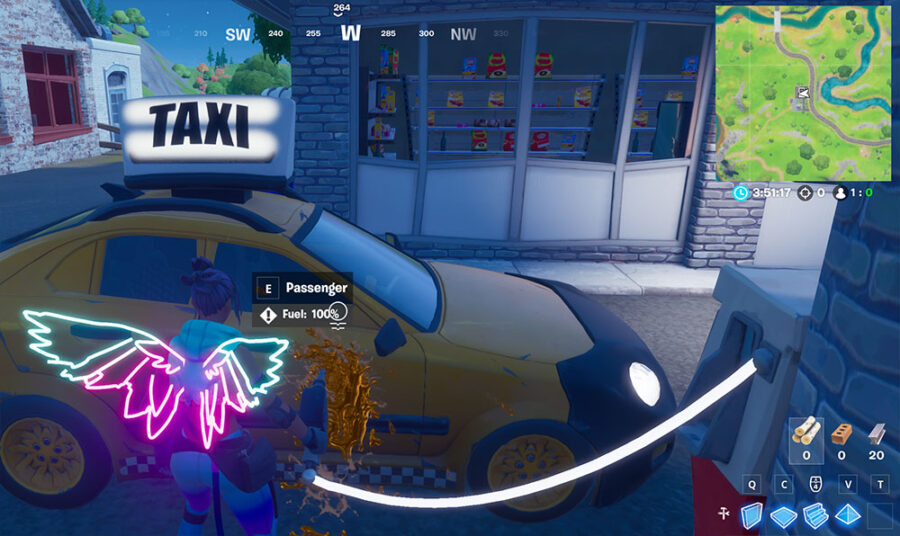 The Fuel gauge will fill up as you are pumping gas into your car. Once it reaches 100% you are finished and can jump into the car. You can also go back to the pump and hit interact to drop the pump.
Another way to fuel up your car is to find a Gas Can. These are located all over the map, and you can even find them behind gas stations generally. They are small red containers with a spout at the top.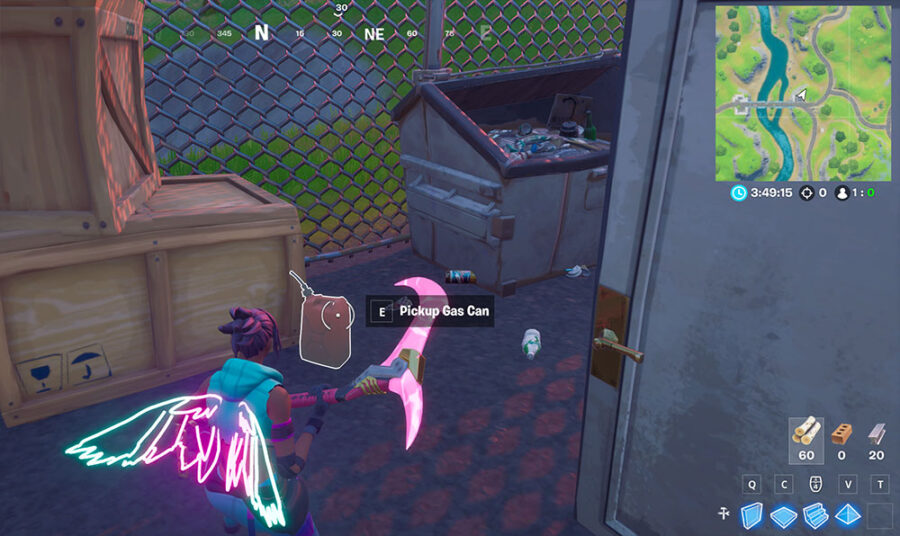 These can be carried in your inventory, so grab one if you want to fuel your car on the go! The process is similar to using the gas pump, only you select it out of your inventory and can then pour it all over your car! The Gas Can only holds so much fuel, so you will have to ditch it once it is empty.