If you're looking to get that new Christmas Tree skin then you can get it pretty easily for free via the Winterfest Cabin! The actual name of this outfit is Lt. Evergreen and he is lurking in the cabin waiting for you to find him! You will want to grab him before the event is over, because this is one of the few times that Epic gives away a free skin.
As mentioned, this is a very rare thing that Epic is doing for this holiday season. They do not often giveaway full skins, so being able to get one so easily is worth logging into obtain! It is a very simple process, and it's just a bit hidden on how exactly to grab it.
How to Get the Christmas Tree Skin in Fortnite
To obtain the Christmas Tree skin, you will need to press on the snowflake icon at the top of your screen while you are logged into Fortnite. Once you've hit that, you can then press on Visit Lodge icon at the bottom right of menu.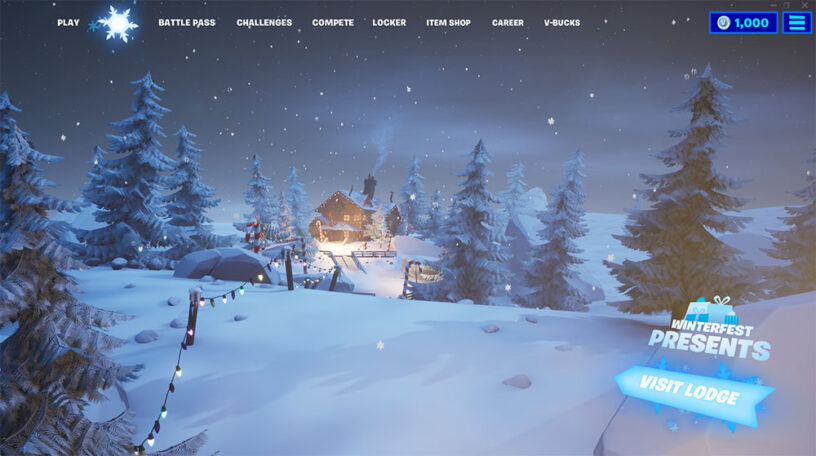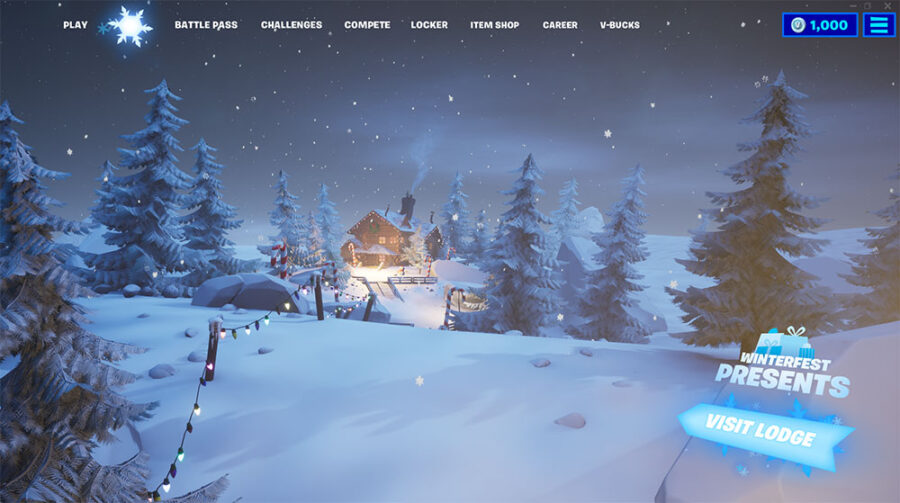 Once you hit that button, you will enter into the Winterfest Lodge! You will notice a Christmas tree to the right of the screen that is just behind the Crackshot skin. Before, you weren't able to do anything with this, but now you can click over to this section and highlight it. Once you're hovering over it, you should get the "Just a Tree." prompt.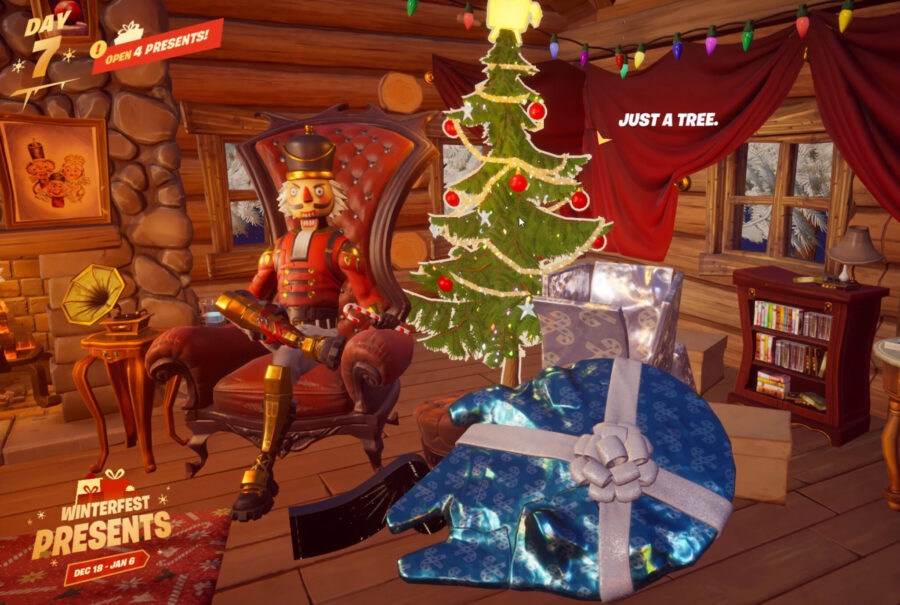 Click on that and it should give you the option to hold a button to open! That's all you will need to do, once you open it up you will get the Lt. Evergreen skin, along with the Re-Gifter Back Bling! The Lt. Evergreen outfit comes with an exclusive emote called Light Up.
If you're still struggling, you can check out this video on how it is obtained: