This quest is the odd one out of the Week 6 quests; it doesn't involve blowing up fish, boats, or even catching fish! It's really tame compared to the rest of the challenges!
How to Signal the Coral Buddies
To signal the Coral Buddies in Fortnite, you must head up to Coral Castle. In this area, there are three shells you need to interact with to signal the Coral Buddies. That is all you need to do, open these three shells, and the quest is complete!
The first thing you need to do is drop or head up to Coral Castle; however, you do not need to enter the castle itself. It's the area around the Castle that important. Around the area are three shells you need to interact with, aka opening it. Do this with all three and done! Two of the shells are located to the south, and one is located to the north.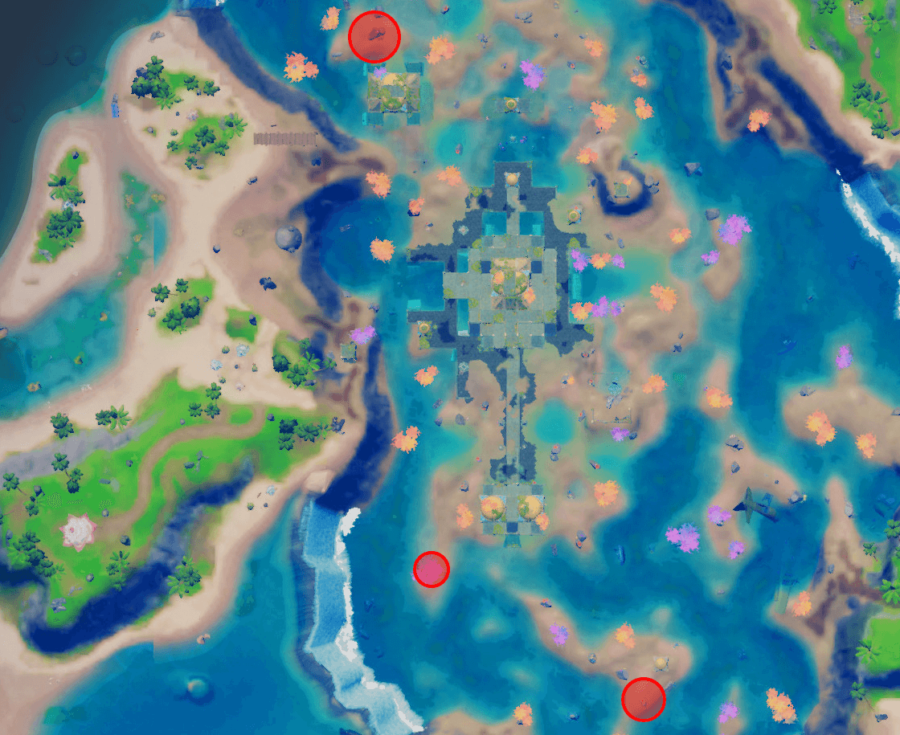 The first shell is located to the northeast of the castle, located next to a giant boulder. It's quite hard to miss without essentially looking for it!
The second shell is near the waterfall, to the southwest of Coral Castle. This one is straightforward to find as it's next to a large piece of pink coral, and it's close to the water facing the waterfall to the west.
The third shell is also next to the water, but this time the shell is facing the southern waterfall, at the southeast of Coral Castle.
The full list of challenges - we have information on - is available here, at our Fortnite Chapter 2: Season 5 Guide – Challenges & Information article!