It looks like Epic is going to continue to play hardball with Apple and has introduced the #FreeFortnite Cup that will take place on August 23rd, 2020. Epic is billing it as the final days that Fortnite players will have the ability to play together due to Apple blocking the Fortnite app from the App Store, which will prevent you from updating it and being able to play in Chapter 2: Season 4 which launches on August 27th, 2020.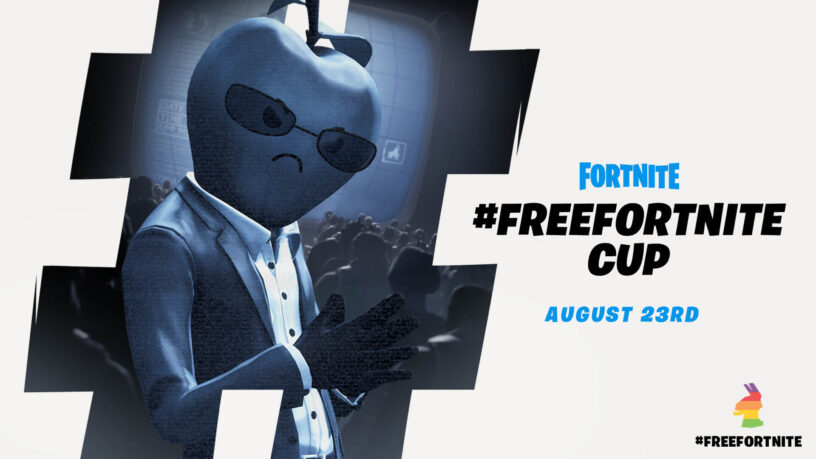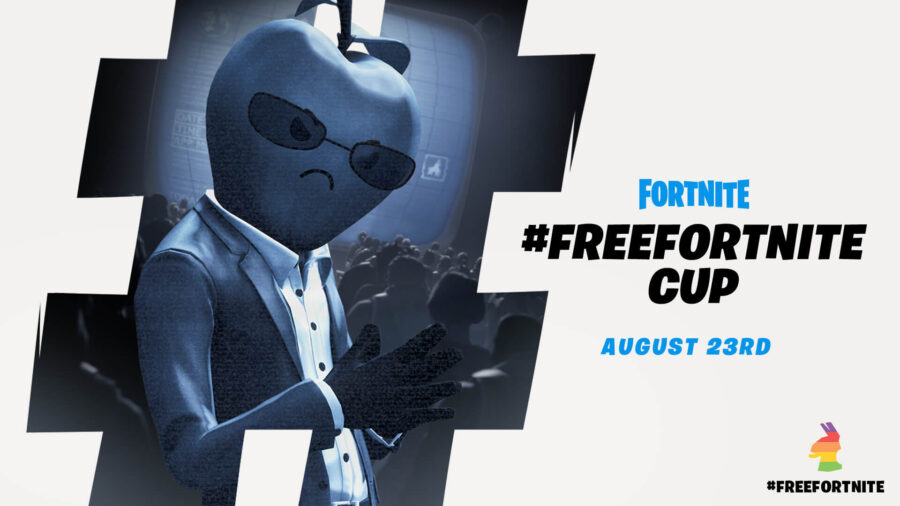 You can play in the cup on any platform on Sunday, August 23rd. You can win the new Tart Tycoon skin, which was featured in Epic's Ninteen Eighty-Fortnite video. If you'd like a chance to earn the new skin for free, you will need to earn yourself 10 points in the cup. If you end up ranked highly in the tournament, you could also get yourself a #FreeFortnite Swag Hat. They are also giving some of the top players of each region who eat the most apples across a session or single match a pretty nice piece of tech from the following list:
Gaming Hardware prizes to include one of the following or similar based on product availability:

Alienware Gaming Laptop®
Samsung Galaxy Tab S7®
OnePlus 8®
PlayStation 4 Pro®
Xbox One X®
Nintendo Switch®
Specific Gaming Hardware awarded to Winning Players (as defined below) to be determined by Epic in its sole discretion.
So, if you are competitive or not, you might as well give the tournament a shot because you can earn some pretty sweet prizes if you can find your way towards the top of the charts in the end! Be sure to check out the official rules of the #FreeFortnite Cup right here.