Our Fortnite TIE Fighter Crash Site Locations Guide features a map and look at where-to find these locations so you can Capture a Tie Fighter Crash Site. You will also need to head to these locations to obtain a certain weapon that you will need to complete another of these challenges.
This is part of the Star Wars Challenges that have been released in celebration of the Fortnite x Star Wars mashup that is promoting the new Rise of Skywalker movie that is coming out. If you complete these challenges you will earn a few free Star Wars themed cosmetics!
TIE Fighter Crash Site Locations
You can find five of the locations on the map below. There's possibly more locations, and we'll add those in the future. It appears you can only complete this challenge in Solo, Duos, or Squads (no Team Rumble).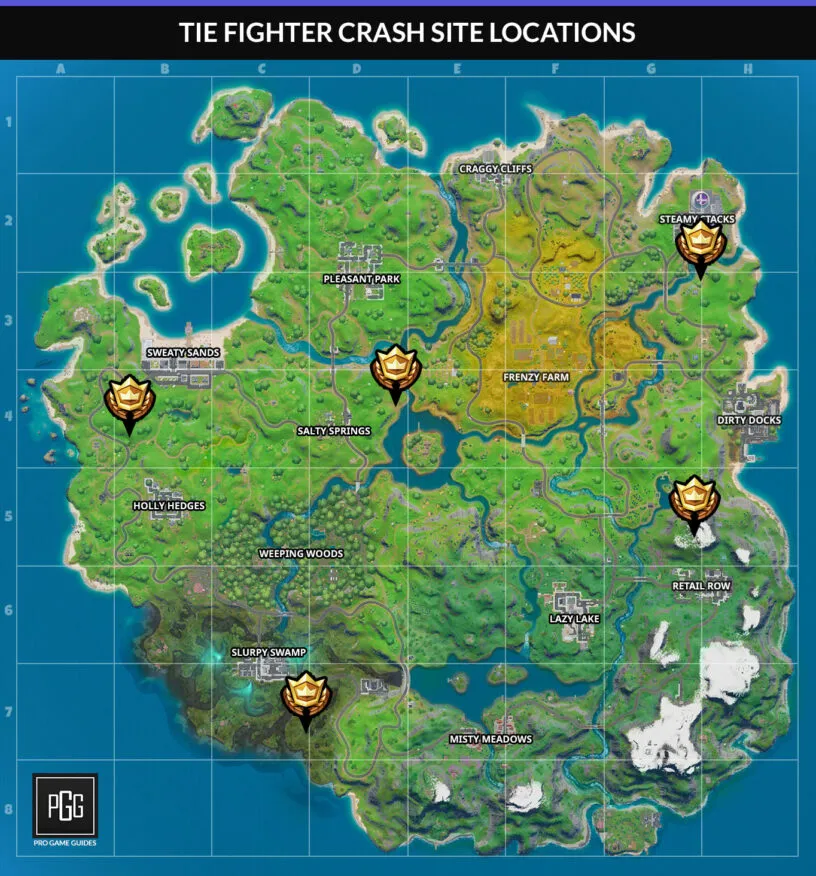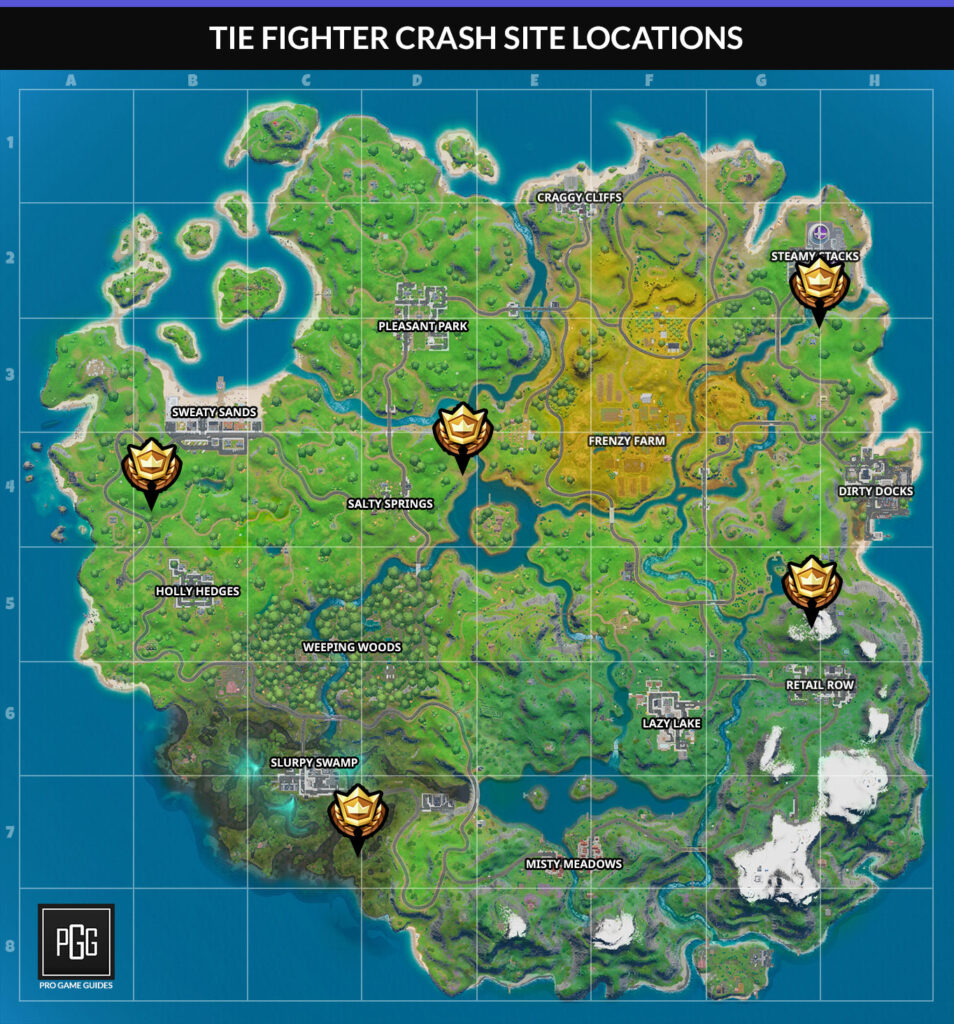 One is just south of Steam Stacks, one is northwest of Salty Springs, one is north of Holly Hedges, one is north of Retail Row, and the last one is southwest of Slurpy Swamp.
First Order Stormtroopers
You will need to make sure to have some weapons before you head into the area. First Order Stormtrooper spawn around them and they will fire at you. Take them out and they will drop the First Order Blaster Rifle you need to complete some of the other challenges. Eliminating the Stormtroopers counts for another of the challenges. Once you've cleared out the area, head over to the flag and hit the use key on it. You will then raise up the new banner and complete the challenge.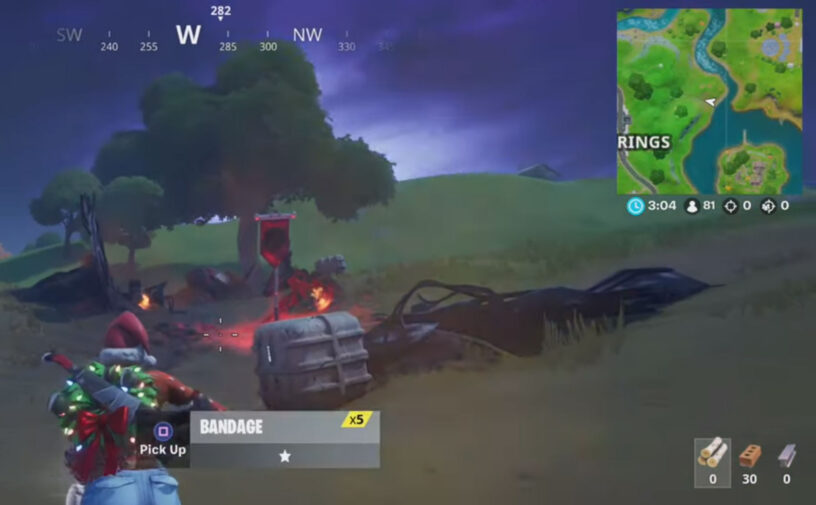 Video Guide