We finally have a firm release date on when cars will be added to Fortnite! If you've been awaiting the ability to tool around the map in a variety of different vehicles, you will finally be getting your chance. These have been delayed a number of times, but it appears they are finally going to be released according to the following Tweet:
It's not just a name. It's a warning.

Experience the #FortniteJoyRide Update on 8.5.2020 pic.twitter.com/fxgCgAMpYk

— Fortnite (@FortniteGame) August 3, 2020
We thought that the cars would be delayed further because it was mentioned that it would be three weeks before the release on July 23rd. It looks like Epic has figured things out though, so we're going to be getting them a week early. This is particularly good for players, because in preparation for this release they had removed a bunch of stationary vehicles on the map. It looks like these will all be replaced by driveable vehicles, which is going to possibly turn Fortnite into destruction derby!
Fortnite Car Details & Info
We've compiled all of the currently known leaks and information about the vehicles that are coming to Fortnite down below!
Cars List
According to some details that were pulled from the files, it looks like there will be six distinct car types:
Basic Car
Basic Truck
Big Rig
Police Car
Taxi Cab
Sports Car
Fuel
Cars will apparently need fuel to be driven, so they can't be ridden around in indefinitely. There are going to be gas stations across the map where you can fill up your vehicle. We aren't sure exactly how this will be accomplished yet. Here's a list of fuel capacities and the minimum and maximum fuel that they will have in them when they spawn (credit to FortTory). Keep in mind that these could change at anytime.
Fuel Tank Capacities
ValetSmall FuelTankCapacity (Whiplash Sports Car Most Likely): 100.0
ValetMedium FuelTankCapacity (Prevalent Sedan Most Likely): 100.0
ValetLarge FuelTankCapacity (Mudflap Semi-Truck): 150.0
DagwoodTruck FuelTankCapacity (Bear Pick-Up Truck): 100.0
Minimum & Maximum Fuel at Spawn
ValetSmall MinFuelAtSpawn (Whiplash Sports Car): 40.0 - Max: 100
ValetMedium MinFuelAtSpawn (Prevalent Sedan Most Likely): 40.0 - Max: 100
ValetLarge MinFuelAtSpawn (Mudflap Semi-Truck): 50.0 - Max: 150
DagwoodTruck MinFuelAtSpawn (Bear Pick-Up Truck): 80.0 - Max 100
Vehicle Health
ValetSmall FortHealthSet.MaxHealth: 800.0
ValetMedium FortHealthSet.MaxHealth: 1000.0
ValetLarge FortHealthSet.MaxHealth: 1200.0
There will be lootable gas cans that you can pick up and take with you in your inventory. When you are running low on gas, you can fill up your tank while away from a station.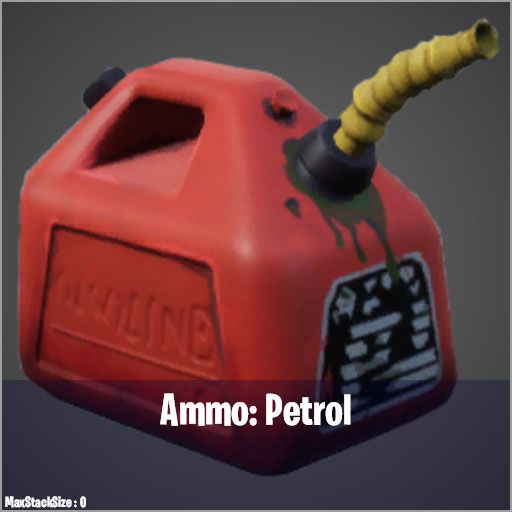 Gas Station Locations
Whenever you enter a vehicle in the game right now, you'll notice that gas station icons popup on the map. These are obviously going to be utilized once cars are in the game, so we've put together a map where you can see all of the gas station locations. Some of them are still submerged underwater, but by the time cars are released they should be usable.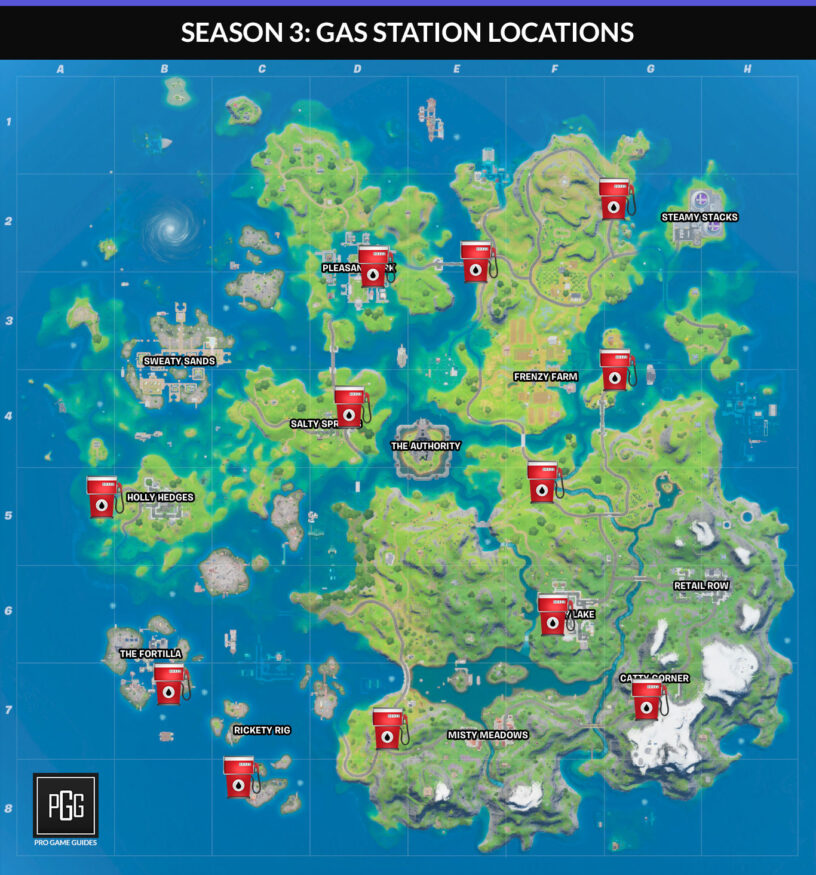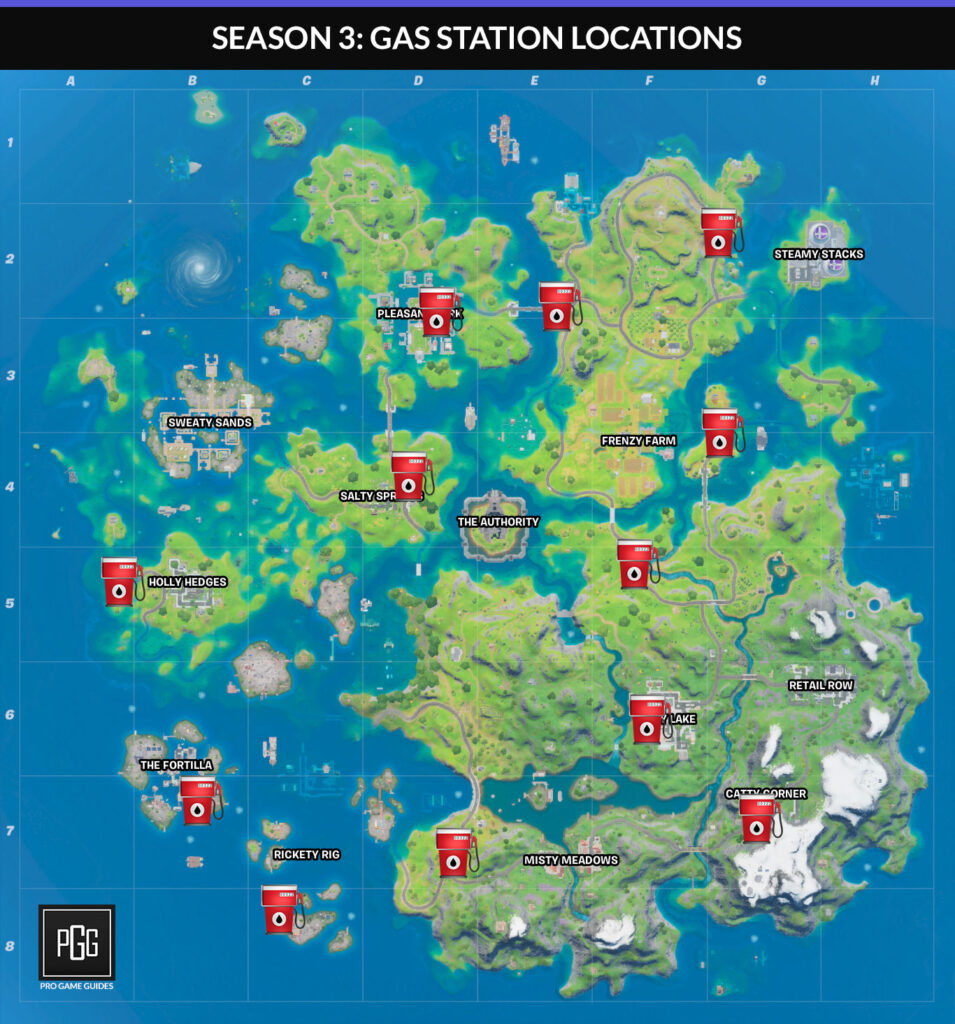 Posters
There were posters added to the game files which show off four of the different cars that will be entering the game. There's the Bear pick-up truck, Mudflap big rig, Prevalent sedan, and the Whiplash sports car.
"Chrome" LTM
You can expect some kind of LTM involving the cars and racing them around some kind of track. Here's a couple of strings associated with the leaked LTM:
Race to the finish
Get to the finish line however you can
No points for second place
So faster is better
More than one way to win
Take out the competition if it helps
Teleporting to the starting line