If you're looking to locate Fortite's Apres Ski location, then we've got exactly where you need to go to find it! While it isn't too hard to find once you know where it is, it's difficult to locate because it isn't labeled on the map. Some landmarks that aren't overly large are named but are only labeled when you enter them. The location is shown on your screen, so once you see that appear you will know you've made it to the right spot!
Where is Apres Ski in Fortnite?
You can find Apres Ski in the very south part of the map at the E8 coordinate. It's directly southwest of Misty Meadows, and to the west of the mountain peak with all of the snow. It is a snow lodge with some campgrounds, and a pretty sweet dance floor with a DJ Booth!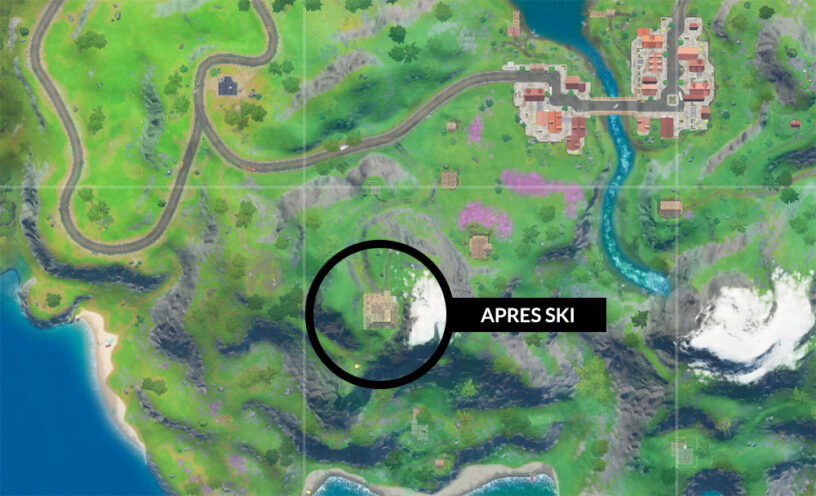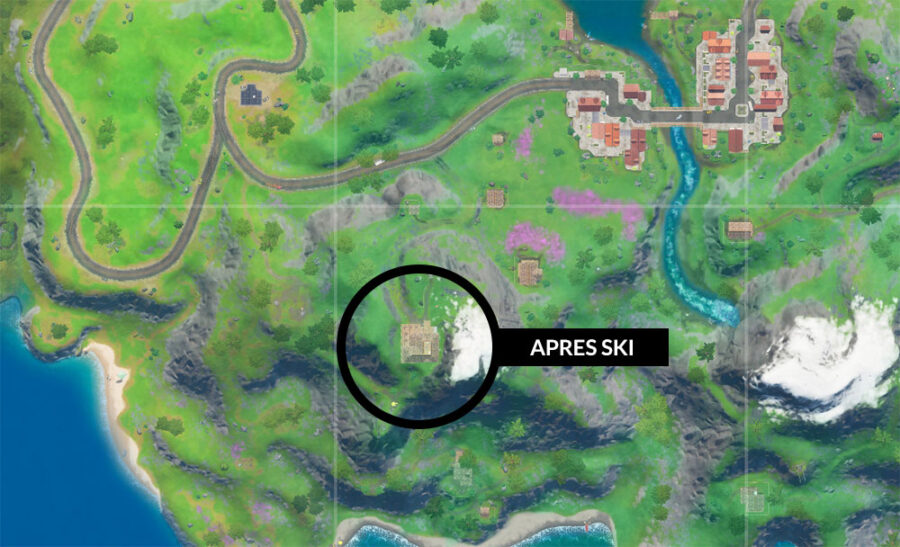 Why are people looking for Apres Ski?
Well, there's a challenge in Week 10 of Fortnite Chapter 2: Season 3 that you'll want to complete for some easy experience. If you head inside of the ski lodge, you will find a dance floor that is on the second floor of the building. You will be attracted to the sick beats that are being played that you can hear once you get close to the location.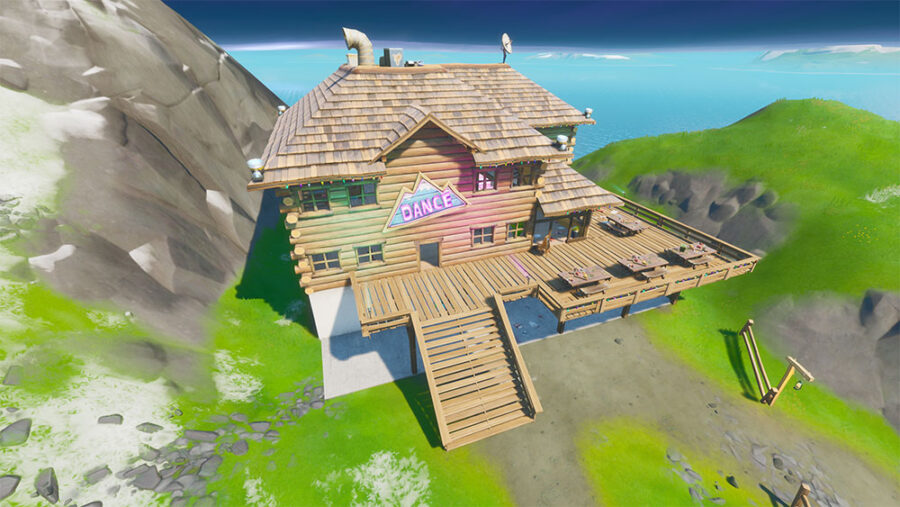 Once you're inside the area, just look for the brightly colored floor that is flashing colors. This dance area is pretty small, so hopefully you won't have to share it with too many players, especially if they are looking to eliminate you.
Here's a video if you're struggling to locate the area: