The new season of Fortnite is upon us, and that means there's a whole lot of new things to do on the map! Now that we've exited the realm of Marvel, it looks like we've entered in an area that is influenced by the Zero Point and we are encountering various hunters from across different time periods. One of those is The Mandalorian, who is a great hunter, and is also accompanied by a cute little green child. So, it looks like we'll be completing tasks for this space adventurer, one of which is locating the Razor Crest!
To find the Razor Crest, you will need to head to the center desert biome and to the east. If you go south of the new Colossal Coliseum POI, you should see the ship that has crash landed in the sand. All you need to do is land at the location, and that is enough to complete the quest!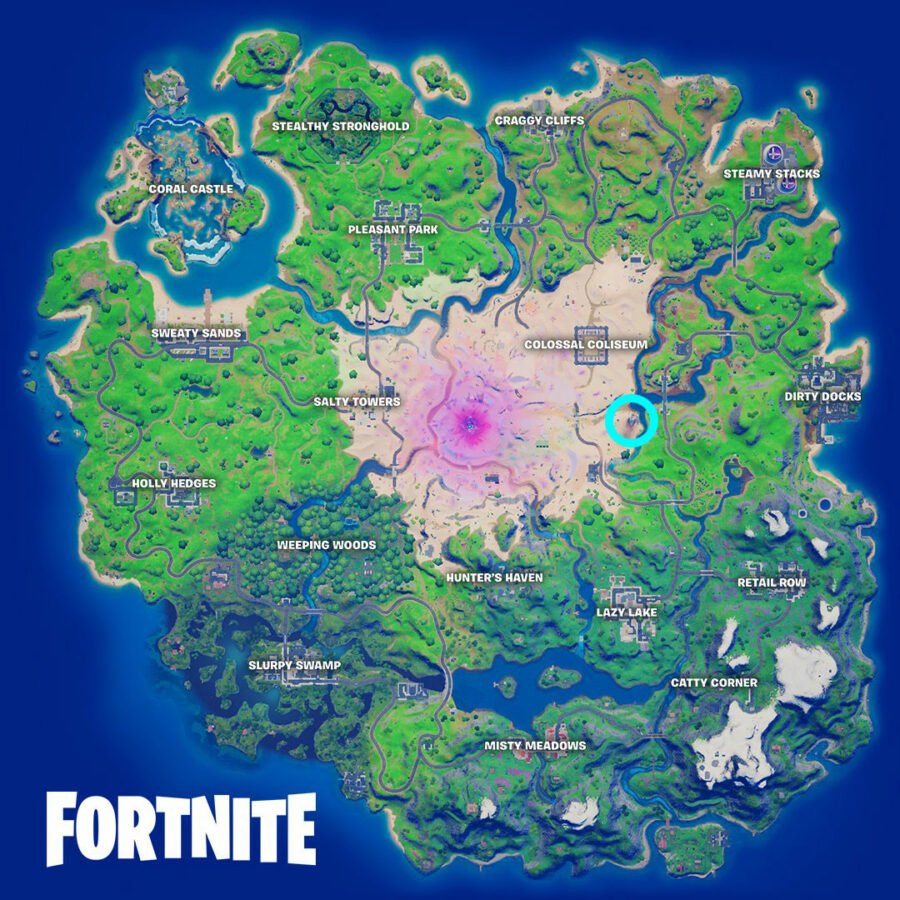 Completing this task will get you a piece of shoulder armor for your Mandalorian skin, so this is one of the challenges you will want to make sure to finish if you are looking to completed the outfit. If you are having trouble locating the area, you can check out the video below for additional help!