If you're looking to awaken the Groot, then you're going to need to head over to an island that is shaped like a heart. This island is a bit less heart-shaped than you might expect, so it could be difficult to find if you don't know what you are looking for! Well, we're going to go ahead and tell you exactly where you need to go so you can complete this challenge.
You can find the Heart Shaped island to the west of Sweaty Sands in the small group if islands that is just off the shore. There's a submerged boat to the north, and it's north of Stack Shack which you had to visit in the previous season.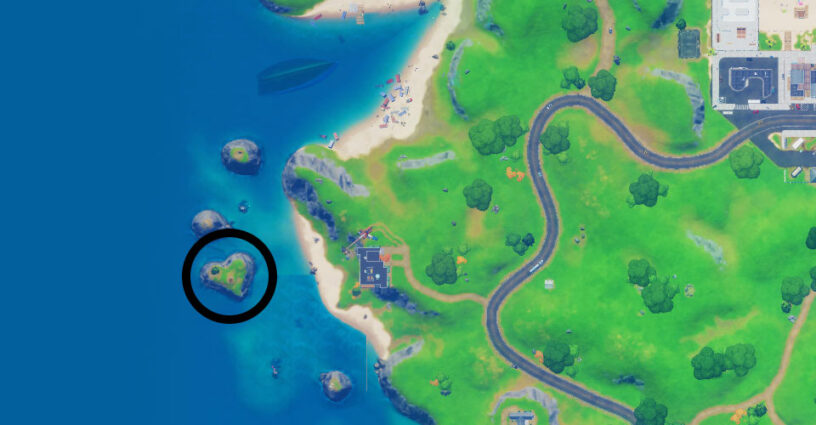 Make sure you have Groot equipped, and head over to the island. It will be harder to reach if you don't just glide there, so if you ran you might need some resources to build up to it. Look for the middle patch of brown dirt and you should find a plant that you can interact with. Use the interact key on the plant and you will plant a seed so something will grow! That's all you need to do for this challenge, check out the rest of what you'll need to do awaken the outfit in our Groot Challenges Guide!