Week 4 is here, and apart from a few quests, everything is up close and personal! However, for this quest, you take a break from the murdering and elimination to head to a farm for some tomatoes!
Where to collect a Tomato Basket from a nearby farm in Fortnite
To collect a Tomato Basket from a nearby farm in Fortnite, there are three locations to do so. However, this quest is quite tricky, as there is a limited amount per game. Meaning that if someone has collected a Tomato Basket before you did, it's gone. You have to wait until the next game and hope to get there first before other players. Luckily, you do only need one to complete the challenge.
Though this quest might sound very easy, you are correct in theory, but in-game is a different matter entirely. There are only three locations where you can get a Tomato Basket from, but it;'s a race between you and other players to see who can get there first, as there is only a limited supply on each map. If you were unlucky enough to go to all three locations, and there was none there. This means there's no hope for that game; finish the game, then head to the locations as fast as possible next time.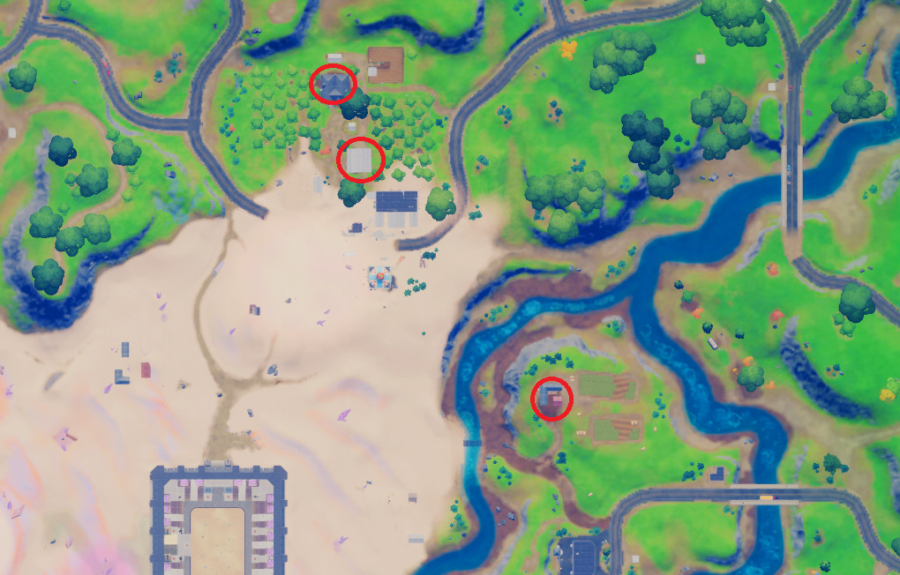 Tomato Basket Location 1

The first Tomato Basket location is inside the bar, near the Orchard. Head upstairs to the highest floor, and in the southeast corner of the barn is where the Tomato Basket is.

Tomato Basket Location 2

The second Tomato Basket is awfully close to the first. Head inside the farmhouse below the barm and enter the kitchen, and next to the fridge is the Tomato Basket.

Tomato Basket Location 3

The third Tomato Basket is southeast of the Farmhouse where the second Tomato Basket resides. This location is called Steel Farm, and in the kitchen on a stool is the Tomato Basket.
As we have said up above, if the Tomato Baskets are no longer there when you arrive, this means you cannot get them in your current game. You have to beat other players to the punch and get it first. If you are having trouble locating the Tomato Baskets, check out this YouTube video below.
Remember to finish off your Legendary quest, as that is the only one that is time-limited! The full list of challenges - we have information on - is available here, at our Fortnite Chapter 2: Season 5 Guide – Challenges & Information article!