This week is sure a strange week, but now I guess you have to destroy all evidence that fishing every happened in Week 6!
Where to Destroy Fishing Rod Barrels
To destroy fishing rod barrels in Fortnite is a very simple quest to complete, as you can find fishing rod barrels all over the map, close to bodies of water. All you need to do is find a barrel and then hit it with your harvesting weapon to destroy it! You have to find seven barrels, and then the quest is completed!
There are a few locations on the map that you can easily destroy seven fishing rods in a matter of seconds. They have very little health, so a few whacks and they are destroyed, or if you have any kind of explosive weapon, if you blink, you'd miss the carnage.
Related: How to Catch Fish | Fortnite Chapter 2 |Season 5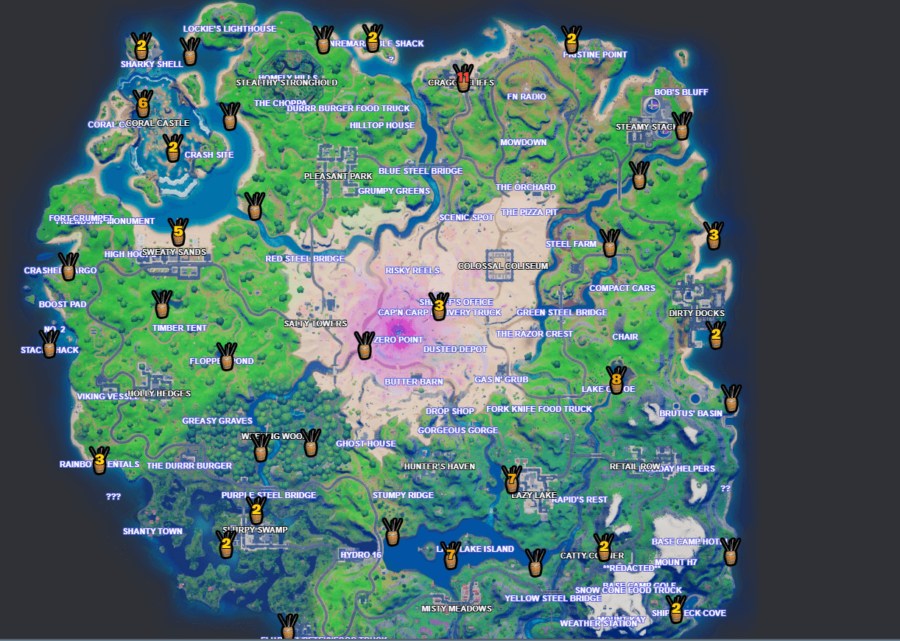 Craggy Cliffs

This location has 11 fishing rods in one room, so go to town, and the quest is done in seconds! This is the go-to location to finish this quest as fast as possible.

Lazy Lake

This location has seven fishing rods spread out over the area—three in the town, one at the dock, and three across the river.

Lazy Lake Island

Spread over these few islands are eight fishing rods. It won't take you long to destroy them.

Coral Castle

Coral Castle has nine available to destroy in its area. These are spread out, but this is also a good area to do your other Week 6 quests!
Check out this YouTube video if you are having trouble!
The full list of challenges - we have information on - is available here, at our Fortnite Chapter 2: Season 5 Guide – Challenges & Information article!