There's a new boss in the game as of the 14.20 patch in Fortnite, and he's a handful to takedown, so be prepared for a scrap. Wolverine can now be found lurking around the woods, and if you're able to defeat him, you will get the ability to use his claws to takeout your enemies! He appears to be one of the only bosses that has been in the game that doesn't have henchman around. I guess that makes sense, because Wolverine doesn't seem to work well with a team.
How to find Wolverine
If you're looking to locate Wolverine in Fortnite, then you'll want to head over to Weeping Woods or Slurpy Swamp. He actually spawns all around these areas, and the location varies in each round you play. He can even end up pretty far to the south, below the Slurpy Swamp location. Once he spawns in a spot, he will start roaming around. You can pick up his tracks by looking for his footsteps.
Credit to Kanga on YouTube for finding all of these spawn locations!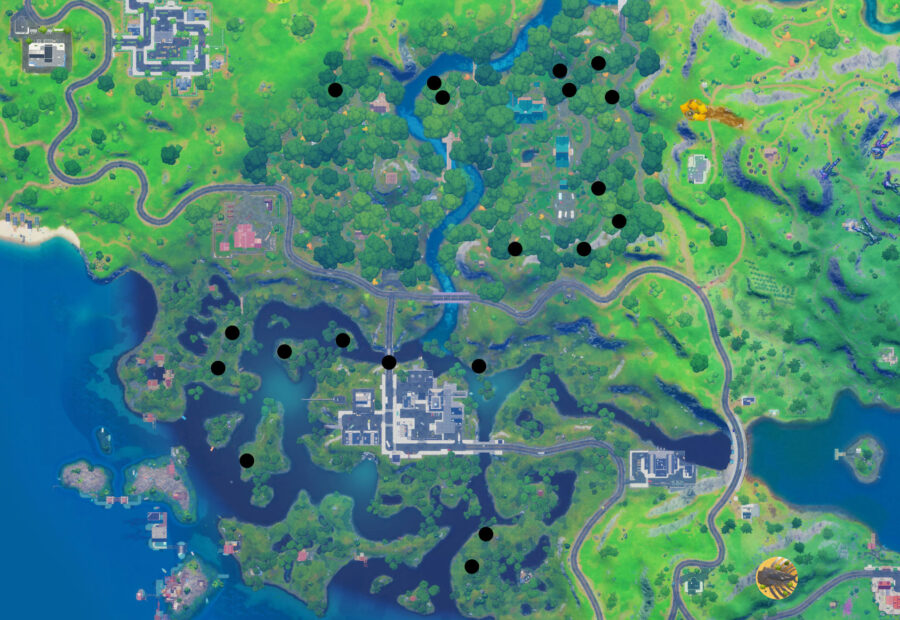 Here's a good way to locate him in every game:
Wolverine Boss Fight
Now that you've found Wolverine, you are going to want to engage with him. Well, I don't recommend going at him head on, because he has what appears to be over 1,000 health/shield available and he aggressively goes after whoever is attacking him. So, your best bet is to attack him from afar on top of a building if possible. Fighting him up close is a bad idea unless you can dish out enough damage quickly enough to take him out. He runs a lot faster than your average character, and he will shred your structures, so building is only so effective against him.
Once you've dispatched Wolverine, you can then grab the Wolverine's Claws superpower ability. This allows you to do an Air Slash maneuver, which you can do in mid-air. You will spin around with your claws extended and tear up anyone in your path. You can also dash in the air if you hit the jump button again. There's a dodge ability, as well as a generic slashing attack that is your primary. The attacks seem pretty good, but you will have to get really close to your foe, which is usually bad news if they have a shotgun available to them.
You can see how the fight plays out and how to use the claws in the video below: