The new race weekend system in Forza Motorsport introduces a practice session before every Builder's Cup Career race. While this free practice session can be useful to get a feel for the track, the vehicle, and the car setup, you may feel ready to skip straight to the race. But how do you skip practice?
Can you skip practice in Forza Motorsport?
The practice session is present in career mode and multiplayer events. While you cannot skip it when you play in multiplayer lobbies —and will have to wait until the time of practice is finished before everyone can move to the main race —you can skip it in your career mode.
It seems counterintuitive, but to do this, first, you have to Start Practice. Once you are put behind the wheel of your car, you can enter the pause menu, press Exit, and then choose Skip Practice.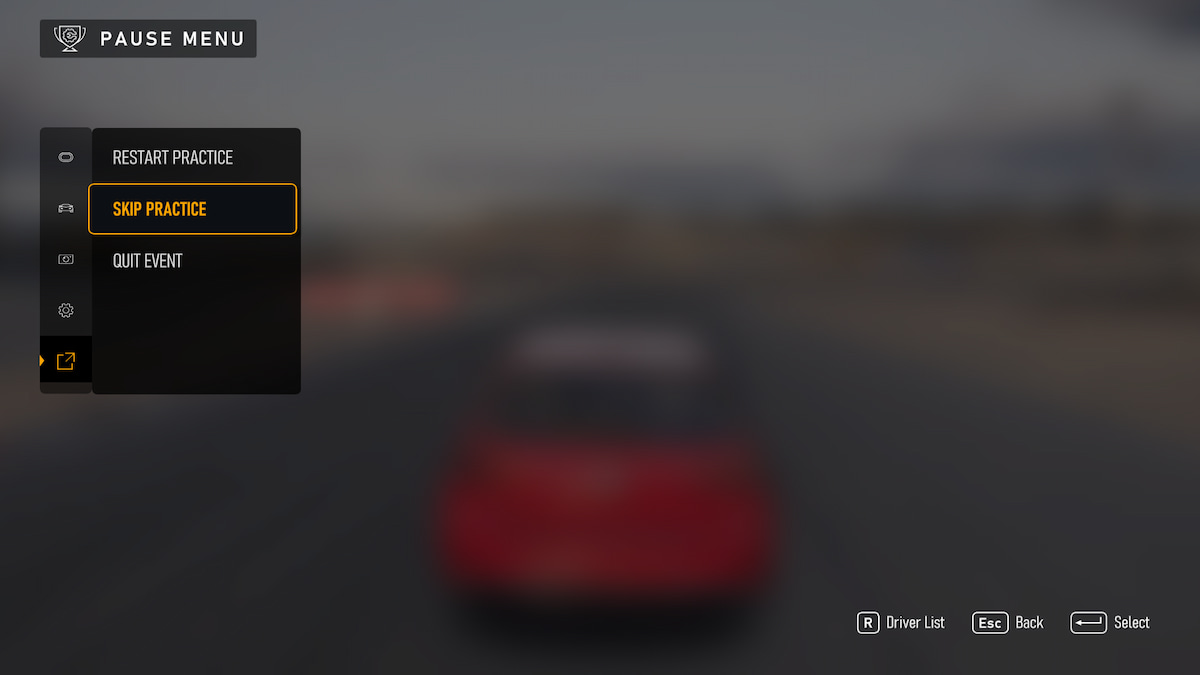 Should you skip practice in Forza Motorsport?
While sometimes it may seem like a hassle, practice can be convenient. I use it to get a feel for the balance of the car, make tuning adjustments, and learn every braking point before every corner. If I am not familiar with the track I may use the suggested racing line on "Braking-only" to memorize it, and after one or two laps I turn that off and try to push the limits further.
On top of that, Practice is useful to improve your car and build on its efficiency, since it awards you with car credits and car experience. These are used to unlock new parts and performance upgrades for your vehicle, so you should use every possible practice.
Finally, if you skip practice you won't get a projected finish result, which can tell you how good or bad you are doing in terms of pace before the race. But if you are feeling confident or you only have a few minutes left for playing, there's no reason why you shouldn't jump straight to the action.
For more on Forza Motorsport, check out Forza Motorsport best cars in each class and Best tracks in Forza Motorsport here on Pro Game Guides.