Side quests will always be in RPGs as it's part of the norm. Being able to learn more about side characters, or more about the world, in general, is always so fascinating. Sometimes on rare occasions, the side missions are better than the actual story quests! Quests come in all shapes and sizes, and for the side quest in Genshin Impact called A Little Game, this one loves to pull on your heartstrings tightly, though only if you choose to read between the lines. So, where can you find the quest A Little Game, and how do you complete it?
A Little Game quest
The quest giver Childish Jiang is located north of Mt. Tiangheng, or directly East of the Statue of the Seven at Dunyu Ruins. He can be a little tricky to find, but we'll show you his location on the map if you find it difficult to track him down.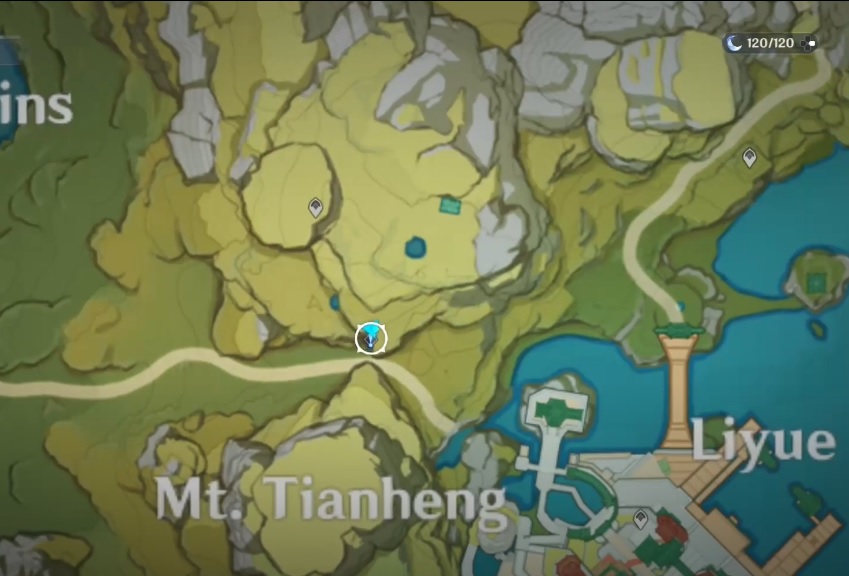 Childish Jiang will say he's got no one to play with, his parents are never around, and if you would be interested in playing a game of Hide-and-Seek with him. If you accept, the screen will go black, and he'll have disappeared.
First hiding place
This quest actually has a time limit. You have 60 seconds to track down Childish Jiang's location or fail the quest. If you fail, don't worry as you'll have the option to attempt it again.
Worry not, as he's pretty easy to find. When the 3, 2, 1 countdown appears, you'll be facing a certain direction, looking up the hill, climb up it and look for a group of rocks clumped together on the left-hand side; Childish Jiang is hiding behind these rocks. Speak to him, and he'll be shocked you managed to find him, as not even his own father has found him there before. He'll want to hide again, so to continue the quest, carry on playing.
Second hiding place
No matter how much time you had left, the time limit has been changed to 50 seconds. Once again, the screen will go black, and you'll be facing some berries. Run up the hill past the berries, and behind the green tree on the left, is where Jiang is hiding. He's not very good at this, is he? He'll say this secret hiding place was so amazing not even his mother could find him there. Like last time he'll want to play again, carry on the quest.
Third hiding place
You now have 40 seconds to find Jiang. After the screen goes black, once again in the direction you are facing, you'll see a small stone pillar leaning up against a boulder. Go to the left of that object, and follow the path, and you will come across a house. Go to the right side of the house, where there is a wall, and a box, and behind the box is a small pathway leading to Childish Jiang.
Jiang will reveal that this is his dad's hiding place and that when he and his dad were hiding there, his mother could never find them. Because of that, there is a secret stash of snacks, wine, and Mora there, unknown to his wife. But one day, his dad told his mother everything, but Jiang didn't understand what was going on between his parents. After the conversation, Jiang will say he has an ultimate hiding place, and then if you agree to play with him one last time, the screen will fade to black once more.
Fourth hiding place
30 seconds is all you have to locate Childish Jiang. From the direction you are facing, jump over the box, and travel forward, and you'll see the end of a stone pathway, with a small wall to your left. From here, turn to the right, and you'll see a fence with a bush just beyond it. To the left of the bush is a boulder covered in moss. Jiang is behind this boulder.
His story ends with his mother telling him that she'll be the seeker if he goes and hides. To cut a story short, he was never found again, from his point of view. There is a deeper meaning to this quest, but it's pretty dark, so we won't go into it. However, we will say, if you go back to the house Childish Jiang was hiding behind, you'll notice something that will fill in all of the pieces.