Genshin Impact is, without a doubt, a massive hit; the open-world Action RPG has been downloaded millions of times and getting tons of praise! There are countless things to do in the world of Teyvat; you can explore the land, slaying all enemies' insight, or maybe take a day admiring the beauty of nature and picking up all the flowers along the way. You can then use them in cooking or Ascending your characters! Your Adventure Rank plays a massive part in what you can do in Genshin Impact, and once you hit a certain rank, Expeditions become available. But what exactly are they?
Unlocking Expeditions
When a player reaches Adventure Rank 14, Expeditions are then unlocked for them. Basically, Expeditions are a way to get resources and materials for not doing anything at all. You can send away a few of your, no doubt, huge collection of characters you've unlocked, for a set amount of hours, and after that time has ended, you'll get some specific goodies.
How to use Expeditions?
The locations are spread about the two regions in Genshin Impact, Mondstadt, and Liyue. Once you unlock Expeditions, they'll only be two areas available in each region, but this will increase the more you play the game.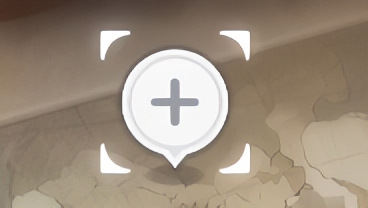 The areas are represented by a circle and a plus sign within it. By clicking on one of the areas, an information window will appear on the screen's right side; this will tell you a bit of the area's background and the rewards for sending a character to this place. Time is an important resource in Genshin, as you can send away your characters for a limited amount of time, between 4 and 20 hours. The longer they are away for, the more rewards you get!
For example, the area Stormbearer Mountains has the rewards of a Sweet Flower and a Bird Egg. Here are the rewards for each amount of time sent:
4 Hours - 1 Sweet Flower and 1 Bird Egg
8 Hours - Between 2-4 Sweet Flowers and 2-4 Bird Eggs
12 Hours- Between 4-6 Sweet Flowers and 4-6 Bird Eggs
20 Hours - Between 8-12 Sweet Flowers and 8-12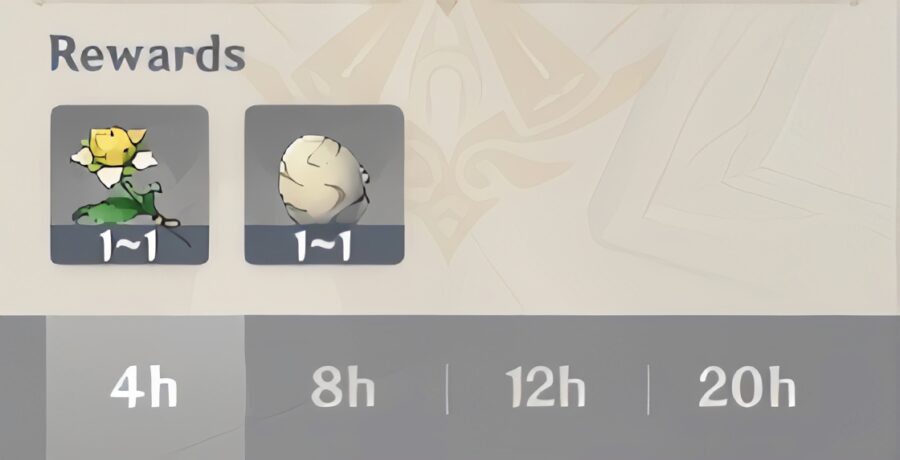 Once you've selected the allocated time, in the bottom right-hand corner of the screen, there will be a button that says Select Character. Hit that button, and another window will appear on the left of the screen. This is the window where you will select the character you wish to undergo this Expedition. Word to the wise, do not use a character you use frequently; always use a character you never use. Click the desired character, and they'll instantly start the Expedition.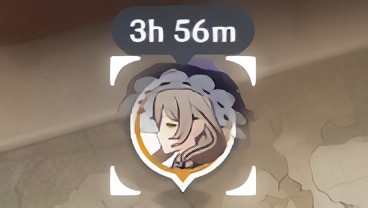 The character's face should now appear in that circle. If you look to the bottom right-hand screen, there should now be a recall button, but only if you have clicked on that character. This recall button brings the character home, but without any of the rewards, it doesn't matter if you bring them home 10 secs away from finishing, no rewards will be given.
The game will tell you how many Expeditions you can currently use at the top right corner of the screen. As with other things, the amount of Expeditions you can go on will increase as you progress through the game, but at the start, you are limited to 2 of them.