Amethyst Lump is a forging material found only in Inazuma. This item can only be found in the wild.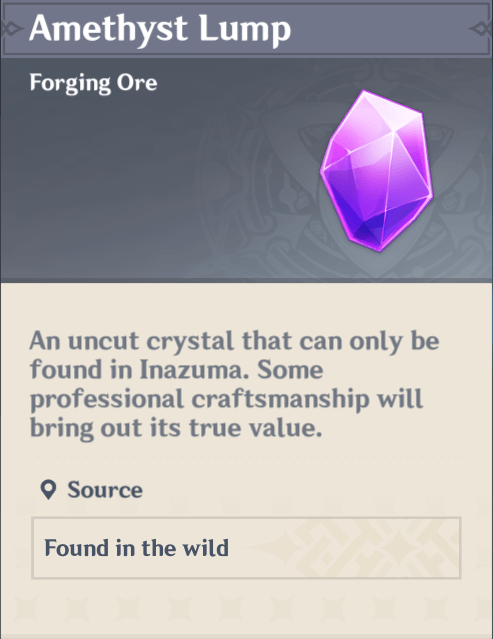 Amethyst Lump can be used to forge Inazuman weapon billets like the Kitain Cross Spear, Hakushin Ring, and more. 50 Amethyst Lumps are needed to complete each individual billet.
Below are screenshots of the best locations in Inazuma to farm Amethyst Lump.
Narukami Island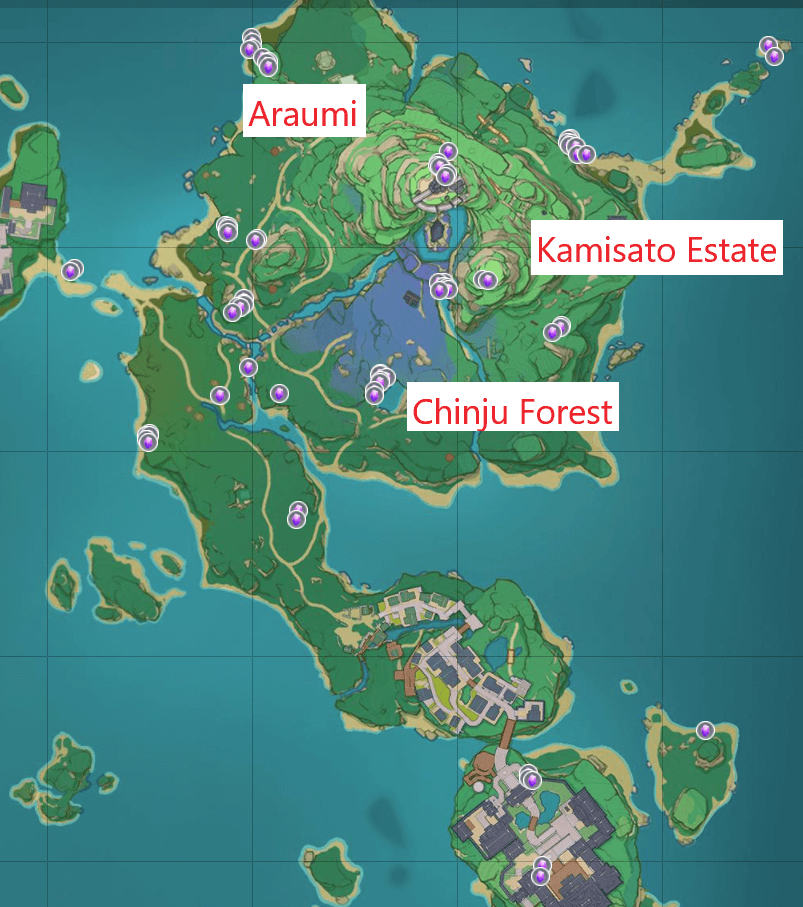 Although Amethyst Lump is dispersed pretty evenly across Narukami Island, the best locations to farm this material are:
west of Chinju Forest
northwest of the Kamisato Estate
northwest of Araumi
Yashiori and Kannazuka Islands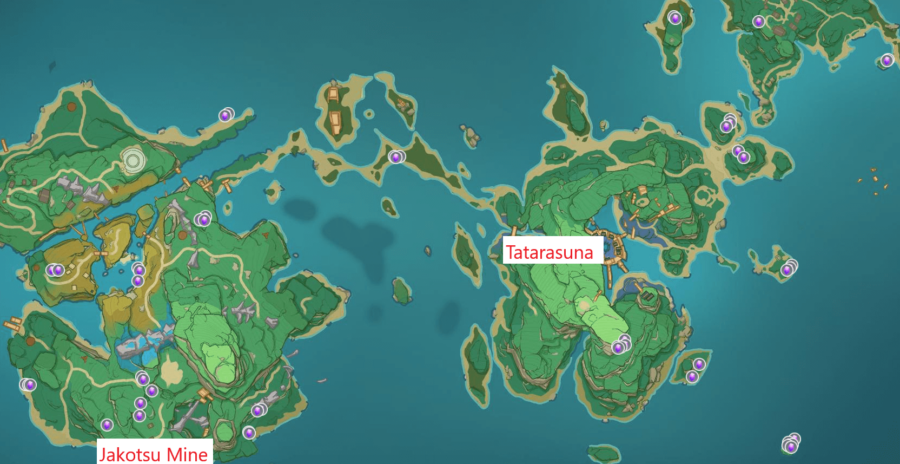 There are Amethyst Lumps scattered to the south of Yashiori (left) Island, especially around Jakotsu Mine.
Kannazuka Island doesn't have a lot of Amethyst, but you can find more here as you travel east.
Looking for more Genshin Impact content? Take our quiz to find out which character you're most like, or check out the next upcoming Wish banner.