In a clear nod to Harold Ramis, Ghostbusters: Spirits Unleashed includes collectible spores, molds, and fungi throughout the five different levels. If you spot some while you're out ghost hunting, be sure to pick them up. Fungi are collectables that will reward you bonus player experience points and a unique cosmetic item once you've gathered a certain amount.
Collecting Fungi in Ghostbusters: Spirits Unleashed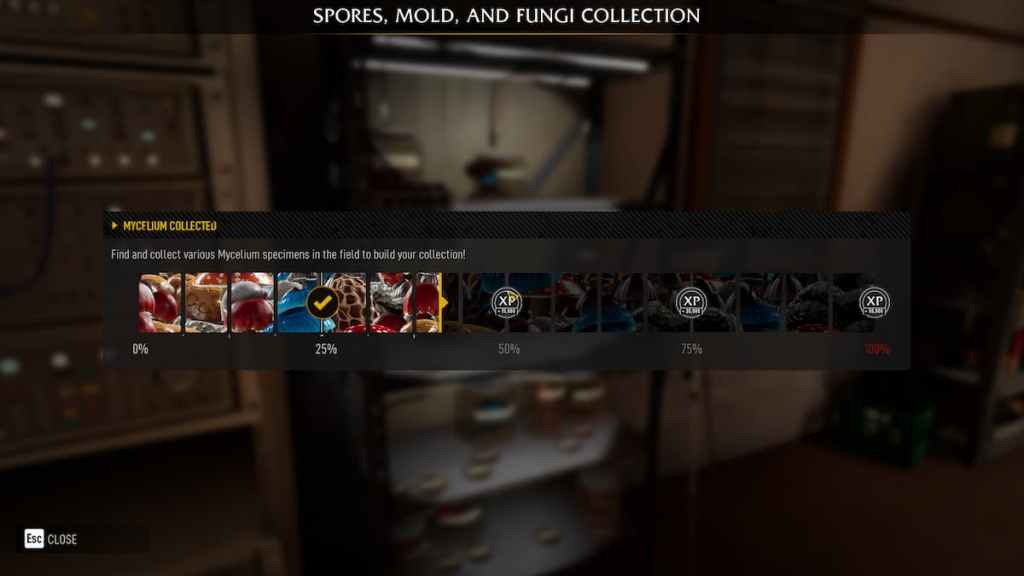 Related: How to use the V.A.D. in Ghostbusters: Spirits Unleashed
Fungi collected over various matches are all added together in your Spores, Mold, and Fungi Collection. This collection is found in the recreation room on the upper floor of the firehouse. Interacting with the Fungi shelf will show you how close you are to finding enough Fungi to earn bonus player experience points, awarded at 25%, 50%, 75%, and 100%. At 100%, you'll also earn a unique hat to style your Ghostbuster with.
Fungi are indicated in the field by a green diamond. They frequently glow red or blue. If you interact with them during a match, you will collect them. Easy enough. At the end of each match, the Ghostbuster who collects the most Fungi earns bragging rights and a special title.
Looking for more help with Ghostbusters: Spirits Unleashed? Check out How to use the Gear Cart in Ghostbusters: Spirits Unleashed and 5 quick tips for Ghostbusters in Ghostbusters: Spirits Unleashed here at Pro Game Guides.