Increasing your stats in GTA Online helps with overall gameplay, but strength is arguably the most important stat to max out due to its connection with your endurability. There are a few ways to get your strength stat higher within the game, so try these methods if you are slightly stuck.
Getting your strength up is not too hard, but in some cases it can be a little bit of a long and repetitive task. That is why we recommend doing a variation of the methods on this list so that you don't get bored, although it involves punching things so we don't think you will get too bored!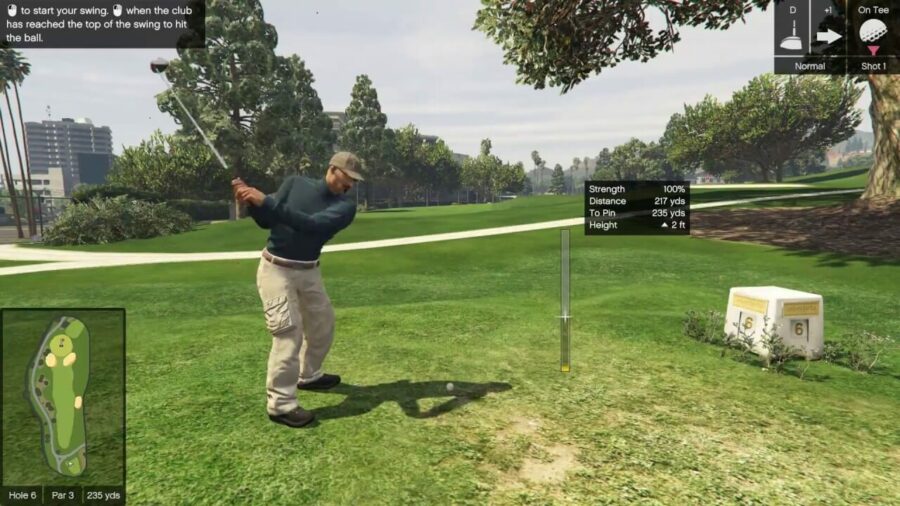 Play the In-game Sports
Activities such as Golf or Tennis actually help to increase your strength, so going for a few rounds of either game won't hurt your stat levels! If you are also wanting to keep out of trouble (on the rare occasion) whilst you get your buff up then these are good routes to take if you want an approach with less gun shot risks!
Each sport will also become slightly easier as you progress due to the strength stat's association with agility and endurance, so whacking a few balls around should do the trick!
Related: Impound Lot Location in GTA Online
Punch People... or Animals...
We know that it's not very humanitarian or animal friendly to do this, but you're most likely not playing GTA for its kind nature! For every 20 Successful Punches that you land, your strength stat will Increase by 1%. So, if you are in the mood to cause some trouble you can just go around delivering haymakers to everyone in Los Santos!
Once again though, if you want a quieter time whilst increasing your stats, Killing Cows at Grapeseed Farm will also help your strength to add up at a similar rate. So, it is up to you which method you wish to use.
Now you know how to bulk up, you can either go kick some tail on the links, or you can punch some innocent and unassuming pedestrians Downtown. It's dealer's choice!
Looking for more help? Check out how to buy a garage in GTA Online.