In Hogwarts Legacy, you can brew several unique potions using different types of ingredients. Every ingredient added will make the potion distinct, and among them, Fluxweed stem is a very special ingredient that can be used to make Focus-based potions. Here is how you can get Fluxweed Stem in Hogwarts Legacy.
Where to find Fluxweed Stem in Hogwarts Legacy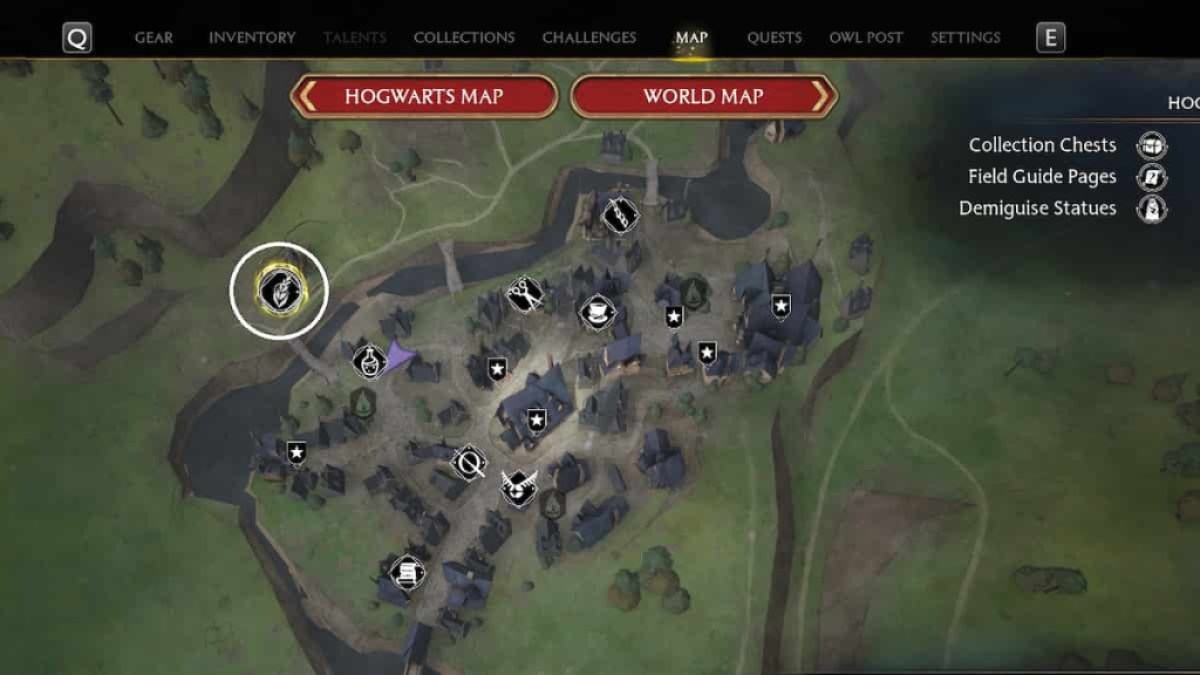 To find Fluxweed Stem in Hogwarts Legacy, you need to first head to The Magic Neep in Hogsmeade. This is where you will find Fluxweed Stem. You can purchase Fluxweed Stem for 150 Galleon from there. Alternatively, you can also buy the Fluxweed seeds for 350 Galleon from the store and harvest them. You can look at the map above to spot the exact location of the Fluxweed Stem.
Making potions is not at all a difficult task once you are equipped with the right ingredients and the recipe. You will be able to brew potions just after your first Potions lesson with Professor Sharp. You can make potions in either the classroom or the Room of Requirement. Make sure to have plenty of Galleons to buy different ingredients and resources to stock your inventory. It might be difficult to collect Galleons if you are starting the game, but the best method to get more Galleons is to explore the world once you master the Disillusionment spell. This spell will grant you the ability to open mystical eye-chests from which you can easily gather Galleons.
To find more on Hogwarts Legacy check out, All Answers to get the Thestral Patronus in Wizarding World on Pro Game Guides.