Sometimes it gets old buying the same old type of PC case time and time again. Rectangle after rectangle, sometimes you just want to mix things up and try something different. We're here to help, with a whole pile of PC cases that are basically guaranteed to set your gaming zone apart from all your friends. Some of them vary in their actual usefulness, while others seem almost intentionally designed around functionality. But one thing is for sure: they're very different from the kind of cases you've probably been using for years.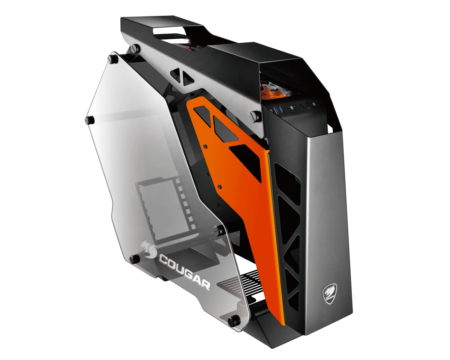 The Conquer does look a bit like a regular PC case, only if it was designed to pull double duty as a Formula One car. The case is a very slim and open ATX, Micro ATX, and Mini ITX compatible frame set between two 5mm tempered glass side panels that sit off of the frame a bit. This separated look of the side panels gives the entire thing a sort of auto show vibe that you might get from a sports car with the hood open. And the entire case rests on two wide metal feet, so it stays up off of the floor.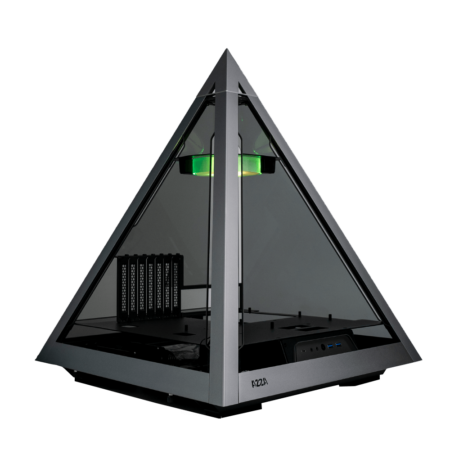 It's hard to know where to even start with the Pyramid from AZZA. As the name implies it's, well, a pyramid! It has most of the features you would expect from your standard rectangular PC case, and comes in several sizes for several sizes of motherboards across a few different models. Although regardless of the exact Pyramid you purchase you can expect the same aluminum frame, tempered glass panels, and two chamber design. The side panels have small gaps to allow air intake and the Pyramid allows for the mounting of a single top fan. It might not be the most aerodynamic case we show today, but it's certain to turn heads. Just be sure not to poke yourself with it!
Related: 60Hz vs. 144Hz: What's the Difference, and Why Does it Matter?
Phanteks Evolv Shift X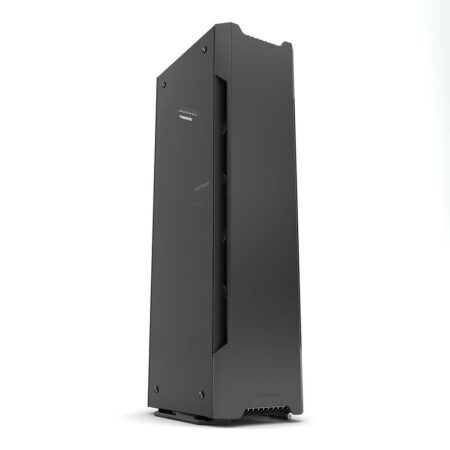 An interesting take on the traditional PC tower, the Evolv Shift X removes the depth from that design and tacks it on to the top. All four side panels on this case come off to provide access to the relatively non-standard internal layout. It fits Mini ITX motherboards and despite being quite a long boy it is considered a small form factor PC. So if you have a lot of vertical space and want something that's a little bit different, then this case from Phanteks should do nicely.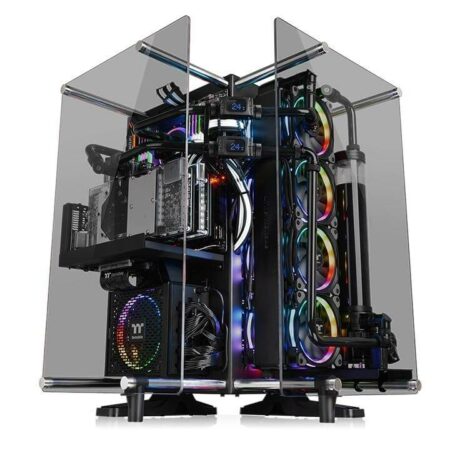 There's a current trend in the PC gaming world where people are mounting their PC parts straight on their wall for a fully open, bare design. If you're looking for the same kind of vibe but don't want to go bolting a motherboard into your drywall then the Core P90 has you covered. It's basically a triangle that fits all your PC parts underneath two large, lifted tempered glass panels for a very open-air look. Due to the triangular base the entire thing has a visual effect sort of akin to fitting your PC components around a corner. It also can be laid down along the back of the triangular base, but the use cases for that particular layout seem limited outside of something like a test bench setup.
Thermaltake Level 10 GTS Snow Edition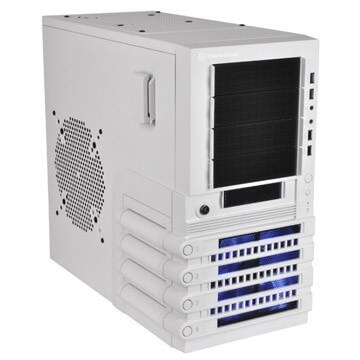 Here we are with another Thermaltake case: the Level 10 GTS Snow Edition. This time the strange design isn't just for visual flair, the space-shuttle looking drive bays on the front are hot-swappable with a button release. It also features a retro-style barrel lock for the drive bays, a 3.5 inch drive bay, and four 5.25 inch drive bays. So if you're looking for some retro futurism with a ton of support for drives of all sizes then the Level 10 GTS is here for you. Keeping true to its retro style it is a full-size ATX tower, complete with a headphone holder on the side. Thermaltake does sell a much more radically designed version of the Level 10 GTS, the Level 10 Titanium Edition, but it's so critically out of stock that it didn't end up making the cut.
Corsair Vengeance C70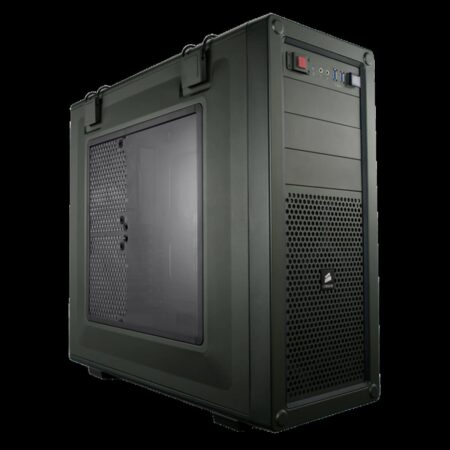 Alright, yes, this might look an awful lot like one of those standard PC case rectangles we've been maligning so far. But the Vengeance C70 from Corsair sports a spartan military-esque aesthetic that we don't see a lot in the world of multi-color RGB glass-panel PC cases. The entire thing is military green with a large, red power button, a reset button (complete with little clear military flap), and large clamps along the perforated top that make the entire thing look like some sort of souped up ammo crate. In addition to looking like something from a Tom Clancy movie, it's also functional and expandable. With three 5.25 inch drive bays, six combo 3.5/2.5 inch drive bays, and support for radiators you'll have plenty of build options in this mid-tower case.
Related: 2021's Best Cube PC Cases | Best Cube Computer Cases
PC cases don't get much more interesting that jet turbines. The Vetroo K2 is a massive cylinder with a pre-installed 200mm RGB fan up front to pull air through what is undoubtedly one of the most aerodynamic cases on the market. And it has full support for micro ATX and mini ITX motherboards, standard radiators, and up to 320mm graphics cards. It even sports the dual-chamber design that so many other cases use to keep the graphics card and motherboard separate from the PSU and drive bays for maximum cooling efficiency. With proper fan setup and consideration this has the potential to be a very cool looking and cool running case.
The wonderful thing about building your own PC is that you get to decide everything that goes into it. From the components to the colors, to the case. We've become so accustomed to the standard rectangle PC case that it's easy to want to go back there by default, but there is an entire world of options out there. Some of them might be a little more visually interesting than functional, but many are fully-functional designs with genuine utilitarian function and merit.
For more hardware recommendations, check out 2021's 4 Best Z490 Motherboards and 2021's Best Gaming Headsets Under $60| Best Budget Gaming Headphones on Pro Game Guides.