If you've played through Live a Live's Imperial China scenario at least once, then you'll stumble upon a sad truth: that not all of your lovable disciples survive the attack from the Indomitable Fist's group. And it doesn't make sense—the scenario gives you a lot of equipment and items. It's more than enough to support a four-person party. So, you may be wondering: is it possible for all your disciples to live past the attack?
Sadly, the answer is no. Whoever you favored is the one who survives. It's why the chapter's title is "The Successor" and not "The Successors."
How to choose the disciple that stays alive in Imperial China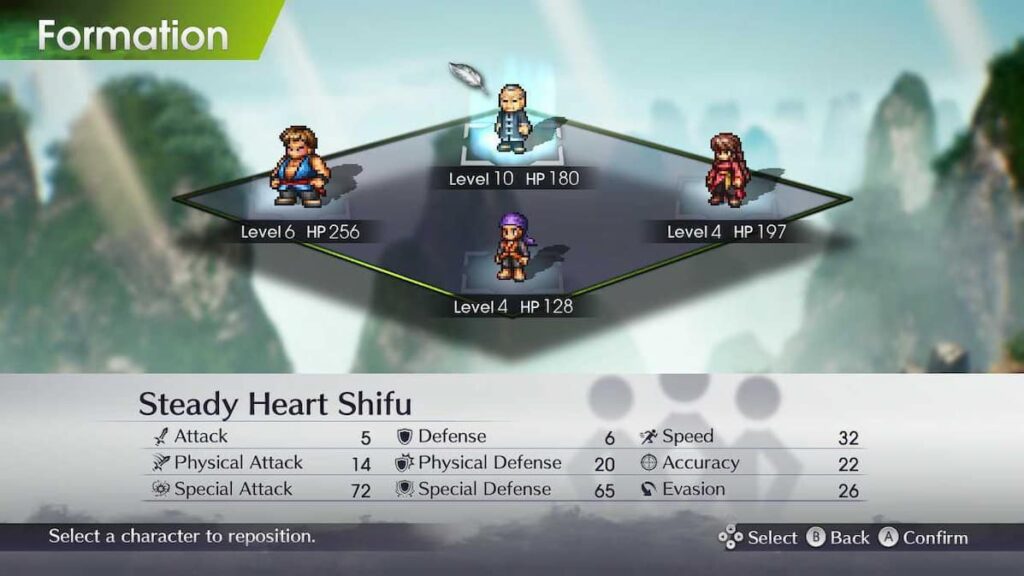 Here's a quick overview on each of the disciples' kits:
Lei Kugo: high speed (more turns), moderate physical attack, low special attack, low defenses
Hong Hakka: high stamina and physical defenses, high physical attack, low special attack, low physical defense, low speed (fewer turns)
Yun Jou: high special attack, high special defense, moderate across other stats
There are 16 training sessions in total: four for physical defense, four for speed, and another four for physical attack. Whoever you train the most, no matter what stat it's for, is the one who survives. Lei Kugo is our favorite disciple, but Yun Jou and Hong Hakka can also be built into amazing successors at higher levels. It really boils down to the playstyle you prefer.
If you try to evenly distribute the training numbers, Hong Hakka will survive by default. Without training, he's the strongest disciple between the three. So, if you found the disciple whose skillset works for you, train them during every session to maximize the stats they can gain.
For more help with Live a Live, take a look at some of our other posts here at Pro Game Guides.