Lost Ark has a large array of different collectibles that you can find as you journey through the game. One of these items is Mokoko seeds. These seeds look like small, green fruits and they glow an even brighter shade of green when they are found. Even though they can be found all over the entirety of the map, some can be a little tricky to find.
There are nine Mokoko Seeds to seek out and collect in Kalaja which is located in Feiton within the Proycon Sea. You will have access to the entirety of the continent of Feiton once you have reached Tier 2 and have an Item Level of at least 960. All of the Mokoko Seed locations are shown below and are circled in red.
Related: All Mokoko Seed Locations in Wailing Swamp in Lost Ark
Where to find all Mokoko Seeds in Red Moonshade in Lost Ark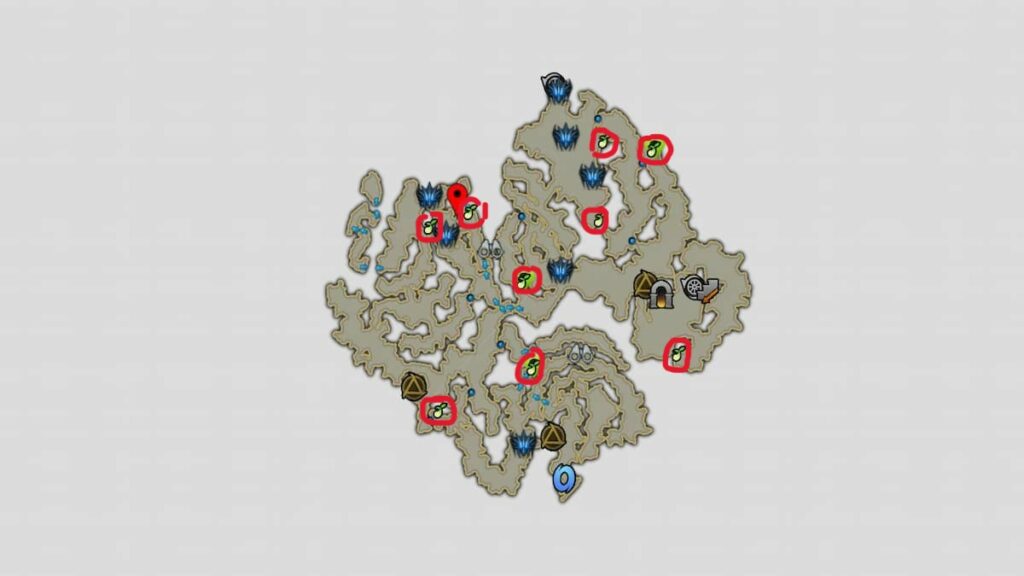 Like other Mokoko seeds that can be found in Feiton, you will need to have the Requiem of Souls song beforehand. This song can be found after completing 70% of the Adventurer's Tome. The other seeds located in this area are pretty straightforward to find and don't require anything to gather.
Once you've managed to locate all nine, you'll be that much closer to finishing up your entire Mokoko seed collection!
For more Lost Ark, check out All Mokoko Seed Locations in Tikatika Colony in Lost Ark only on Pro Game Guides.