Madden 23 features a revamped passing system in next-gen versions called Skill-Based Passing. The Skill-Based Passing control is a part of the new FieldSense control and gives you more control over where you want the ball passed to.
SKill-Based Passing control takes QB skill, timing, accuracy, and positioning into account with every pass. Players will notice a new passing interface that will help with ball placement and timing. When throwing a pass, rings will appear around the receiver. Inside these rings will be a small circle representing where you are trying to throw the ball. You can direct the receiver by leading them, throw over the shoulder, or aim the pass anywhere else the defender cannot get to it.
Here is how to throw all passes in Madden 23:
| Pass Type | Controls |
| --- | --- |
| Lob Pass | Tap Receiver Icon |
| Bullet Pass | Hold Receiver Icon |
| Touch Pass | Press and Release Receiver Icon |
| High Pass | Hold while passing: L1 (PlayStation), LB (Xbox), Alt (PC) |
| Low Pass: L2 (Hold) | Hold while passing: L2 (PlayStation), LT (Xbox), L-Ctrl (PC) |
| Playmaker Closest Receiver | Right Stick (PlayStation and Xbox), W/A/S/D (PC) |
| Skill-Based Passing | Time pass and choose placement: Left Stick (PlayStation and Xbox), Arrows (PC) |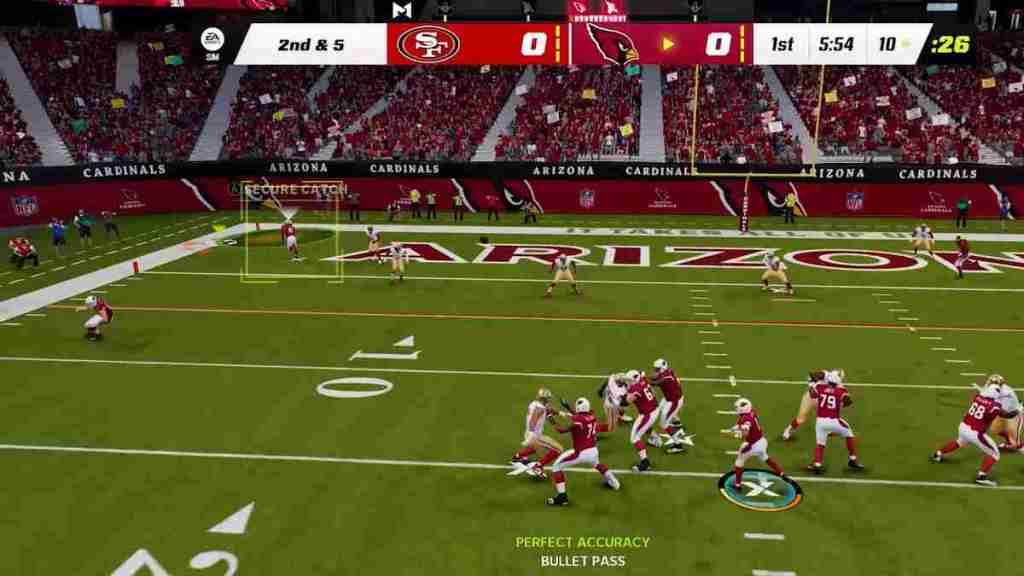 Using the Skill-Based Passing controls makes your throws even more accurate, but your QB also matters. QB ratings like short-throw, medium-throw, and deep-throw accuracy will affect how precise your ball placement is. However, with Skill-Based Passing, you can beat even the best defenders with some strategy and practice.
How to Enable Skill-Based Passing
To make sure Skill-Based Passing is on, go to Settings, then Game Options, then scroll down to Skill-Based Passing. Turn it on and tweak the settings to fit your playstyle.
For more Madden 23 guides, check out Pass Defense Tips and How To Intercept in Madden 23 on Pro Game Guides.