Mario + Rabbids Sparks of Hope is a certified RPG, not only because of its turn-based battles, but because of the existence of quests. The Riddle of the Sunrise Temple quest is given to you by Professor Backpack. You can unlock it by speaking to him after the first boss. Here's how to solve it.
The Riddle of the Sunrise Temple solution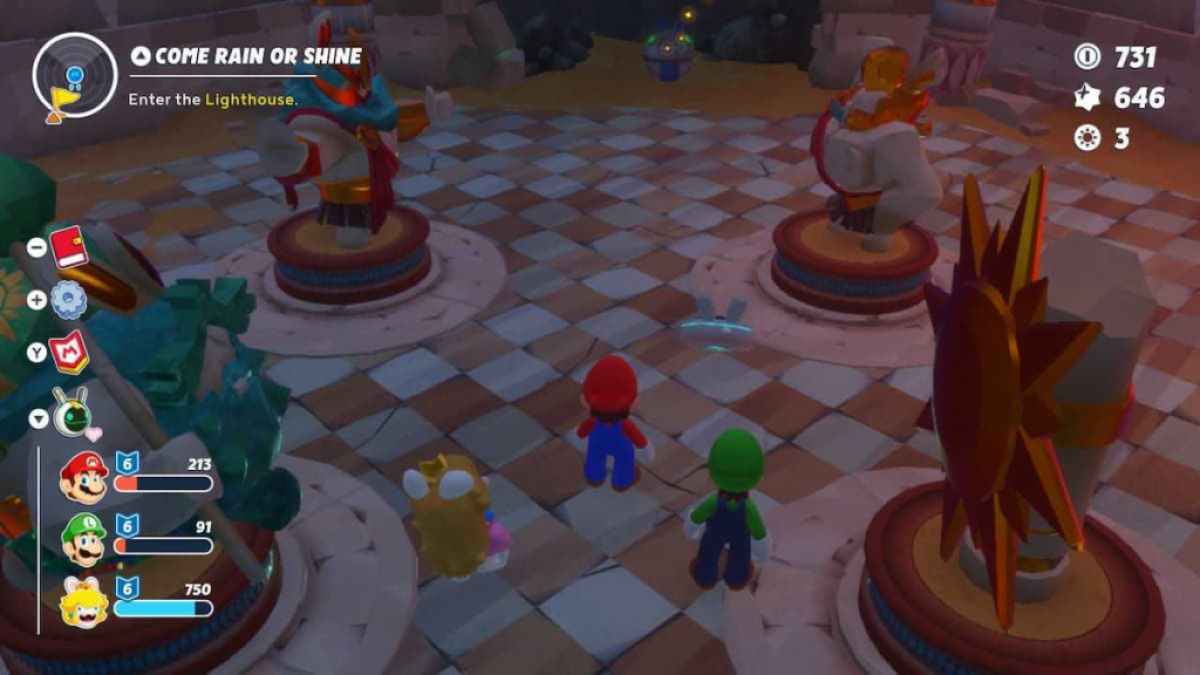 The solution is quite simple: just rotate the statues according to the clue Professor Backpack gives you: "The King pins the star on his favored son. The outcast runs, toward a new dawn."
Backpack adds that the paintings can also give you hints—which they do. They tell you what the favored son and outcast son look like. The former looks like Hercules.
Then, you can proceed with the puzzle. The first line's solution goes like this:
Rotate the King statue so that his right hand stops the outcast son and his left hand pins the medal onto his favored one.
Rotate the favored son so that he's facing his father, the King, ready to receive the award.
Meanwhile, the second line's solution indicates this:
Rotate the sun so that it's facing the outcast son.
Rotate the outcast son so that it's facing the sun.
Your statues should be positioned exactly as depicted in the photo above. You'll know you got it correctly when a chest appears.
If you want to track all of the quests you've accepted, press the minus (-) button on your Nintendo Switch to access your journal. It contains your map, memories, and completion rate. Your quests can be viewed by pressing X while on this menu.
For more help with Mario + Rabbids Sparks of Hope and other role-playing games, take a look at some of our other posts here at Pro Game Guides.