The mechanics of Mario + Rabbids Sparks of Hope may seem a little overwhelming, especially for those who are new to the series. It doesn't follow every traditional JRPG rule, nor does it meet all the expectations of a standard Mario game (read: you can't jump).
But just because there's a lot to learn, doesn't mean it isn't fun. You just need a little guidance! That said, below are a couple of tips and tricks to use when playing Mario + Rabbids Sparks of Hope for the first time.
Difficulty can be customized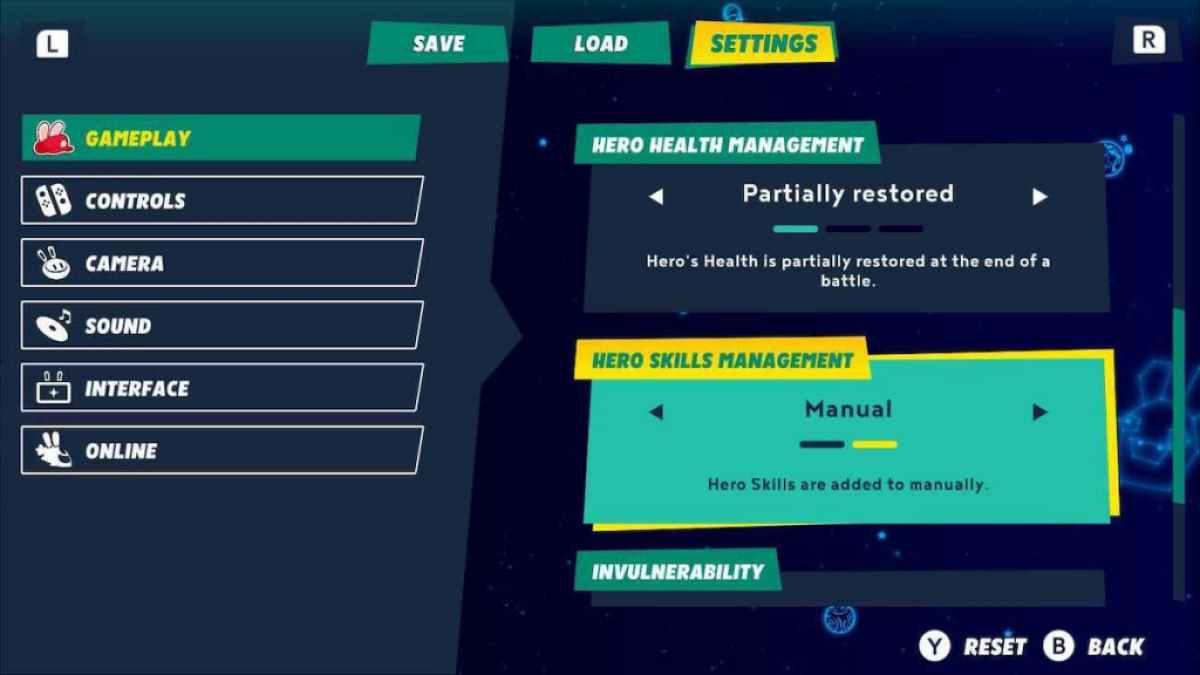 One of the best features of Mario + Rabbids Sparks of Hope is the fact that you can customize its difficulty. Aside from the standard Easy to Hard options, you can also choose to play on Custom.
The custom difficulty option has sliders for the following:
Enemy threat: This option lets you set how much damage enemies can deal and how much health they can have.
Hero health management: This option lets you choose whether your party can restore HP after battles, after leveling up, or not at all.
Hero skills management: This option lets you set Skill Prism allocation from Automatic to Manual, and vice versa.
There's also an Invulnerability option. If it's turned on, you receive no damage during battles at all. You can find this option in your Settings.
Heal with Rabbid Peach (and not coins)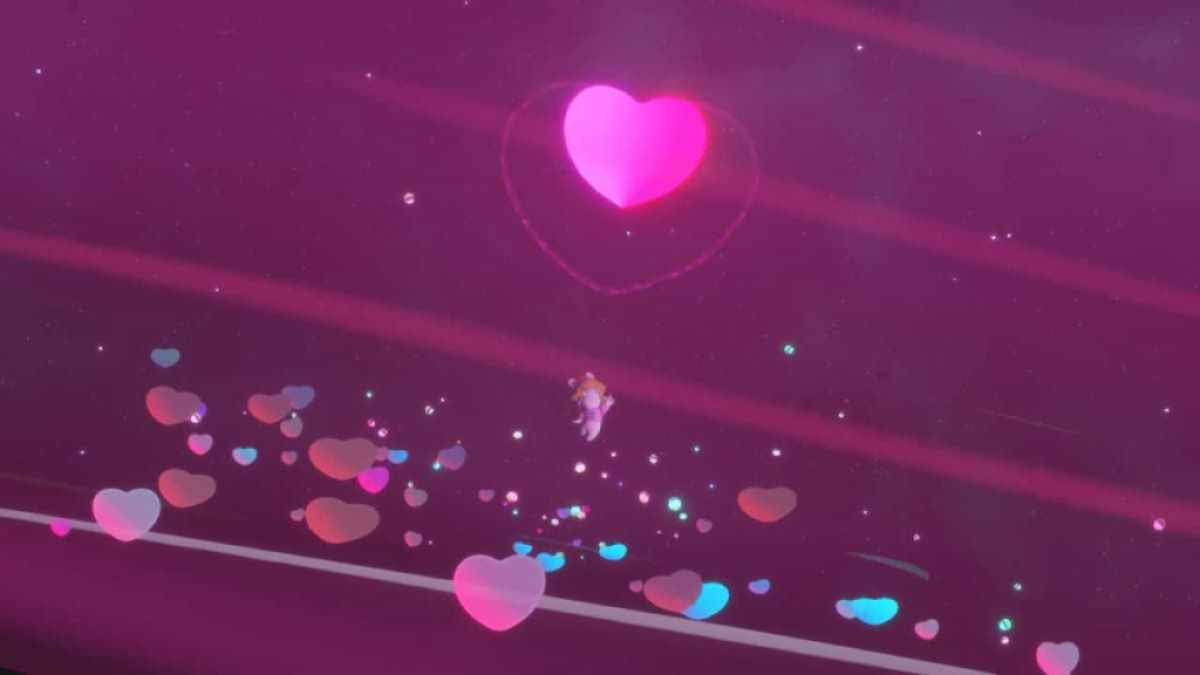 If you're playing the game with your Hero health management set to Not restored, the most cost-efficient way to keep your HP levels up is to enter random encounters and heal your party with Rabbid Peach. Coins are better spent elsewhere in the beginning, like items.
By the way, aside from coins, there's no other way to heal outside of battles.
Related: How to unlock all characters in Mario + Rabbids Sparks of Hope
Manually upgrade your skills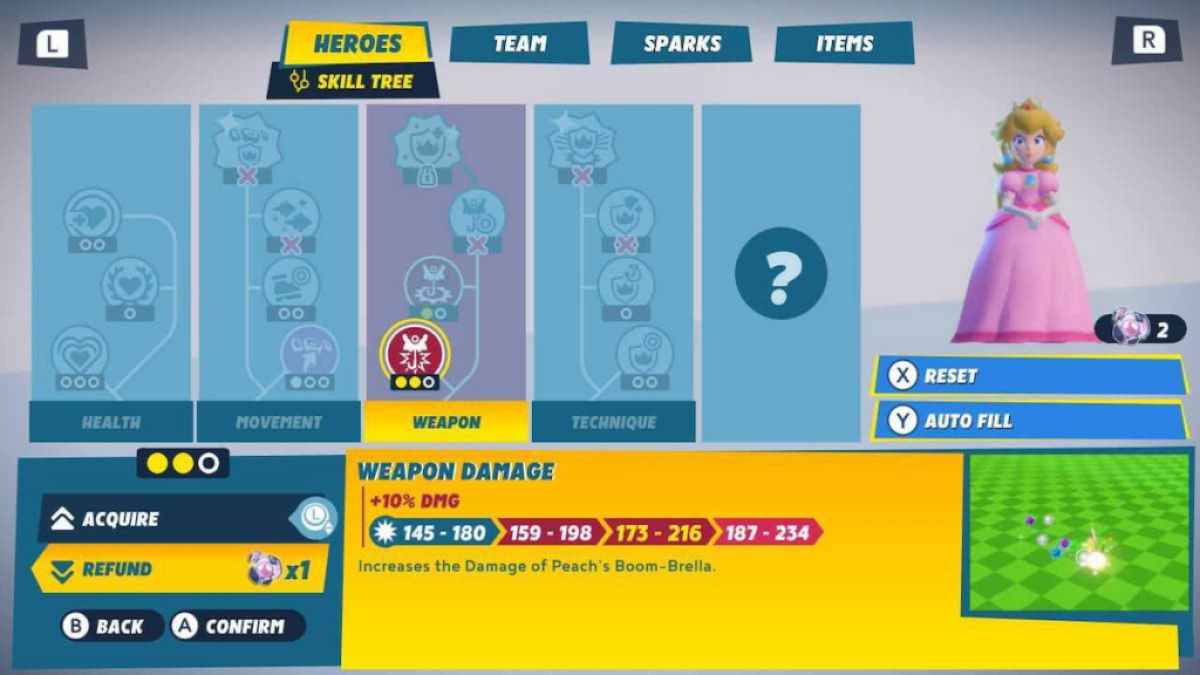 No matter what general difficulty you're playing at, set Hero skills management to Manual. This will allow you to focus your upgrades on the options that matter, like Movement and Weapons. Our Best skills to upgrade first for each character in Mario + Rabbids Sparks of Hope guide can help you get started.
The game has controls it doesn't teach you in the tutorial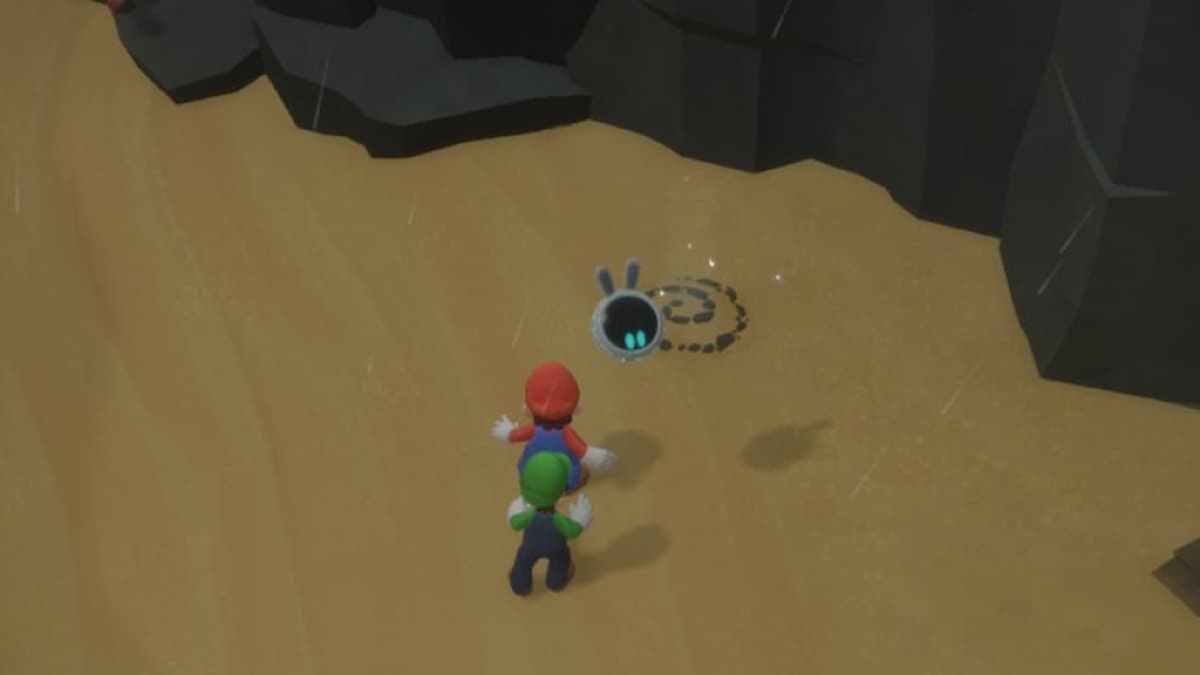 Below are two button controls you need to know:
Hold X to Boost or run faster.
Hold B during a cutscene to skip it. You can even skip in-battle cutscenes (like Techniques). Although, Technique cutscenes can be turned off in the Settings menu.
Related: How to unlock Secret Zones in Mario + Rabbids Sparks of Hope
You can throw Koopas off the map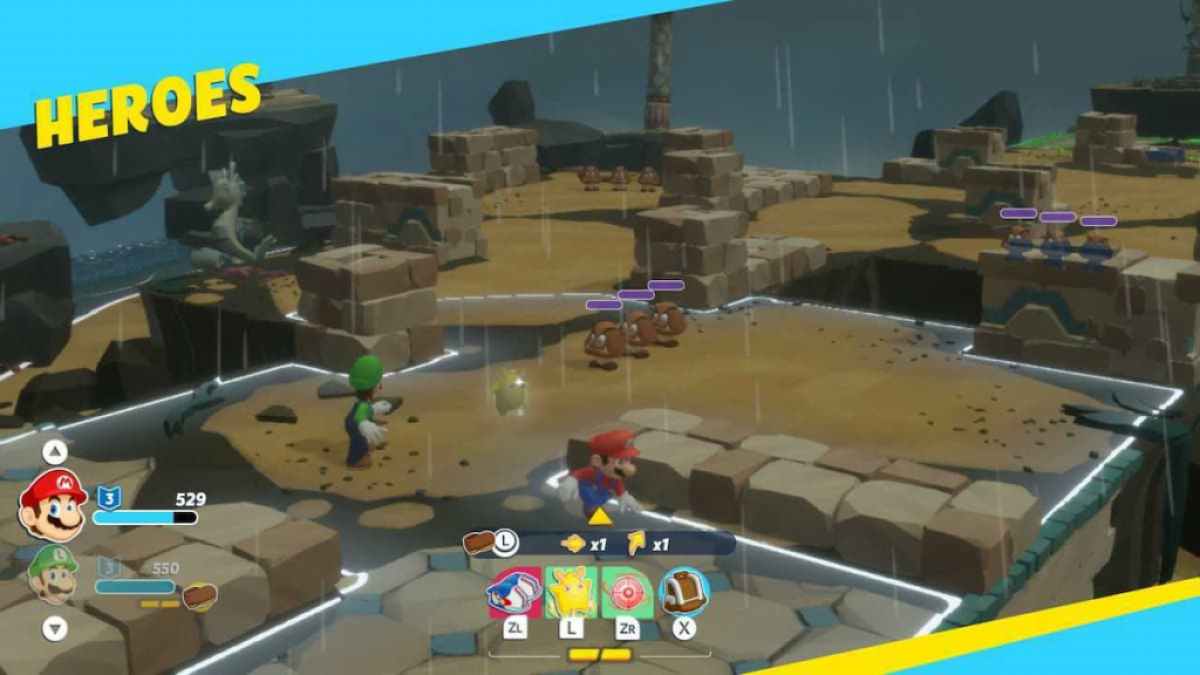 These things may be unkillable using Weapon attacks, but you can certainly throw Armored Koopas off the ledge! You'll even get a ton of Starbits if you do. Dash through them so they flip over.
Ordinary Koopas can also be tossed off the map if you fail to defeat them with a dash.
Use team jump to move further distances
Team Jump is a no-cost move that allows characters to jump with their teammate's help and glide through the battle map. While the tutorial teaches you how to use this to cross ravines (and later on "climb" tall ledges), you can also simply use it to travel further distances.
This lets you avoid dangerous portals quickly or get area-wide hitters like Rabbid Mario to punch a cluster of enemies beyond his movement range.
For more help with Mario + Rabbids Sparks of Hope and other role-playing games, take a look at some of our other posts here at Pro Game Guides.