I can't think of a better combination than an apocalyptic wasteland mixed with mechanical beasts. The good news is you can tame those beats to fight for you in Mecha Domination Rampage. Taming, altering, and upgrading your beasts will help keep the raiders at bay and allow your colony to strive. To do so, you'll need to collect materials like Beast Flux, resources like food, water, oil, and steel, and special currency like Diamonds. These materials will help you build your base and expand your beast army.
I prefer to earn resources, boosts, and Flux as quickly and efficiently as possible, and you can too. We can help you out without any extra grind or hassle by giving you some codes to claim instantly. The codes are provided by the developers and are super easy to enter. You can claim more free rewards with codes for games like this, such as Revelation Mobile Redeem Codes or The Walking Dead All Stars Codes.
All Mecha Domination Rampage Codes List
Mecha Domination Rampage Codes (Working)
Here is a look at all the working Mecha Domination Rampage codes.
There are currently no active Mecha Domination Rampage Codes, but more could be released in the near future. We will update this page as soon as possible when new codes are added. Keep checking back to stay up-to-date with all the free rewards.
Mecha Domination Rampage Codes (Expired)
These Mecha Domination Rampage codes are no longer working.
Related: Edge Mech-Ascent Codes
How to redeem codes in Mecha Domination Rampage
Redeeming codes in Mecha Domination Rampage is a quick and easy task.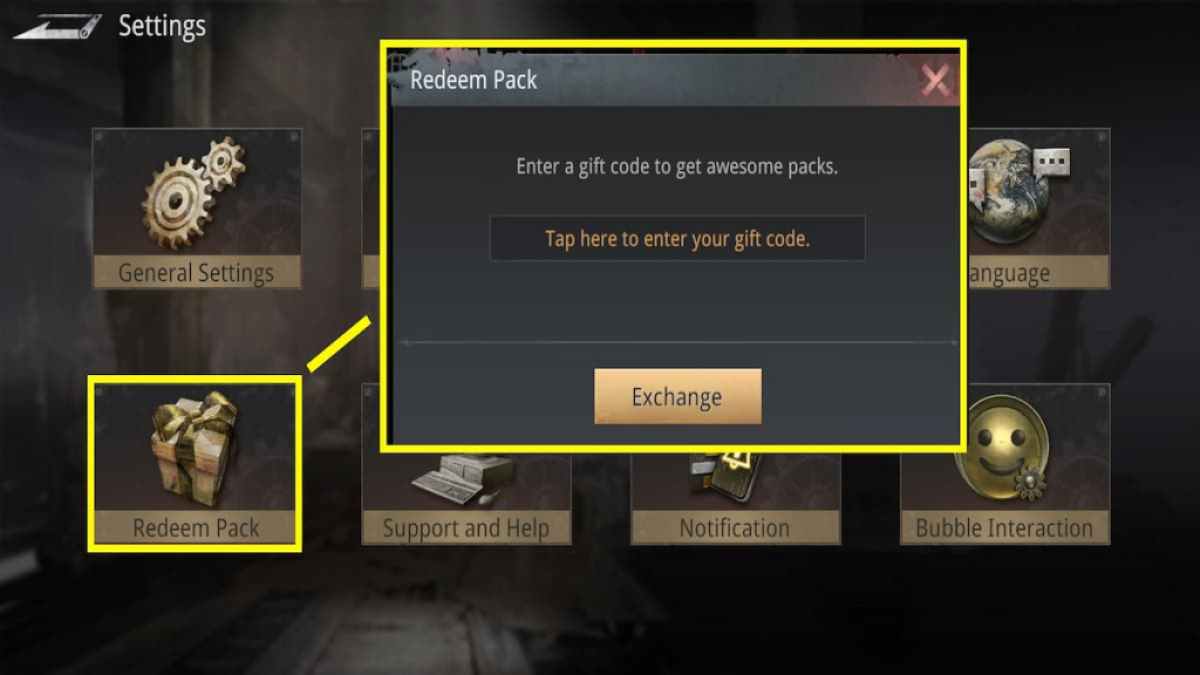 In the game, click on your Profile icon located in the top left corner of the screen.
In your Profile menu, open the Settings menu and then select the Redeem Pack option.
Type your codes into the text box exactly as shown in the list above.
Press Exchange to enjoy your rewards! (Your rewards might be in the mailbox after entering the codes, you can claim them there)
How can you get more Mecha Domination Rampage codes?
Developers usually give out codes during an update, event, or as a goal is met, such as a specific number of likes reached. I like staying updated with new codes by following the developers' social media pages, like Twitter or Discord. You can follow this experience on their Facebook, Mecha Domination. For your convenience, you can also bookmark this page and check back whenever to see when new codes are added.
Why aren't my Mecha Domination Rampage codes working?
There are various reasons why your codes may not be working correctly. The main reason normally is that the codes have already expired. Since codes are regularly cycled in and out of the game, they can expire with little to no notice. We try to keep our lists updated, but if you notice a change before us, feel free to leave a comment below, and we will try to fix it as soon as possible.
It is also important to double-check your spelling when entering codes. They are almost always case-sensitive, meaning the slightest typo could make them appear invalid. Ensure you are entering them exactly as shown in the list above, or if the game allows, I like to copy and paste to avoid any issues.
Other ways to get free rewards in Mecha Domination Rampage
The more free rewards, the better, and there are plenty of ways to claim them in Mecha Domination Rampage. Every day you jump into the game, you can claim free rewards from the 7-Day Login menu on the right side of the screen. The more consecutive days you join in and claim your reward, the better the rewards get, meaning you might be able to get a high-rarity beast. You can also earn rewards by playing Events and completing tasks from the Event lists. They release occasionally and have some pretty exclusive rewards you won't want to miss out on.
What is Mecha Domination Rampage?
Hop into an apocalyptic wasteland filled with dangerous mechanical beasts and ruthless raiders. You can build up your own base of survivors and search the wild to tame beasts to fight for you. As you do, you'll need to collect resources and materials to continue upgrading and expanding your colony and leveling up your beasts and soldiers. Fend off raiders and complete boss battles to the best of your ability by growing your Beast and army strength and earning special abilities. If you don't want to go it alone, make new friends online and form Alliances to exchange useful information and resources. Can you survive the wasteland and complete your beast collection?
If you're looking for codes for other games, we have a ton of them on our General Games Codes page! And in the meantime, take a look at the latest news to stay up-to-date with all things entertainment.