Farming is one of the most important things you will need to do in Medieval Dynasty to survive for several seasons and to feed your growing medieval family; that said, here's how to farm in Medieval Dynasty.
How to farm in Medieval Dynasty (grow crops and plow fields)
In short, to farm in Medieval Dynasty, you will need to build a field, plow it, and plant seeds; but before you can do that, you will need a few items first. Check the list below for everything you need to gather up.
Seeds:

You can buy seeds back in Gostovia from a woman called Adelina for ten gold; you can bu both carrot and onion seeds for this price.

Wooden Hoe Tool:

you can craft this tool by holding down Q, and clicking crafting. After doing this, you can find the option to craft a wooden hoe on the right of your screen on the crafting wheel; you will need one log and ten sticks to craft the wooden hoe.

Fertilizer:

Like with seeds, you can also buy fertilizer in Gostovia, but the merchant you need to buy it from is a man called Sobiemir; he will sell it for ten gold apiece. You can also craft fertilizer with animal manure early on, but for large fields, you are better off buying it.
Along with the items above, you will also need a bag for both the seeds and fertilizer. You can craft the bag with three leather and purchase it in Gostovia from Unigost for 200 gold; however, you can actually get a free one by stealing from a table shown below.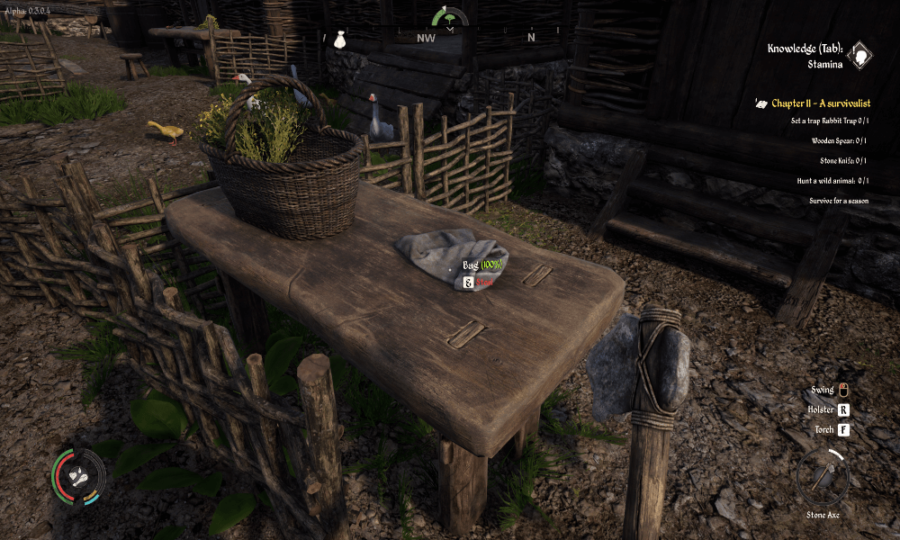 Once you get all four items, you will then be able to plant crops and plow fields in Medevil Dynasty; to start farming in the game, follow the steps listed below. To start, hold Q down and then select building; after this, you will need to click farming; once clicked, scroll all the way down on the wheel, and select fields.
After step one, you should see a green stick floating about; when you see this, you will need to drag and click to set the size of the field you want to build. We recommend starting off small and building the field around something like 2x2; once you find the size field you want, click the left mouse button to build it.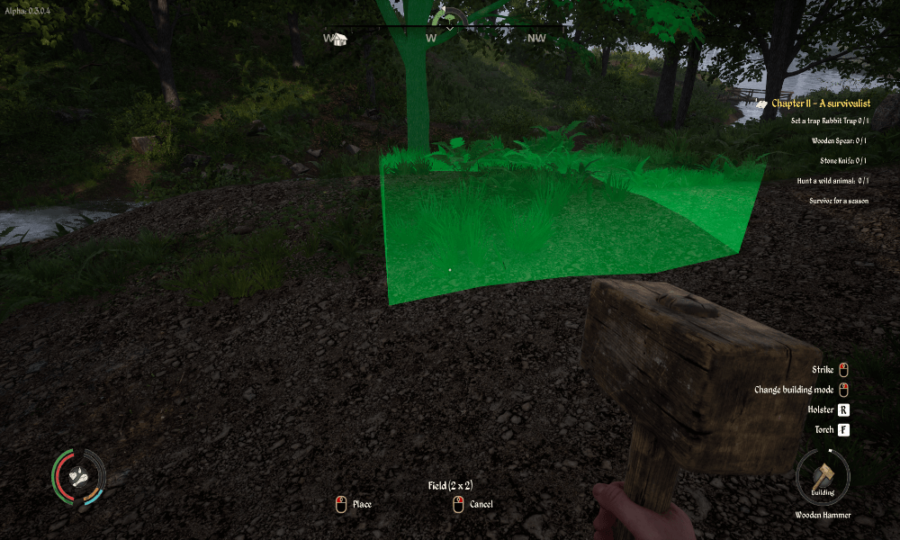 Next, you will need to plow the field; you will need to use the wooden hoe on each square of your field to do this. Once your field is plowed, you will then need to fertilize it; to do this, you will need to switch to your bag tool and then change the bag mode to fertilizer.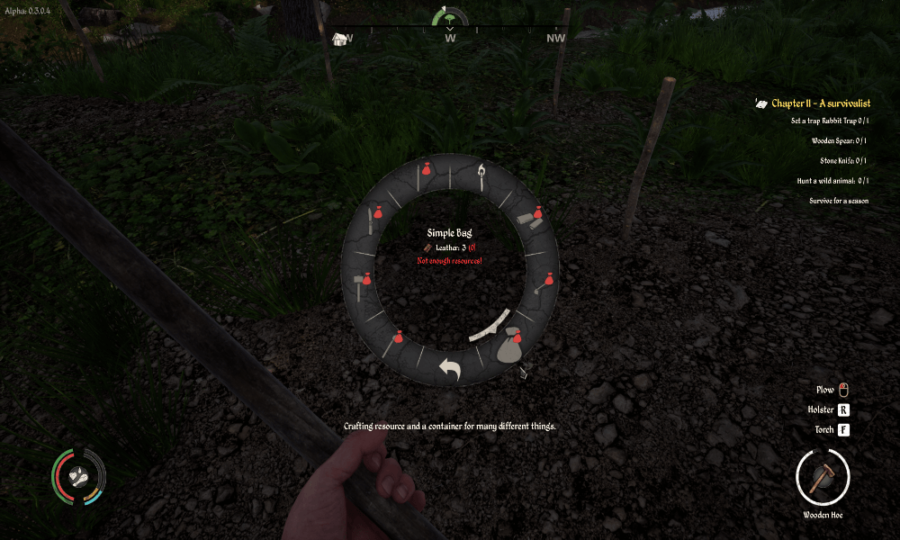 You can change bag mode by right-clicking and selecting the item you want to equip in the bag. That said, proceed to equip the fertilizer and use it on each square of your field, then after fertilizing your fields, you will need to plow them once again. To do this, simply switch back to the wooden hole like before and left-click each square.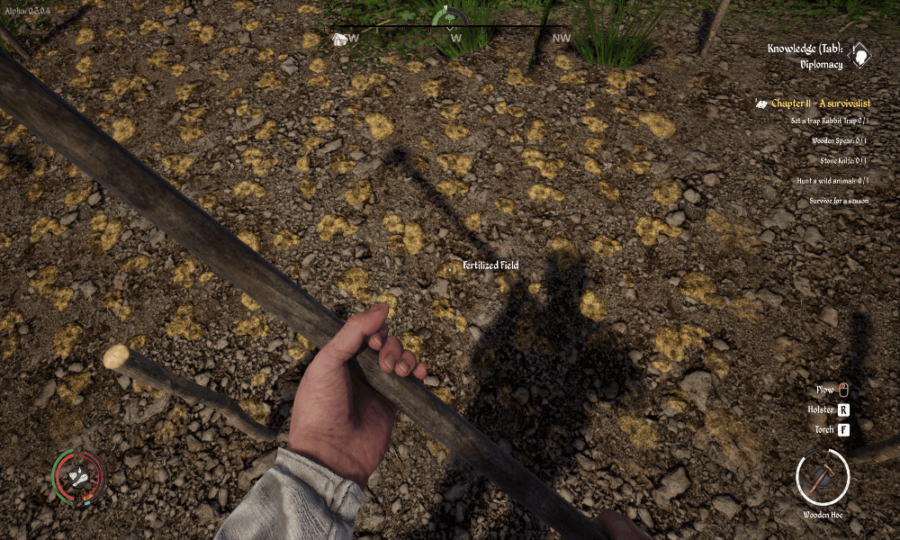 When you have replowed your field, you will then need to plant the seeds; you can do this by equipping the bag tool and then right-clicking to set the mode to seeds. You can also set the bag to any seeds you have currently in your inventory, along with this if a crop can't be planted in the current season you are in you will see a yellow cross over it. After you plant your seeds on your plowed field, that will be everything you will need to do to farm in Medieval Dynasty.