Monsoon is the fourth boss of Metal Gear Rising: Revengeance. He is quick, mean, and will destroy you if you are not yet comfortable with parrying. Although he is known for his pre-fight speech on how "memes are the DNA of the soul," his battle shoves that light-hearted mood out of the way and gets down to business.
While Monsoon's fight marks a difficulty spike in Revengeance, he is not unbeatable. How do you beat Monsoon?
How to beat Monsoon's boss fight in Metal Gear Rising Revengeance
First Phase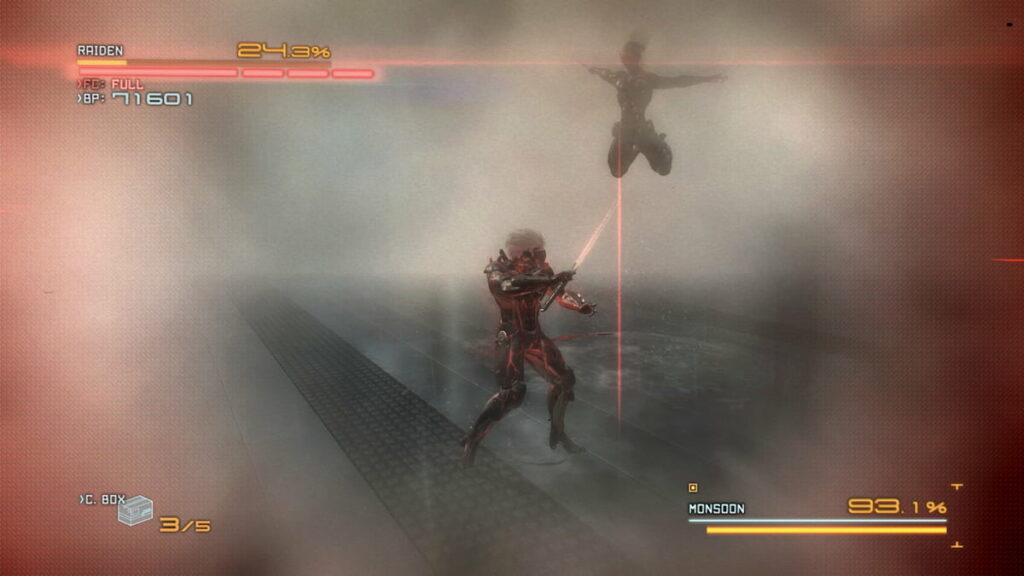 Monsoon's greatest advantage is his breakneck speed. He is very aggressive and punishing to players who are not familiar with parrying. If you have not learned how to parry yet, this will be the crucible where you must either learn or die.
Monsoon's primary threat is his combos. They are fast and unforgiving. If you are caught in several strikes of a combo, you may become stunned and unable to defend for a short time. One way to understand the timing of his combos is by playing on the defensive your first few attempts. Do not attack, only defend from his attacks. This will make defense second nature and teach you how to find safe openings to attack.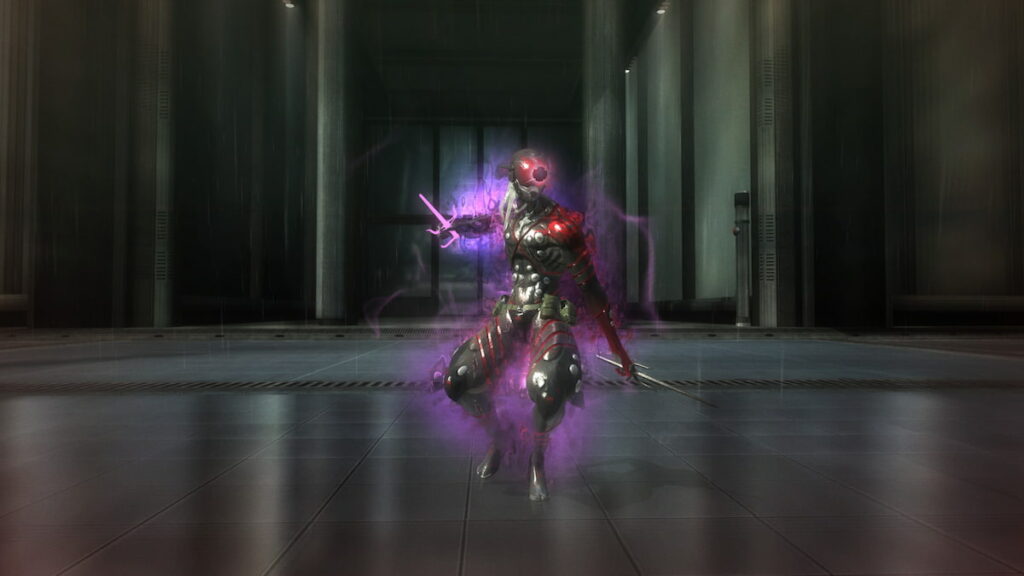 Monsoon starts the fight by rushing toward you with a combo, which consists of five quick attacks, a pause, then a final attack. He will use this combo several times in the fight, so this is a great opportunity to familiarize yourself with its timing. He also uses a kick combo, consisting of four kicks in quick succession. He may rush toward you and throw you up in the air, although don't fret. Even if you failed the initial parry, you can parry his airborne attack and take no damage.
Monsoon periodically throws down a smoke bomb and attacks you from various directions. Remember that the parrying system is directional, so make sure to face Monsoon when he attacks in order to ensure a successful parry. If one of these smoke attacks hits you, the boss will follow up with the aforementioned five attack combo, which can stun you if you are hit by too many strikes.
Monsoon loves to do an especially brutal attack where he straddles you and does a staggering 20% damage. While the initial attack can be parried, once you're stuck in the straddle animation, the only way to escape is by pressing CTRL. It seems as if you can only escape this animation with CTRL in the early phases of Monsoon's battle.
After his health bar is around 65%, he will begin his second phase.
Second Phase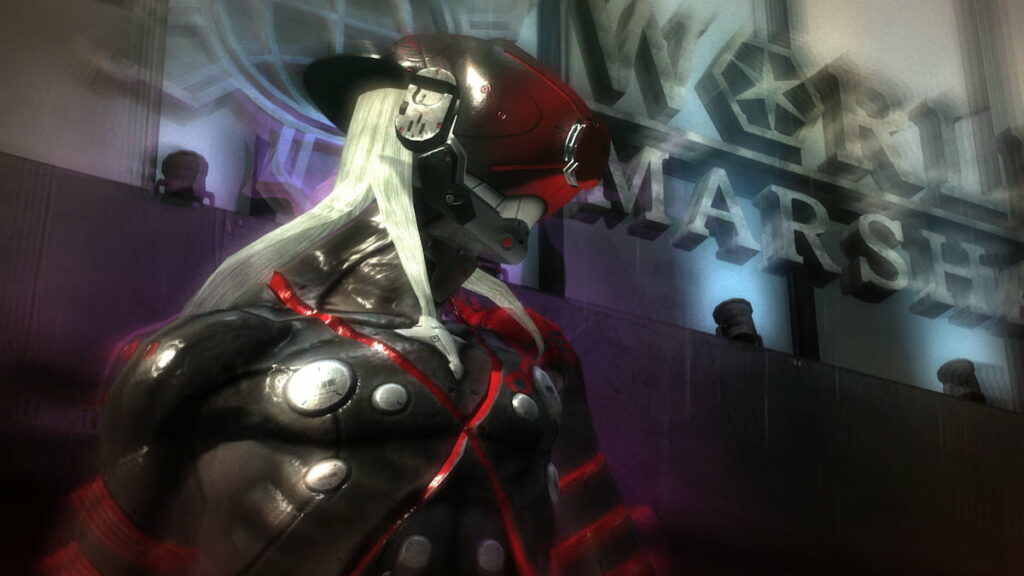 At the beginning of Monsoon's second phase, he will activate a button on his head. This will prevent you from damaging his body, as it activates his magnetic powers and individual pieces of his body will dodge your strikes. He will jump onto a pillar and hurl vehicles and aircraft at you, which you must slice with Blade Mode. The rubble of these vehicles drops helpful items like grenades and Repair Nanopaste.
Your goal this phase is to slice the button on his head. After a few attacks, you can slice this button with Blade Mode while Monsoon is stunned. This will deactivate his magnetic powers for a short time and allow you to damage both his body and his head that falls onto the ground. You can also use EMP grenades to deactivate his magnetic powers.
Once Monsoon is at about 40% health, the battle progresses to Phase Three.
Related: Metal Gear Solid 2 and 3 have been removed from digital storefronts due to licensing—Konami promises the games will return soon
Third Phase
Monsoon will hurl a rolling pile of rubble in your direction five times. To dodge this rolling rubble, run in circles near the front-right of the arena. Be careful, there will be explosive items falling near the building's entrance to prevent players from taking refuge.
After this rubble attack, Monsoon will engage in his long-range Sai attack. This attack is particularly brutal, as it strikes from one to three times, depending on whether you parry its strike. To prevent Monsoon from doing this attack for the most part, try to stay close to him during the battle. If you are in close proximity, he will typically opt for short-range attacks instead.
Before this attack, Monsoon gives a small warning by spinning his Sai blades. If you see this indicator, run closer to Monsoon and he may cancel his long-range Sai attack, switching to his five-strike combo instead.
At about 18% health, Monsoon will move on to his fourth and final phase.
Fourth Phase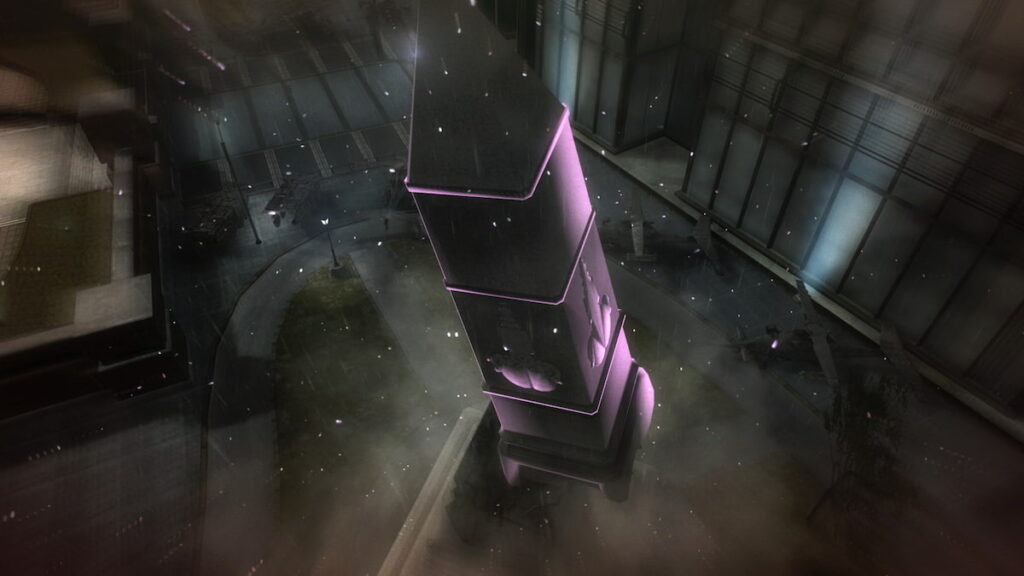 In this final phase, Monsoon will hurl a giant pillar at you. Use Ninja Run to climb up the pillar, then use Blade Mode to slice the obstacle he throws at you. Press the Zandatsu button when the quick time event occurs and use Blade Mode to finish the job. Once this is done, congratulations! You have beaten Monsoon.
For more Metal Gear boss guides, come check out How to beat Jetstream Sam in Metal Gear Rising Revengeance – Boss Guide here on Pro Game Guides.