Players can finish an entire run of Metroid Prime Remastered without picking up the Ice Spreader in Metroid Prime Remastered, but this is doing them a disservice. Many of the annoying enemies of the game are weak to ice (including those pesky Metroids), making the Ice Spreader an easy way to dispatch them. Players can get the Ice Spreader around the point they get halfway through the Phazon Mines.
Where can players find the Ice Spreader in Metroid Prime Remastered?
To get the Ice Spreader in Metroid Prime Remastered, players will have to return to the Magmoor Caverns with the Power Bomb. While traveling through the Magmoor Caverns, players might have noticed a couple of glass tunnels, one of which needs some Bendezium to be cleared away with a Power Bomb. As it turns out, this works on both tunnels.
The area that specifically has the Ice Spreader is in Shore Tunnel. Scanning the floor will reveal that the entire bridge is made of Bendezium. Drop a Power Bomb to expose a hole on either side of the bridge. Beneath this structure is the Ice Spreader.
Related: How to get the X-Ray Visor in Metroid Prime Remastered
Aside from devouring Metroids and Space Pirates, there is one large use that the Ice Spreader has. Against Metroid Prime itself, the Ice Spreader will freeze it, giving Samus a couple of seconds. She can use these seconds charging up another powerful attack without having to worry about retaliation.
Trivia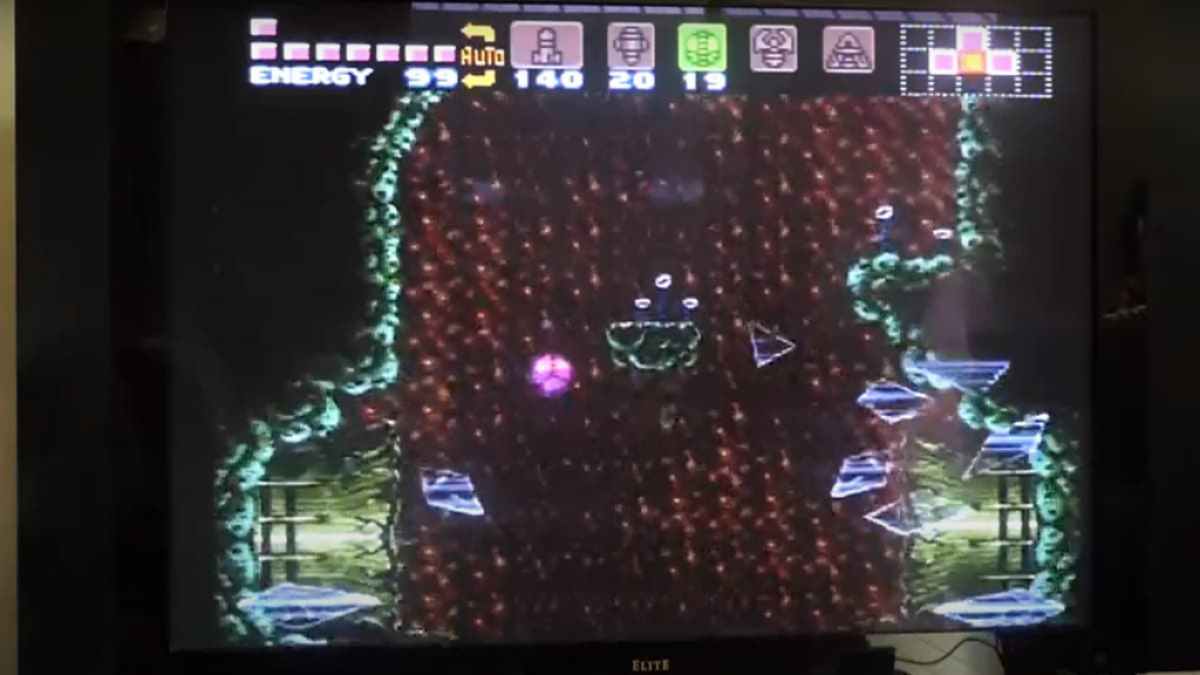 This item acquisition is actually a reference to Super Metroid. In that game, while Samus is traveling through Maridia, she needs to drop a Power Bomb in a similarly built bridge to expose the areas above and below. This is how players can get access to the major areas of Maridia in planet Zebes.
Want more Metroid Prime Remastered guides? Pro Game Guides has you covered with How to get the Flamethrower in Metroid Prime Remastered.