The Crafting Table is one of the most used items in the game! You'll find yourself utilizing this thing whenever you're creating items, tools, weapons, or armor. It's easy and cheap to craft, so knowing how to do it is essential to Minecraft! So, let's take a step-by-step look at how to make a Crafting Table in this tutorial!
How to make a Crafting Table
To make a Crafting Table in Minecraft, you will need to gather some wood, turn it into planks, and then craft yourself the table in your inventory!
Step 1: Gather a Wood Log
Since we're likely just starting out, we'll need to gather a wood log. This can be done by punching a tree! While this is a slow method, we can speed up the process in the future by creating an axe. However, right now we don't need to do that so just punch the trunk of the tree to gather wood logs.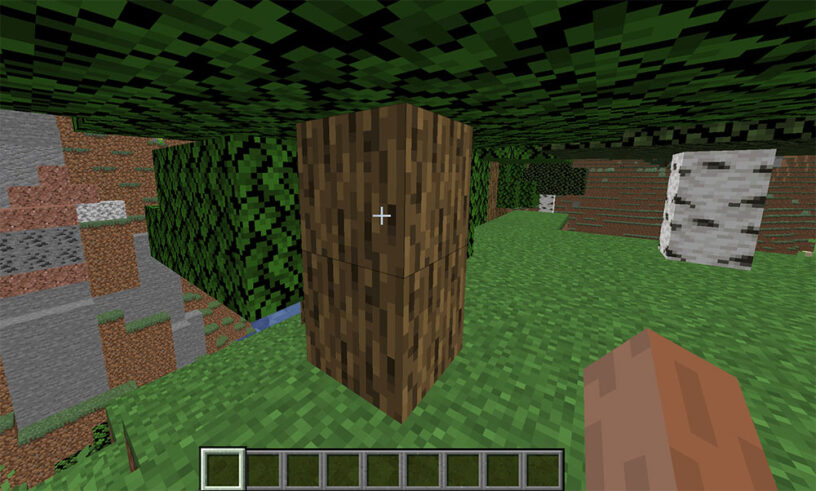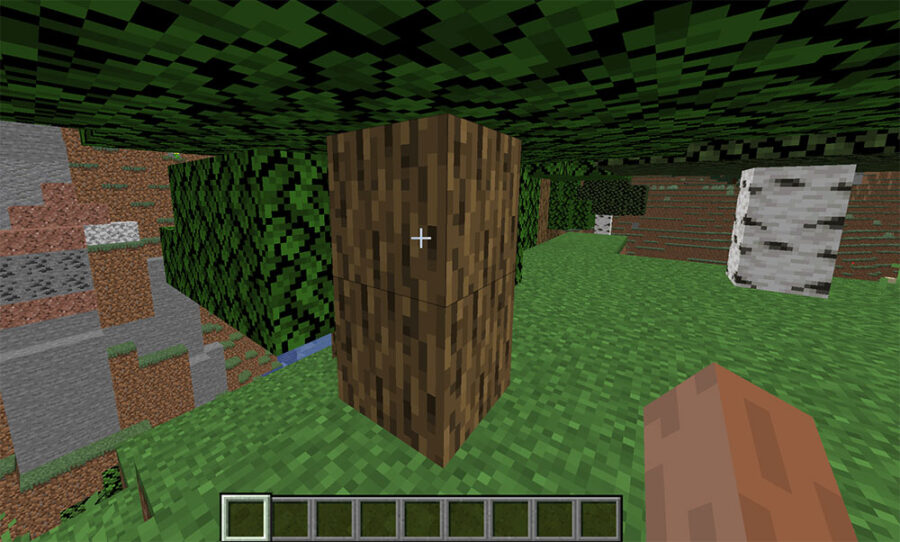 You only need a single log of wood for the Crafting Table, but you might as well stock up a bit on wood so you can craft some tools.
Step 2: Create Wood Planks
Now that we have a wood log, we'll need to make some wood planks! Open up your inventory and place the log into the crafting area.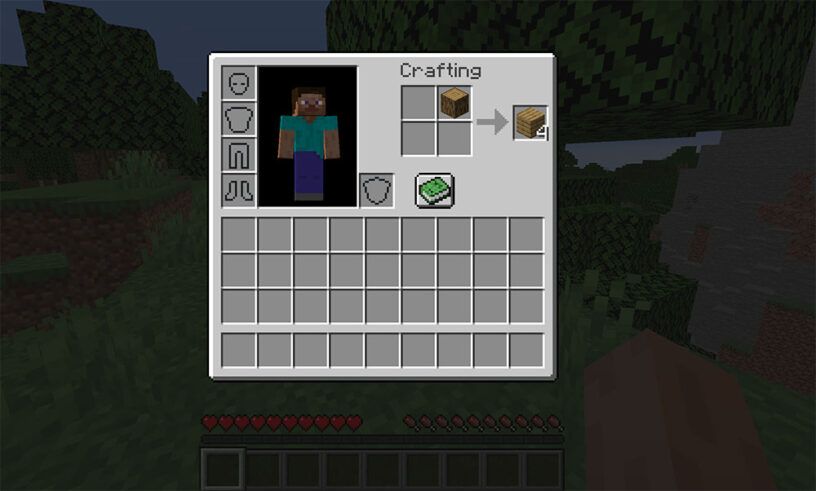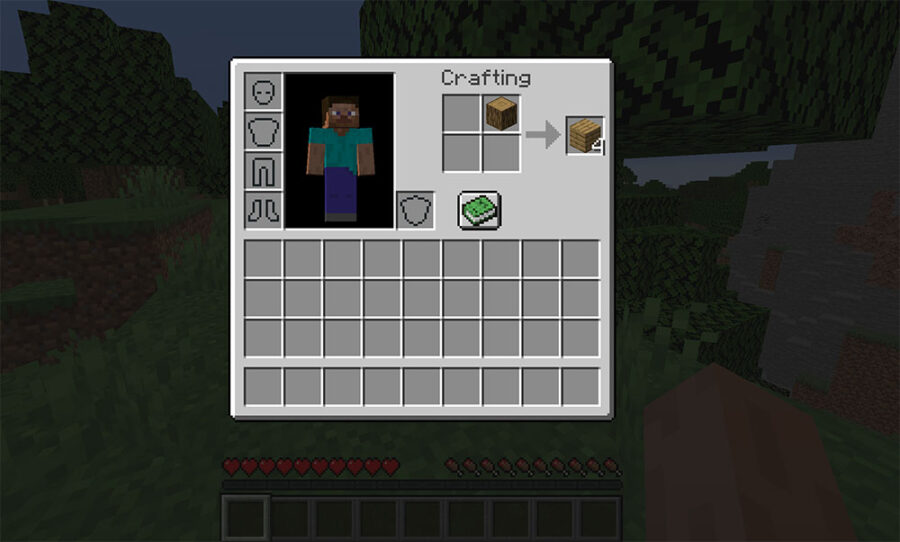 We get four planks of wood for each log we place in there which is exactly what we need. Grab those newly crafted planks and place them into your inventory or toolbar.
Step 3: Create the Crafting Table
Keep that inventory open, because you'll now want to place the four wood planks in each of the blank spots of the crafting area to make the Crafting Table.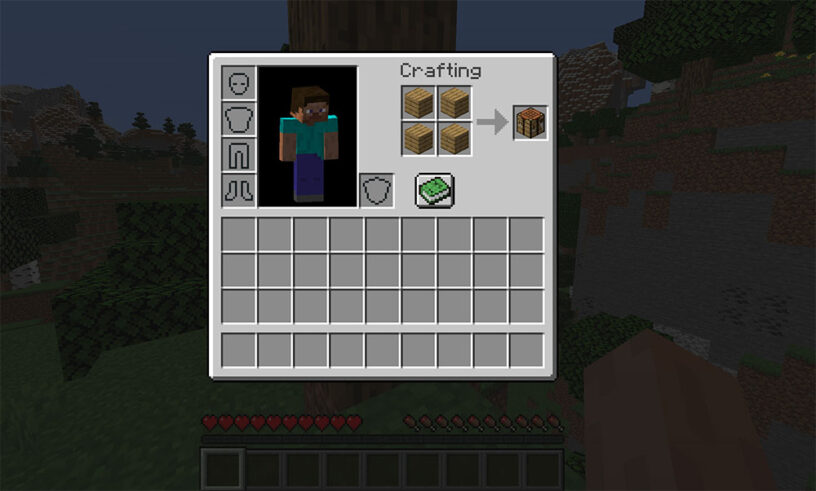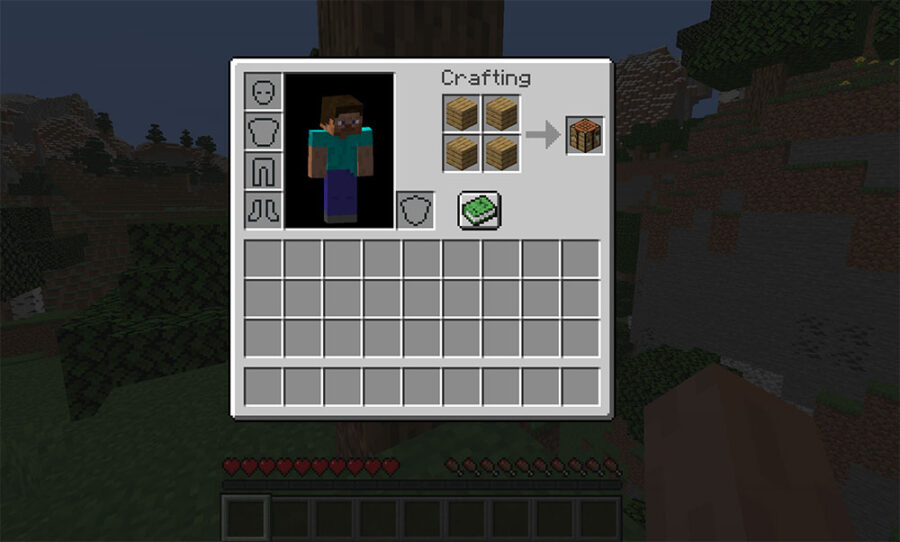 Grab that Crafting Table out of the crafting box and place it into your inventory or toolbar.
Using the Crafting Table
The crafting table can be used for quite a few things. You can also learn how to craft things by using the little book that is displayed next to the 3x3 grid where you place items. This will show you recipes for things that are possible to create by the resources you've collected in the past. If they have a red square around them, it means you're missing all/some of the resources required for that particular item.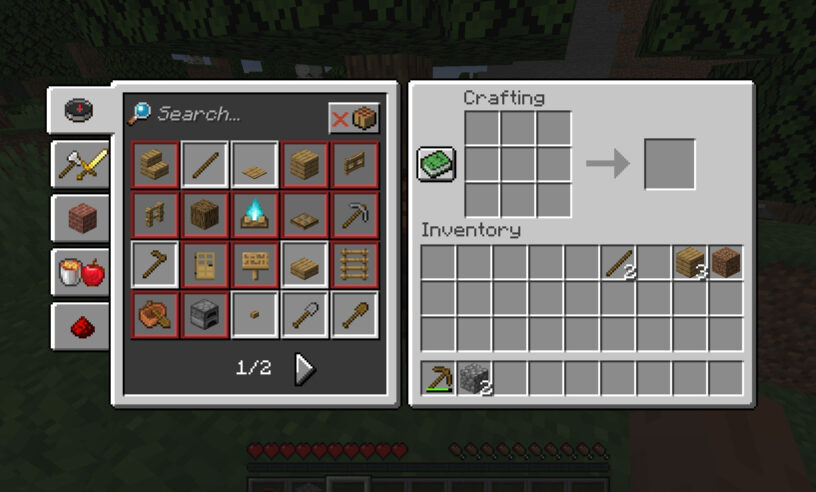 You can click or tap on that item to see what it requires and how you can craft it! You can also repair damaged tools, weapons, and armor with the table. If you've got two items that are damaged of the same material you can combine them together to create one repaired item!