The MLB: The Show 22 Spring Cleanup Program runs until May 20 and features tons of rewards, including your picks of the Spring Cleanup Boss cards. The Spring Cleanup Boss pack contains five diamond player cards with your choice of one. Here are the best ones to choose from the Spring Cleanup Boss packs.
Zack Britton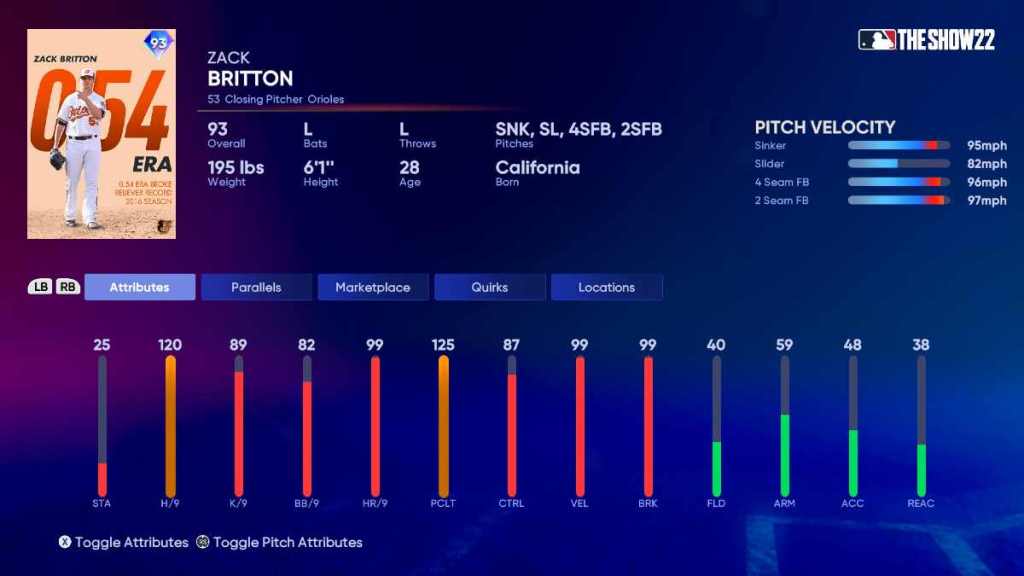 Orioles CP Zack Britton is one of the best CP cards in the game. Britton has an unrivaled 120 H/9 rating and a 125 Pitching Clutch rating. Britton also has 99 Velocity and Break, so any pitch thrown is guaranteed to be pretty tricky. Britton brings a Sinker, Slider, 4 Seam FB, and a 2 Seam FB in his arsenal, and combined with his quirks, he may have one of the best bag of pitches in MLB: The Show 22.
Britton has seven quirks, including the very powerful Outlier, which makes his primary pitch exceed velocity limits. He also has helpful quirks like Grounded, Stingy, and Control Artist—all of which make him more of a threat. Britton is definitely the Spring Cleanup Boss to get, as he can be very effective online or in single-player modes.
David Justice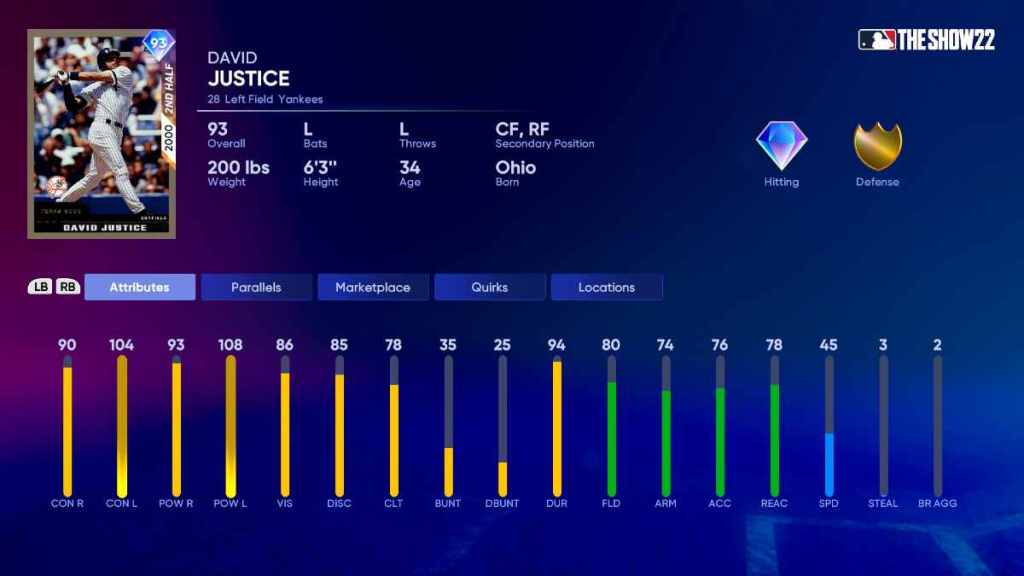 You can earn two Spring Cleanup Boss packs in the program, so you can grab another great player from the lineup. LF Yankees David Justice is one of the best-hitting LF players as of now and can be a great addition to the batting order with his dangerous lefty stance and unique contact and power against left-handed pitchers. Justice is lacking a little in speed, so his fielding and baserunning are his only downsides.
How to get Spring Cleanup Boss packs
The Spring Cleanup Boss packs are earned at 150,000 XP and 255,000 XP in the Spring Cleanup Program. XP can be earned across all game modes and add to the reward track of the program until it ends on May 20. The Spring Cleanup Program also features Daily Moments, missions, and events to help gain XP.
For more MLB: The Show 22 guides, check out Best Hitting Team in MLB The Show 22 on Pro Game Guides.