Monster Hunter Stories 2: Wings of Ruin will soon be available to play on Nintendo Switch and Steam, offering players a captivating narrative alongside fun new gameplay features. If you're hoping for the chance to take down monsters alongside your friends, we've got details on the game's two multiplayer modes.
Related: What is the release date for Monster Hunter Stories 2: Wings of Ruin?
Expedition Quests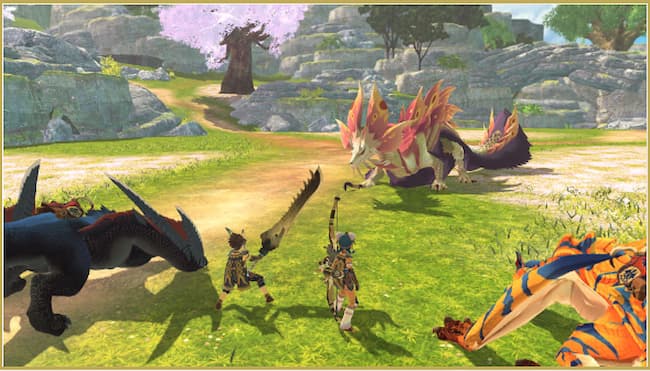 Connect with riders from anywhere in the world to explore exclusive areas that are available only in co-op mode. Each of these areas contains multiple nests, increasing your chances of finding rare monster eggs.
To unlock the co-op Expedition Quests feature, you'll need to first acquire in-game Expedition Tickets. There are different types of tickets that will determine your Expedition experience and potential findings; for example, using rare Expedition Tickets will make it much more likely that you and your friends can obtain rare eggs.
You may also encounter monsters in this mode that cannot be found anywhere else in-game. Team up with your friends to take them down and leave the area with your eggs safely guarded!
Versus Battles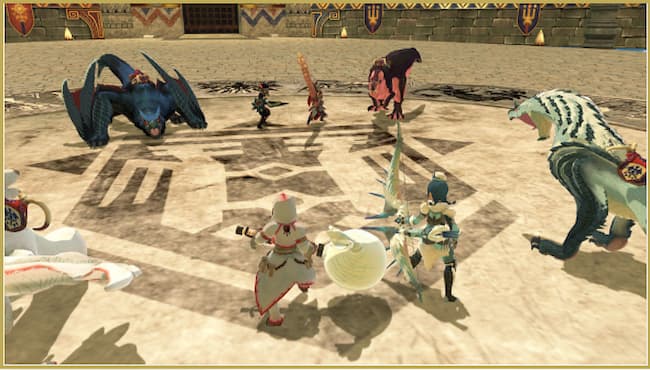 Up to four players can participate at a time in this Battle Royale feature, where you'll pit the Monsties you've raised against those of your friends.
There are different types of rules you can set at the beginning of a Versus Battle:
Balanced Rules—provides a fair, laidback battle experience
No Limit Rules—this option results in an all-out, anything-goes brawl
Quick Rules—allows for a brief Versus Battle, in which each participant only has one Heart apiece
Stay tuned for upcoming articles on Monster Hunter Stories 2: Wings of Ruin. In the meantime, check out our other guides for all your favorite video games, like Genshin Impact, Fortnite, and much more.