Deckbuilding is the name of the game in MTG Arena. Creating a deck with perfect synergy is a TCG player's dream, but it takes trial and error, along with several mediocre drafts, to get there. In MTG Arena, Wildcards are the best way to complete your deck, especially if the remaining cards are from older sets. Wildcards have four rarities, Common, Uncommon, Rare, and Mythic Rare. You can redeem your Wildcards for any card of the same rarity, from any set. Here's how to get more Wildcards in MTG Arena.
How to get Wildcards in MTG Arena
Opening booster packs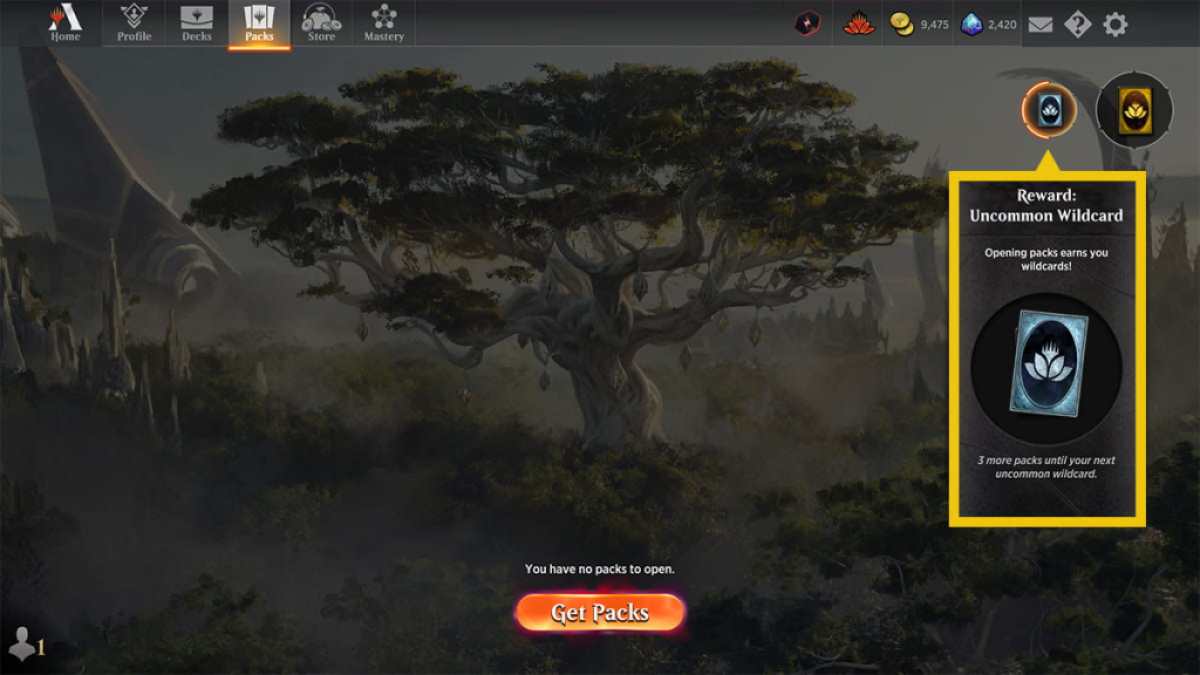 Every six booster packs you open, you receive an Uncommon Wildcard for free. Every six packs, you also get a free Rare Wildcard. However, every 18 booster packs, you receive the elusive Mythic Rare Wildcard, which can be redeemed for the rarest cards in MTG Arena. Since you automatically earn packs from the free track of the Mastery Pass, this is an excellent way to earn Wildcards over time. If you'd like to obtain Wildcards sooner, you can also buy packs in the Store.
Mastery Pass paid tiers
There are 10 Mythic Rare Wildcards available in the paid tiers of the Mastery Pass, spread out over time. These rewards will take a while to obtain, but if you know you'll be able to earn them, it's definitely worth it. There are also several booster packs in the Mastery Pass, which will help you get one step closer to your desired amount of Wildcards.
Purchasing them in the Store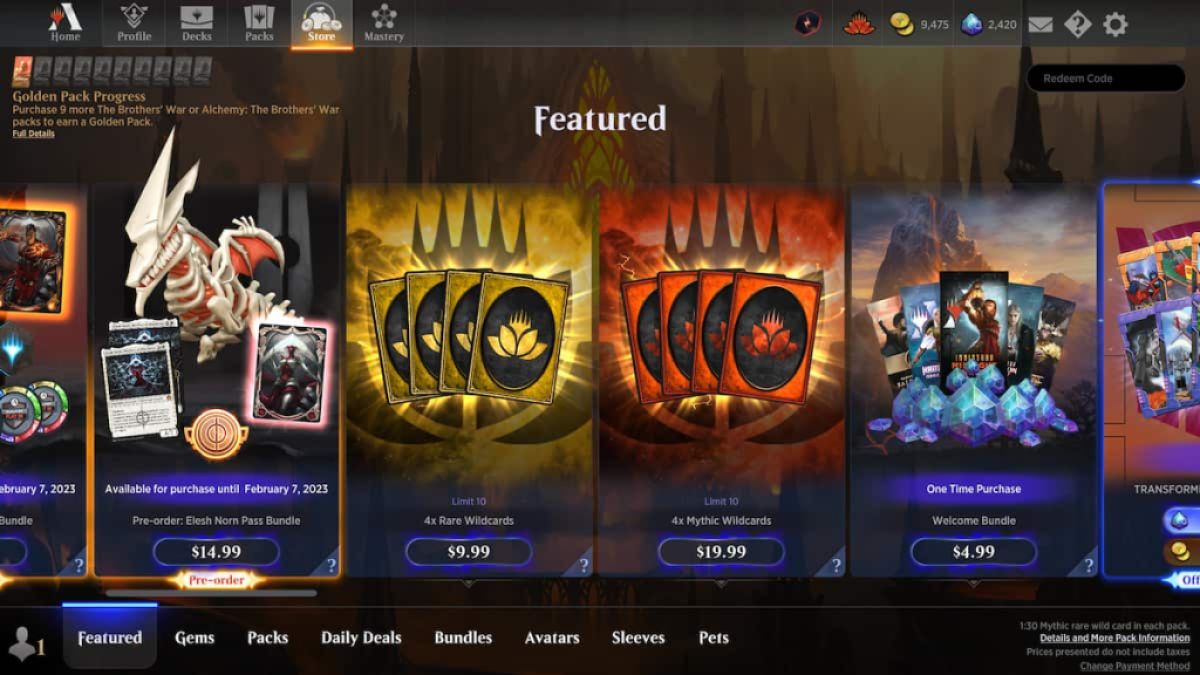 You can purchase Rare and Mythic Rare Wildcards in the Store if you have extra money. However, for the price, it's not worth buying. For the price of four Mythic Rare Wildcards, you could purchase the Mastery Pass and receive 10 over time. Purchasing these Wildcards from the Store isn't ideal unless you need to complete your deck on short notice.
For more MTG Arena guides, come check out Best tribal decks in MTG Arena here on Pro Game Guides.