Deckbuilding can be a tedious process, especially if you are new to MTG Arena. Some decks require lands, creatures, enchantments, instants, and artifacts, and it's hard to guess what should be included in your deck without a template. However, tribal decks are one of the simplest decks to build. This style of deck focuses on one creature type, including cards to buff that exclusive creature type. Here are the best tribal decks in MTG Arena.
Best MTG Arena tribal decks
Naya Cat Tribal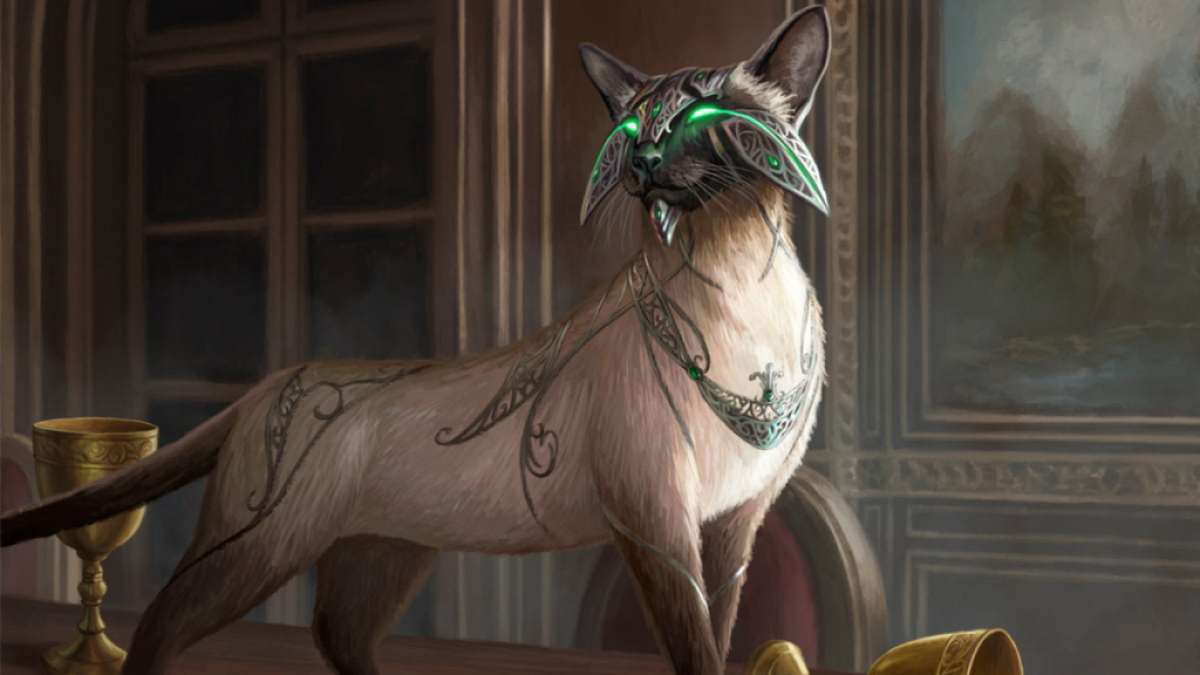 This deck relies on powerhouse cards like Feline Sovereign and King of the Pride to buff other cats, creating an unstoppable cat army. In this deck, your primary legendary creatures will be Rin and Seri, Inseparable, along with Jetmir, Nexus of Revels. These creatures help you scale quickly, becoming a force of nature after a couple rounds.
x1 Brokers Initiate
x3 Charmed Stray
x1 Sanctuary Cat
x1 Chandra's Embercat
x1 Jetmir's Fixer
x2 Regal Leosaur
x3 Civil Servant
x1 Rope Line Attendant
x3 King of the Pride
x4 Feline Sovereign
x2 Generous Stray
x3 Jewel Thief
x1 Felidar Retreat
x1 Leonin Warleader
x1 Jetmir, Nexus of Revels
x2 Rin and Seri, Inseparable
x9 Plains
x7 Mountain
x10 Forest
x2 Botanical Plaza
x2 Overgrown Farmland
Mono-Red Goblin Tribal
This deck is all about constant aggression. Every chance you can attack, you should attack. This deck is powerful due to its low-cost, oppressive goblin creatures. Although the goblins themselves are scary enough, cards like Goblin Warchief buff all other goblin creatures on the board. This deck is made to win fast and win hard, so don't be afraid to throw your creatures at the enemy, even if a few of them are eliminated in the process.
x4 Skirk Prospector
x4 Conspicuous Snoop
x3 Gempalm Incinerator
x4 Goblin Instigator
x1 Goblin Warchief
x4 Goblin Chieftain
x2 Goblin Ringleader
x3 Krenko, Mob Boss
x3 Muxus, Goblin Grandee
x4 Goblin Matron
x4 Wily Goblin
x20 Mountain
x4 Castle Embereth
Related: MTG Arena Codes (January 2023)
Mono-White Soldier Tribal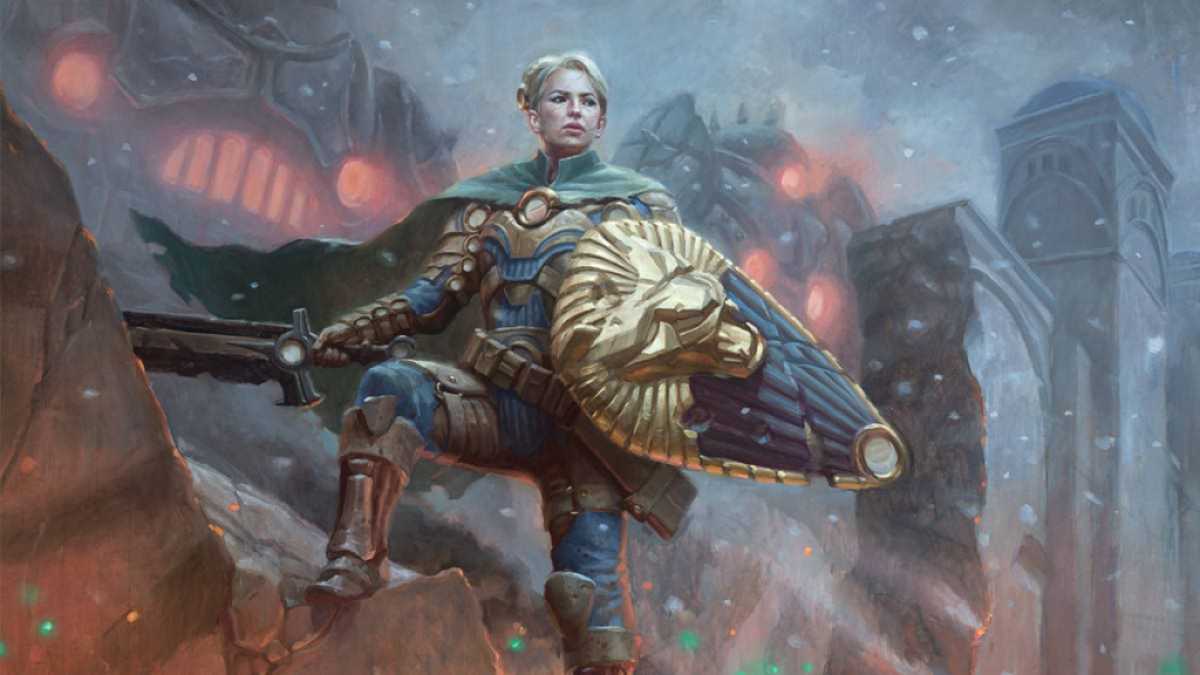 This deck is all about putting tons of soldiers onto the board and buffing them as a whole. When using this deck, your goal is creating and summoning as many soldiers as possible, through cards like Siege Veteran and Kayla's Reconstruction. Your main powerhouses in this deck are Adeline, Resplendent Cathar as well as Valiant Veteran.
x1 Adeline, Resplendent Cathar
x4 Brutal Cathar
x4 Intrepid Adversary
x4 Recruitment Officer
x4 Resolute Reinforcements
x4 Siege Veteran
x4 Thalia, Guardian of Thraben
x4 Valiant Veteran
x3 Kayla's Reconstruction
x4 Lay Down Arms
x1 Eiganjo, Seat of the Empire
x4 Mishra's Foundry
x19 Plains
For more MTG Arena guides, come check out Best Precon decks in MTG Arena here on Pro Game Guides.