Collecting Golden Scarabs is one quick way to get rich in New World. Only one of these rarities is worth approximately 8 to12 k gold. Unfortunately, the percentage chance of finding them is very low, but there still is optimal routes to find these scarabs in. Knowing where to look is half the battle; the rest is just about putting in the time and scouring these routes to have the best chance at grabbing some Golden Scarabs.
Expensive Scarabs found in the Brimstone Sands
To find Golden Scarabs, gamers will want to head to the Brimstone Sands. They will mostly be found by looting Grave Offerings that surround the area. Sulfur Pools encircle the Brimstone Sands and have loads of Grave Offerings to loot, so gamers should stick to that area.
There are a couple of things gamers should remember when going through the Sulfur Pools, though. First, they are acidic, so it's necessary to bring some acid protection. An Ice Gauntlet is a great way to stay healthy in these areas. The only other options players will have here are Regeneration Potions.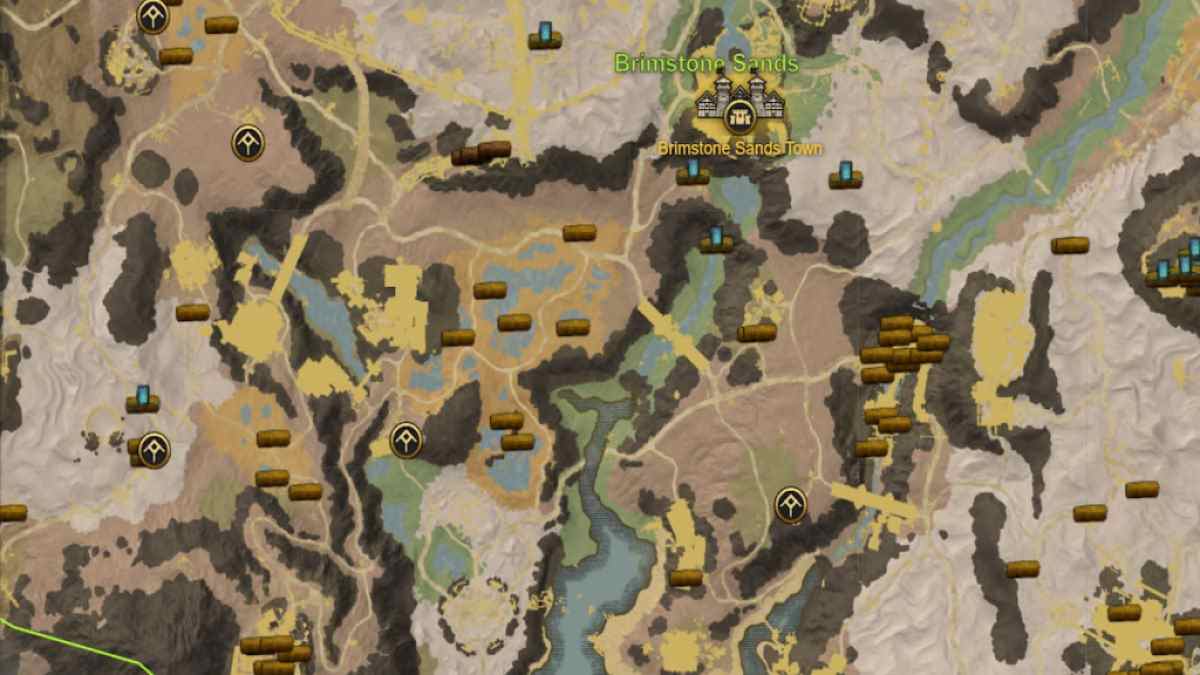 Related: Best cosmetics in New World
The other thing to be aware of is that Grave Offerings respawn every 24 hours, it used to be one hour, but that is no longer the case. Players should definitely only dedicate about an hour or so to looting for Golden Scarabs. After they've been looted once daily, it's best to move on to other objectives.
With max luck, the Golden Scarabs have about a 7% chance of spawning from the Grave Offerings in the Sulfur Pools. There are also some glyph chests by Heliopolis that can drop Golden Scarabs, but this only has a 2% chance of occurring.
Want more New World guides? Check out All enemies in New World here at Pro Game Guides!