An upcoming Borderlands 2: Commander Lilith & The Fight for Sanctuary DLC has been leaked that will be leading us into Borderlands 3. The level cap is getting increased to 80, and if you are new to the game, you can jump in straight away via an automatic boost to level 30. There's a bunch of new bosses, areas, and loot to collect, including a new rarity tier that is better than Legendary. According to SteamDB, it looks like it will be release on June 9th, 2019. It is reportedly going to be free to download on Steam, but it is currently unclear if it will be free on console (here's hoping it is!).
Update (6/9/2019): This has now released for free, and you can download it from Steam.
The listing was posted on Steam, but was removed shortly afterwards in an obvious snafu (information from the leak was then posted on Reddit). Here's the official description:
Return to the award-winning shooter-looter for an all-new adventure that sets the stages for the upcoming Borderlands 3. Sanctuary is under siege, the Vault Map has been stolen, and a toxic gas is poisoning Pandora. Battle new bosses, explore new areas, collect new loot (including an entirely new tier beyond Legendary), and join up with Lilith and the Crimson Raiders to take on a deranged villain hell-bent on ruling the planet.

Returning players can pursue an increased level cap of 80, while newcomers can automatically boost to level 30 and dive straight into the action.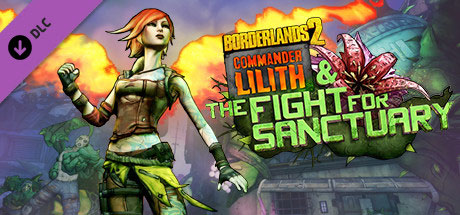 Here are the screenshots that were included in the Steam listing: