It looks like Destiny 2 will soon be going free to play according to a post that was quickly removed by Engadget. The game is also coming soon to Steam and will be playable on the new cloud gaming platform Google Stadia that will be launching in November! This is great news for players who have wanted to try Destiny 2 in the past, and for current players who are looking for more players to jump into games with.
This leak also confirmed the existence of cross-play, which was leaked yesterday. You will likely be able to merge your accounts together and play with the same characters on either PC or Xbox, although it looks like this won't initially be possible on the PS4.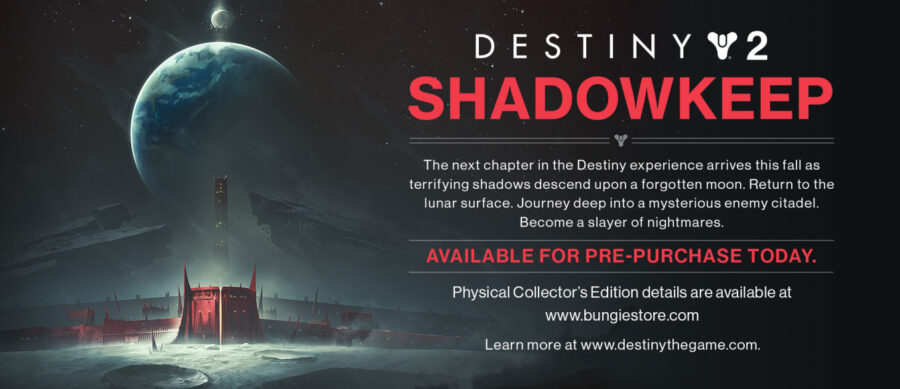 This is all great news, and it comes on the heels of another leak that gave us a small look at Destiny 2's upcoming Shadowkeep expansion. Very little is known about it currently, but it looks like we'll be heading back to the moon to fight some new enemy in a mysterious citadel. We're for sure going to learn more at Bungie's event that will be happening later today!