A tentative look at the 9.16b Patch for Teamfight Tactics has been revealed! It looks like there won't be a whole lot of changes, but there are going to be some buffs and nerfs to some popular champions. Anivia, Gnar, and Morgana are all in line for a buff. Draven, Jinx, Kayle, and Lucian are all being considered for nerfs. The Noble trait has already been nerfed and reverted back to its previous bonus in a recent hotfix. Ionic Spark is going to get fixed, because Hextech permanently disables it (Source).
Update: Full Patch Notes are now live, check them out here.
The B patches are usually a lot smaller, so don't expect too many other additions to go live. You can expect this patch to be released on August 21st, 2019.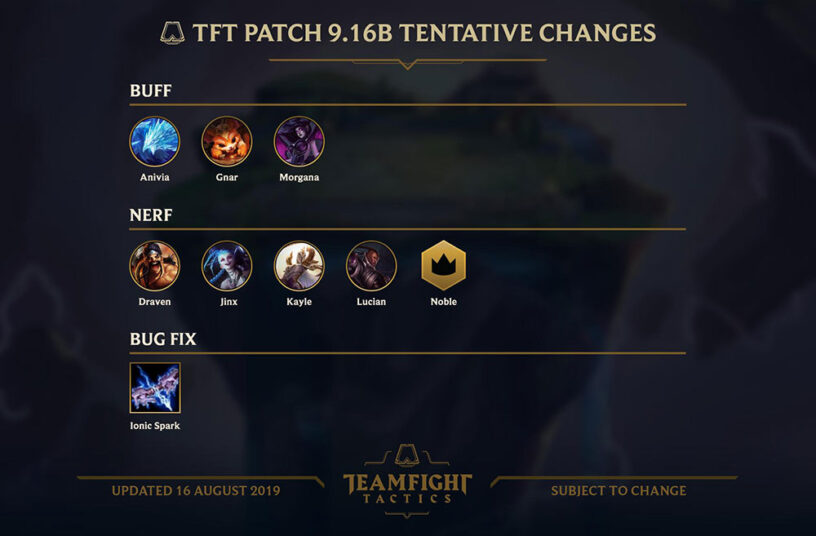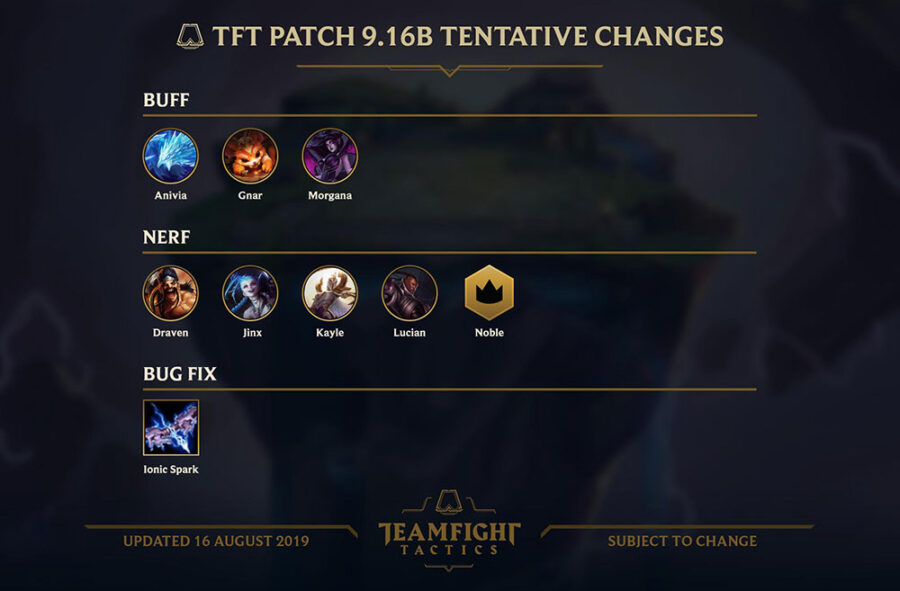 Buff

Nerf

Draven
Jinx
Kayle
Lucian
Noble

Bug Fix