All Roblox players can score a free "I-Voted!" pin avatar item right now by voting for the nominees of the 8th Annual Bloxy Awards. This item is only available until Feb. 17, so act fast!
All that is required of redeeming the free "I-Voted" pin is to vote for your favorite nominees of this year's award ceremony. Just launch the 8th Annual Bloxy Awards game in Roblox and vote for the nominees. After confirming your votes, check your Inventory for the 8th Annual Bloxys Voter's Pin, which is categorized as an Accessory | Front.
Update: Check out the Bloxys trailer below!
The 8th Annual Bloxy Awards, also known as The Bloxys, is an annual event held by Roblox with the aim of recognizing each year's artistic, creative, and social aspects of the game's massively popular player-base. The ceremony was originally intended for Roblox content creators and animators, according to the Roblox Wiki. However, the awards show has expanded to include a wider variety of the platform's representation.
The nominees of the 8th Bloxy Awards are as follows:
Best Game Trailer
Warfare
Parenthood
Tower Defense
The Wild West
Best Video Content Creator
Lyna
Kreekcraft
ItsFunneh
GamingwithKev
Roblox Video of the Year
ElTrollino
LankyBox
LOGinHDi
FGTeeV
Game of the Year
Piggy
Adopt Me!
Royale High
World // Zero
Best New Game
Outlaster
Brookhaven
Piggy
Islands
Best Sleeper Hit
MegaMech
The Wild West
Super Doomspire
Outlaster
After a successful year of impressive games in Roblox, we are sure narrowing the list for every category was difficult. Congratulations to all of the nominees!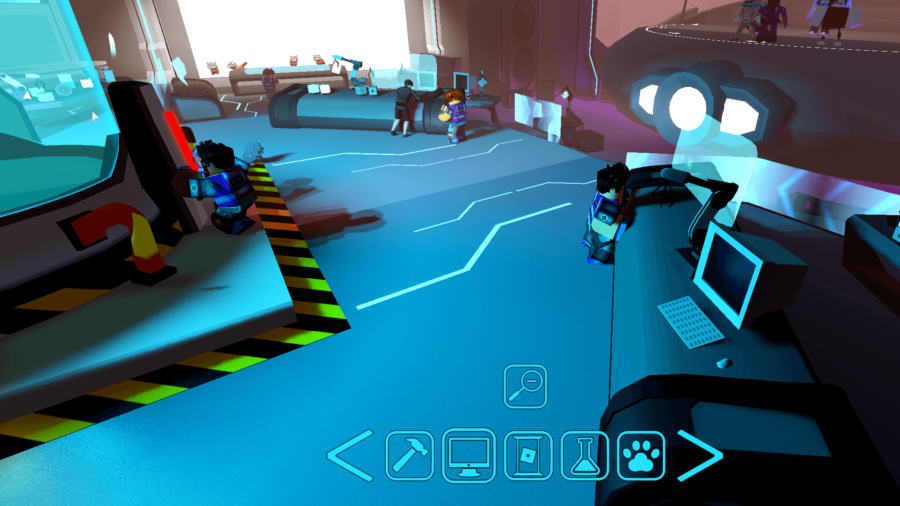 There is also a ride in the 8th Annual Bloxy Awards game that all players may participate. It consists of a flying ship that takes groups of players to a behind-the-scenes look of the Roblox developers. It's well worth checking out to appreciate all of the hard work that goes into this game!
The 8th Annual Bloxy Awards premiere Mar. 27, 12pm PST / 8pm GMT.
---
Are you excited for the 8th Bloxys? Who do you want to see win this year? Are any categories missing your favorite games or creators? Let us know in the comments!
If you're looking for codes for other games, we have a ton of them in our Roblox Game Codes post! You can also get a bunch of free stuff via our Roblox Promo Codes page.