Time to take a look at a full list of Nioh 2 Character Codes that you can use for your next character in this action role-playing game! Nioh 2's character creator is pretty intensive, but if you aren't looking to spend a whole lot of time creating a character, then utilizing one of these codes is a great way to have a good looking character without doing the work. If you aren't sure how these codes work, we're also taking a look at how-to use them!
How-to Input a Character Code in Nioh 2
It's really quite simple, all you need to do is load up the character creation page and look for the input character creation code. Once you've arrived at this menu, look for a character down below that you like and enter in the code. Make sure you match it exactly, especially when it comes to lowercase and capital letters! Once you've done that, it will load up the look you wanted as a brand new character.
Nioh 2 Character Codes List
Here's a look at some great looking characters that you can import into your Nioh 2 game! I did not create these, but I have credited where possible to make sure that the people who did will be known.
Ciri From The Witcher Franchise
Source: TheSpiritOfTheWest - Code: eNjwF8rL3rwsA
Ciri is a pretty famous character now with The Witcher game franchise and the large role she played in the third game. She's even more popular these days due to the success of the Netflix The Witcher show. If you're looking for a quality look for a female character, you can't go wrong with Ciri!
Himura Kenshin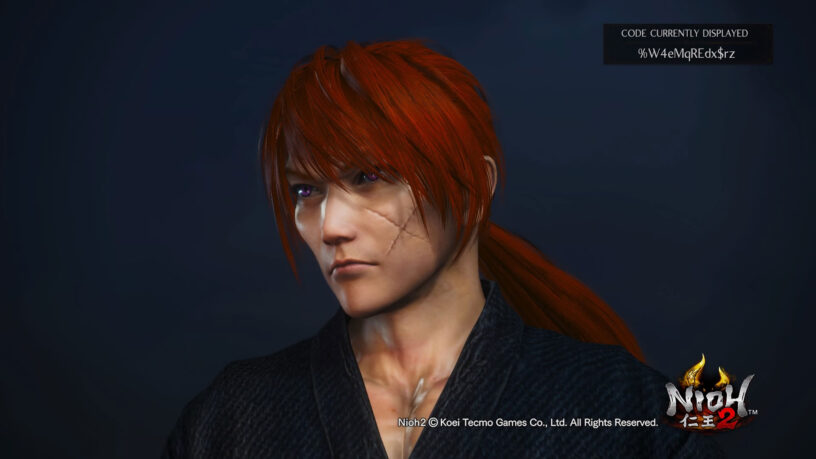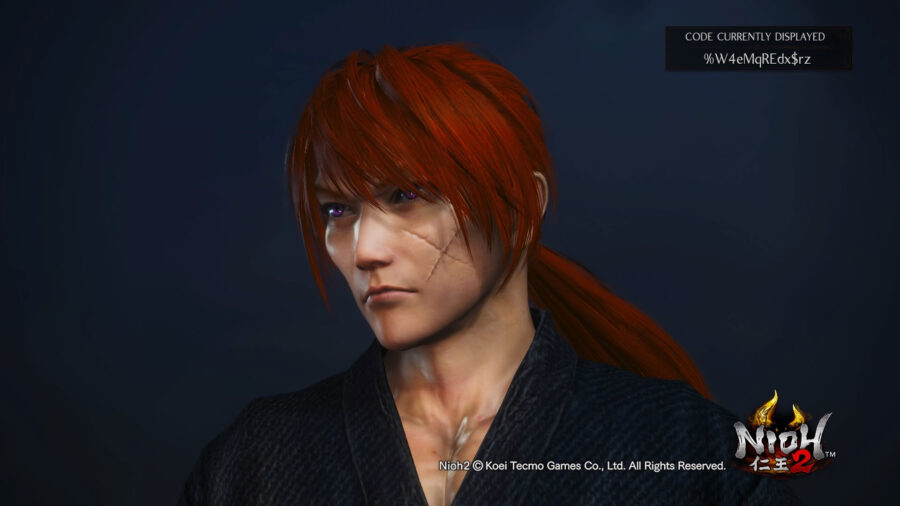 Source: Genkijin- Code: %W4eMqREdx$rz
Himura Kenshin aka Kenshin Himura/Battousai is the main protagonist of the manga Rurouni Kenshin. He's a pretty famous character and is known for his skill with a sword. He also utilized a particularly interesting katana that has a reverse-blade, which has the sharp edge on the inward curved side of it.
Harley Quinn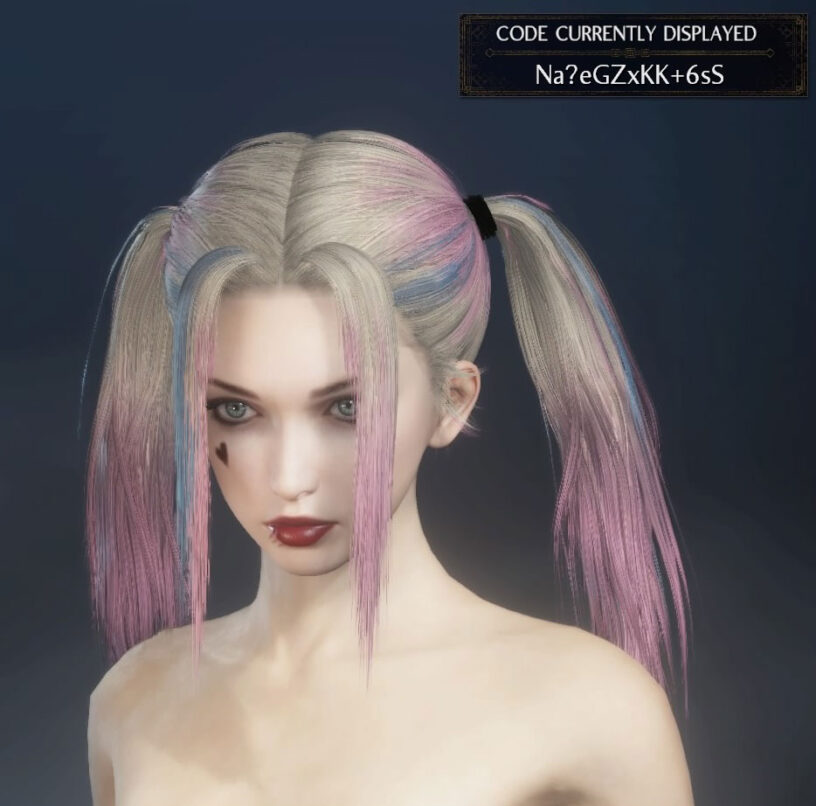 Source: 547506 - Code: Na?eGZxKK+6sS
Harley Quinn has become very well-known as of late. She showed up in the Suicide Squad movie, and more recently got her own movie called Birds of Prey and the Fantabulous Emancipation of One Harley Quinn. She is notably very connected to The Joker and the world of Batman.
The Joker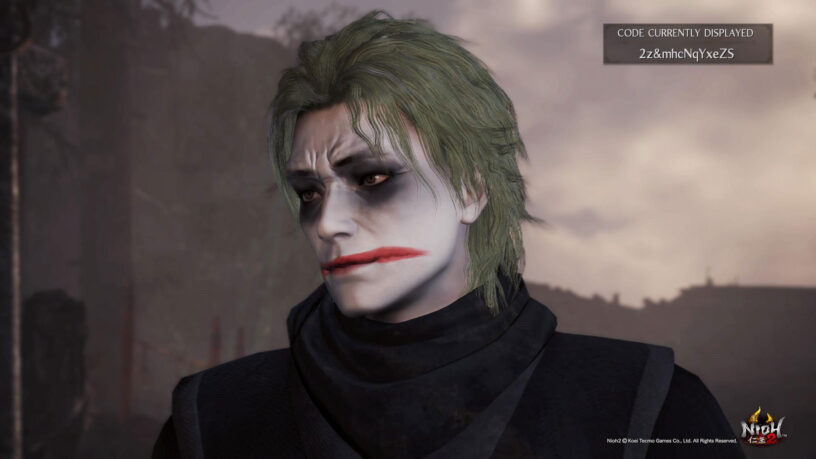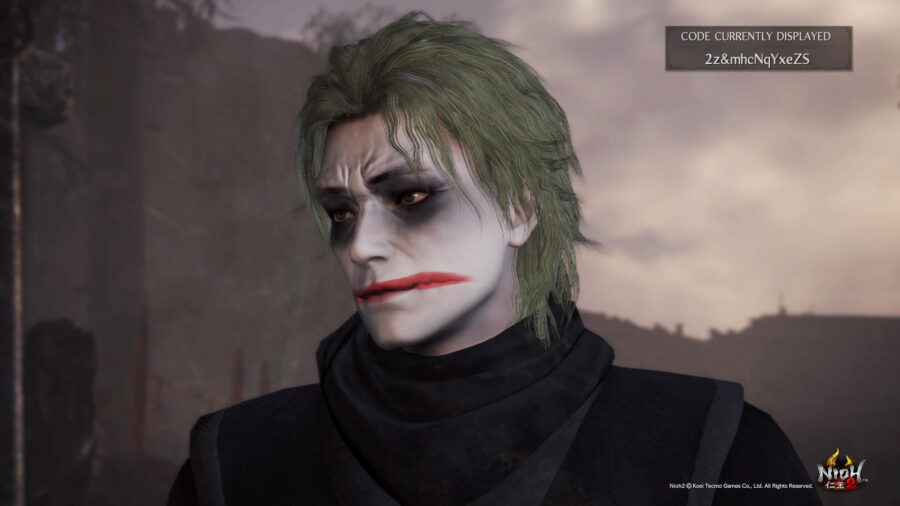 Source: legend27_marco- Code: 2z&mhcNqYxeZS
Speaking of The Joker, you can also make a pretty convincing character that looks very similar to this famous evil villain!
Solid Snake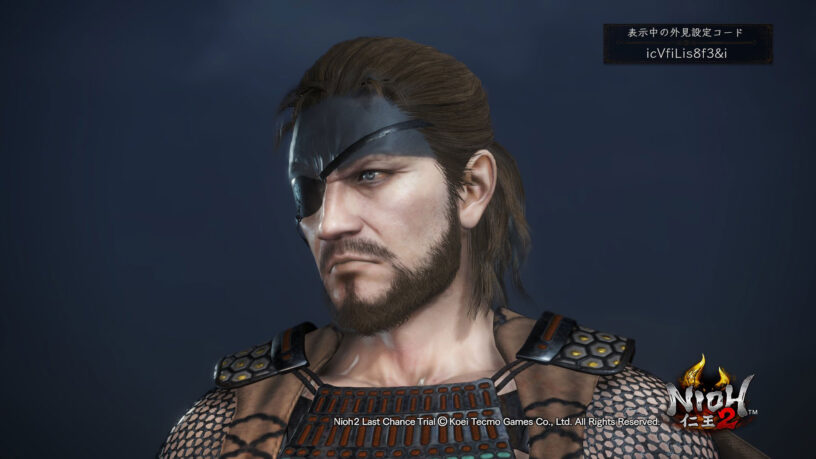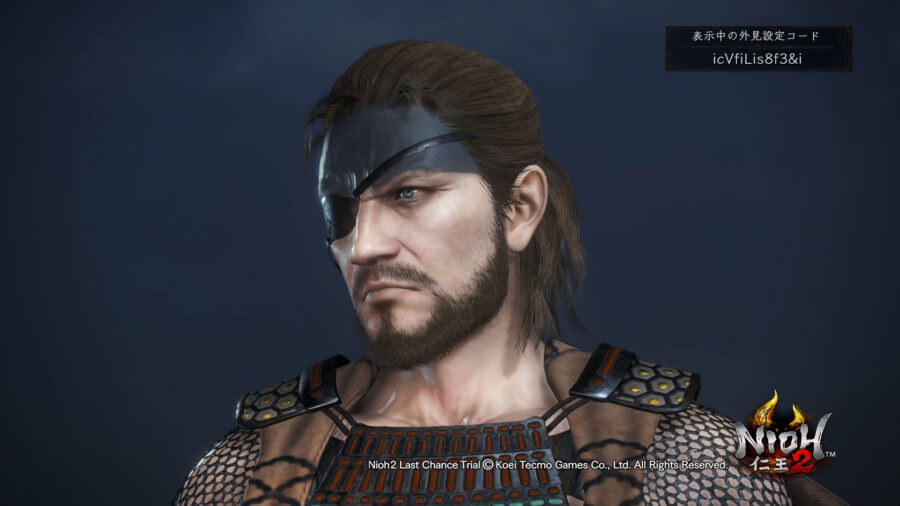 Source: shieldspirit05d - Code: icVfiLis8f3&i
Metal Gear Solid is one of the premiere franchises in the gaming world and Solid Snake is one of the most iconic characters around. Have him put down his guns and take up a sword for a change of pace in his ability to dispatch enemies.
O-Ren Ishi (Lucy Liu from Kill Bill)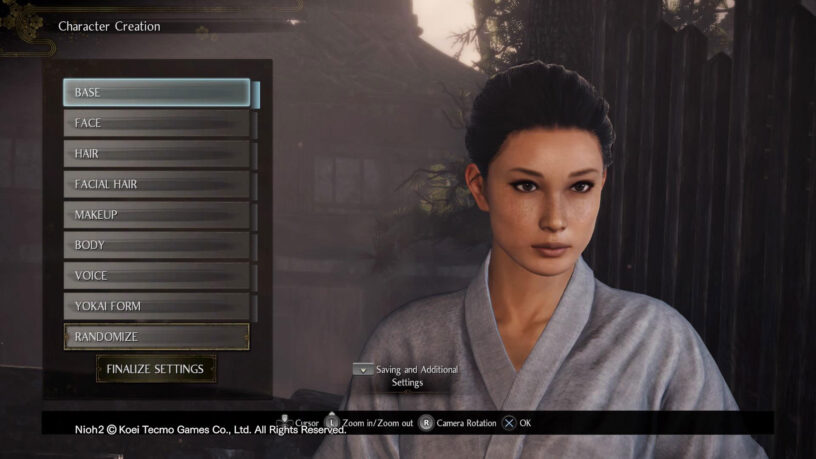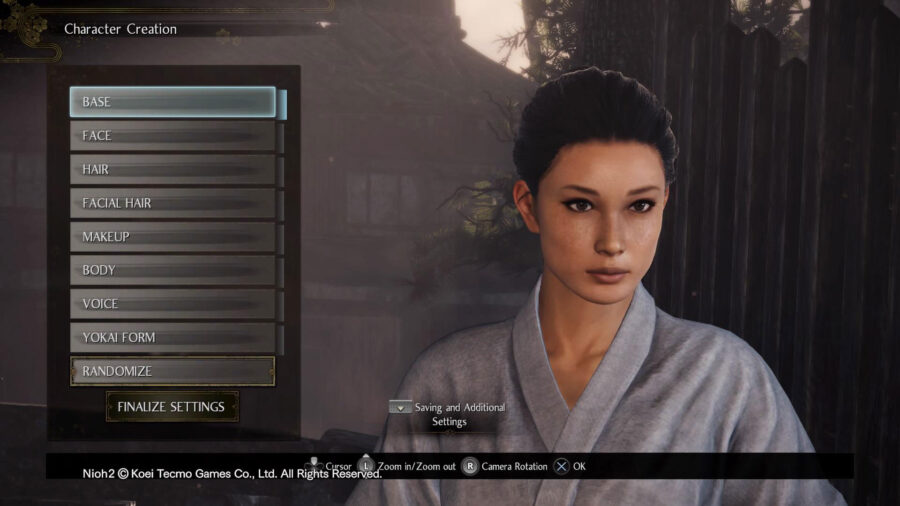 Source: SwiftYokai - Code: CCHuTriedwdHS
If you haven't seen the Kill Bill franchise then you might not be familiar with O-Ren Ishi. She was played by Lucy Liu, and she's an incredibly skilled swordswoman who has an iconic duel with The Bride in Kill Bill Vol. 1. It's a very graphic duel, so beware before seeking out video of it!
Kojirō Sasaki (Vagabond)
Source: jeffery015 - Code: QCsgpVBJYhPGz
Sasaki Kojiro is one of the protagonists of the Vagabond manga.
Komurasaki (One Piece)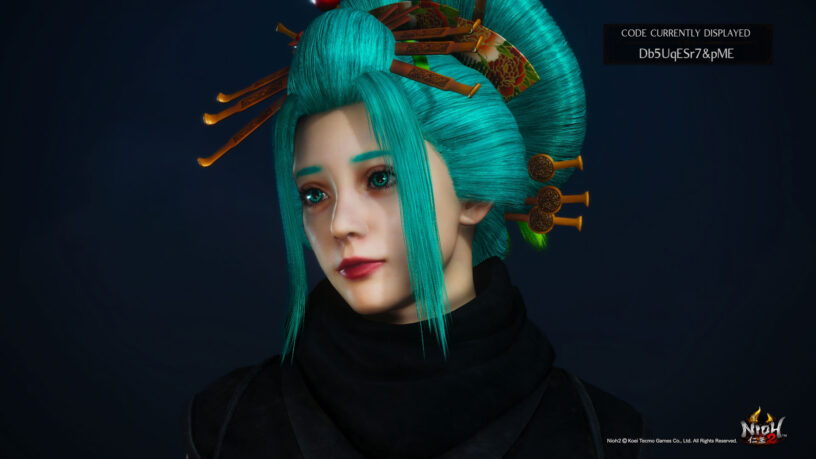 Source: M77-DT - Code: Db5UqESr7&pME
Kozuki Hiyori aka Komursaki is a character from the One Piece anime and manga.
Sekiro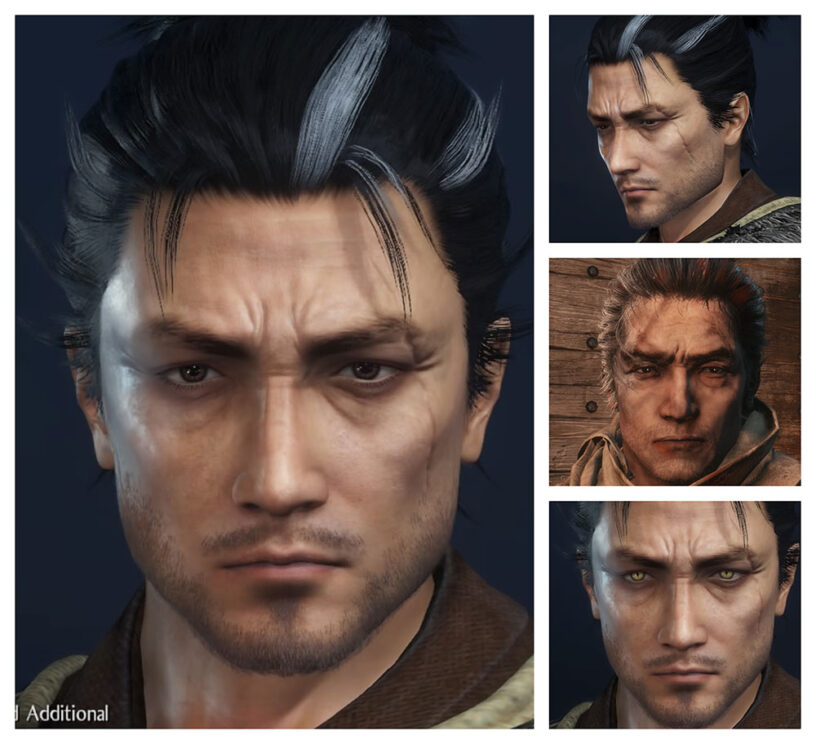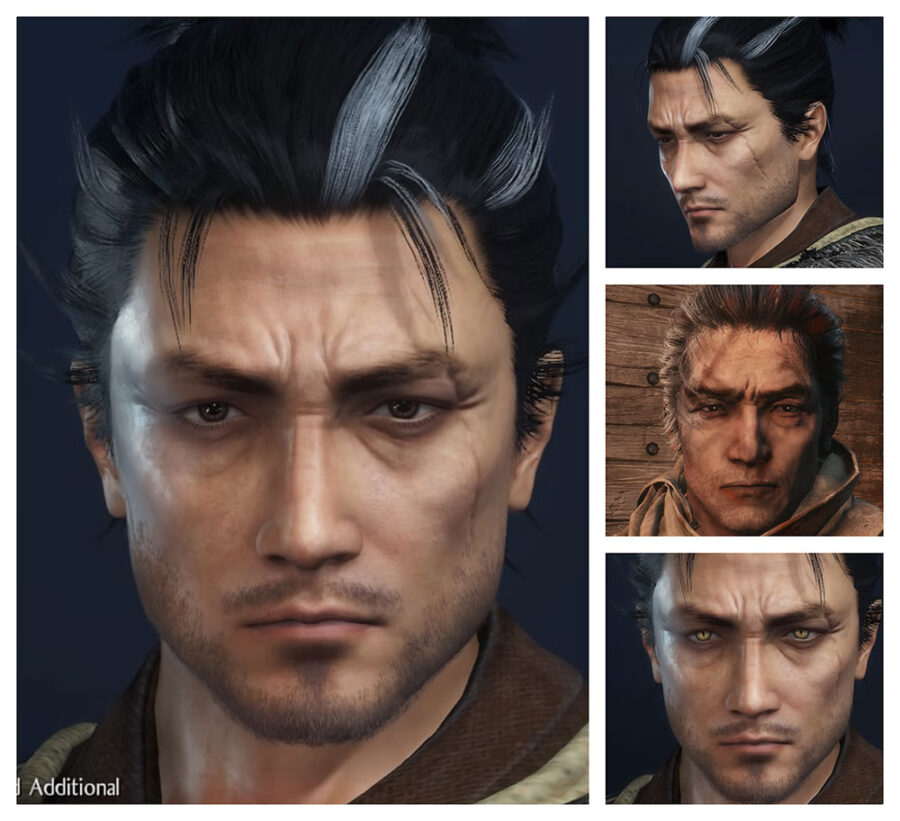 Source: Puck_The_Pisky- Code: %gNw9duMNSYNz
If you didn't get enough Sekiro from the game Sekrio, then you can bring him into Nioh 2!
That's all the codes we have for now, if you have some you'd like to see in this post let me know in the comments!