Overwatch 2 Invasion bundle arrives with a new set of story missions that offers players a PvE combat experience. Each mission has unique challenges that can be completed for rewards and battle pass XP. Here's how to complete the Save-A-Mari challenge for the Resistance story mission.
How to complete the Save A Mari Challenge in Overwatch 2
For the Save A Mari challenge, you need to gather four Pachimaris on the Null Sector carrier and win the Resistance mission. Besides finding the Pachimaris, the challenge seems simple enough. However, I was only able to complete this challenge on the expert difficulty level or higher. Several other players have also reported that the challenge doesn't track if you play on a lower difficulty.
Start the Resistance story mission at expert or legendary difficulty and complete the objectives with the help of your teammates. Near the end of the mission, you'll have to kill the Colossal Charger boss and destroy the core of the ship. Once these two tasks are done, a three-minute timer will appear on the top of your screen. This is when you need to leave the ship by going back to the hangar.
Where to find the Pachimaris on the Null Sector carrier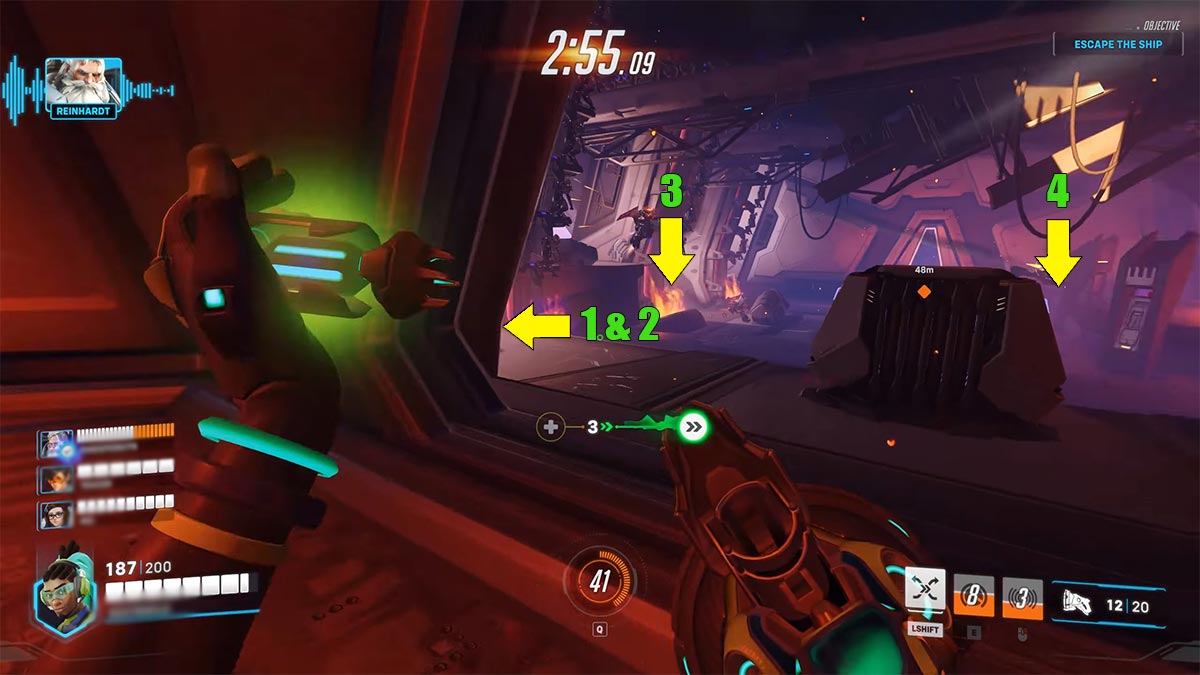 On your way out, you'll come across the chamber shown in the first image. This is where you'll find all four Pachimaris required for the challenge. I've shown the exact location of the Pachimaris in the images above. The first two Pachimaris will be in the left corner of the room. Turn right, and you'll spot the third one down the path. The final Pachimari will be in the right corner by the exit door.
Finding all the Pachimaris isn't enough to complete the Save A Mari challenge, as you need to carry these creatures to the mission end. Each player can carry only one Pachimari. Hence, you'll need the help of your teammates to carry all of them. I asked my random teammates, and they were happy to help me with the challenge.
Stay tuned to Pro Game Guides for more Overwatch content. In the meantime, head over to our article on Overwatch 2 stuck on connecting – How to Fix.