For a Paranormal Investigator to do your job, getting to know the equipment is essential; without this knowledge, the hunt might be doomed to fail before you even begin. There is an array of equipment and gadgets for players to learn, but the equipment differs depending on the ghost type that you are facing. Once you and your team have gathered enough evidence to find out the type the ghost is, then all your knowledge can be used to defeat it!
This Phasmophobia equipment guide will help you understand what each piece of equipment does and how it can benefit you. Remember, Phasmophobia is still in Early Access, and things will change as it receives updates.
Phasmophobia Equipment List
Flashlight
This is your primary source of vision when in the dark, as, without it, the pitch-black will engulf you. If one of these is in your inventory, all you need to do is press T to equip it. There are two flashlights at your disposal, the normal flashlight, and the strong flashlight. The latter is an upgrade; the light is much stronger, but you cannot bring along both kinds.
On a mission, you can bring up to 4 of these with you, and as a helpful tip, place these extra flashlights around the map. When the hunting phase has begun, these will act as a warning as all lights start flickering.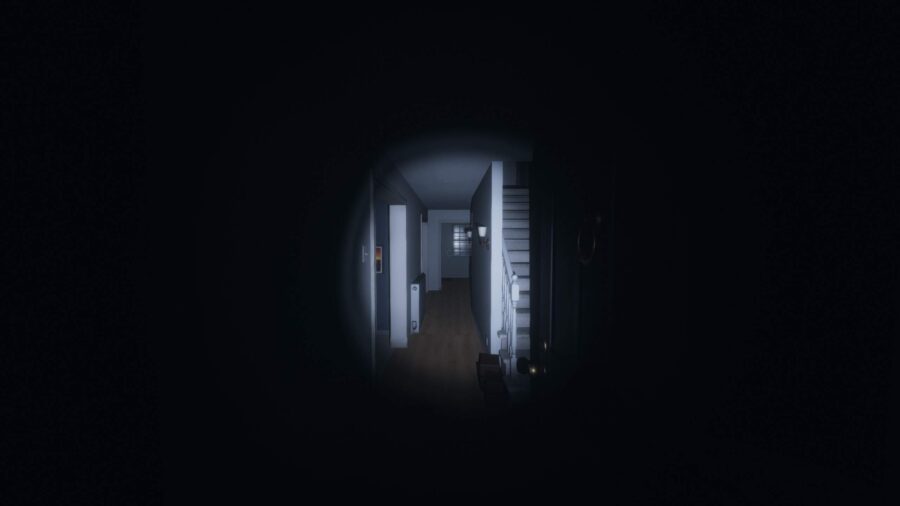 Candle
The candle is another source of illumination; though the lights reach isn't as far as the flashlight, it imbues all around you with a warm glow. While the light will never go out in your hand, but if placed, it will eventually die. Yet you can relight it using a lighter or another candle.
The candle is unique, but only if you are holding it in the dark, as the candle actually prevents or slows down sanity loss.
Lighter
Sadly, the lighter is the weakest source of light in the game, as it's very meager at best. Its job is to light candles and Smudge Sticks, and that's it.
To light candles or Smudge Sticks, press F while the lighter is lighten up.
Crucifix
The crucifix's main job is to stop ghosts from entering the hunting phase, but it will not stop a ghost already in this phase. These should be placed in rooms; the bigger the room, the more needed. If you have found the ghost's room, then place them in their straightaway, without hesitation. Wordsto the wise, if the crucifix you have placed is now gone, tell your friends and try not to panic, as the horror levels are about to be increased.
For more information on how to use the Crucifix check out our guide.
Photo Camera
The photo camera is your moneymaker, as there are certain objects you can take photos of to earn you cash. Each camera has 5 shots of film, and you can bring up to 3 films along with you. After every photo you take, check in your Journal to see the photos, because if anything is labeled, then that photo will earn you money; if not labeled, it won't.
Video Camera
The video camera is how to capture footage of the ghosts. You can either buy a video camera on its own or also buy a Tripod to go along with it, which will offer great height no matter where you place it.
For more information on how to use the camera, check out our guide!
Smudge Sticks
Smudge Sticks are a great defense item, and up to 4 of them can be bought on a hunt with you. However, a lighter is needed to activate them. These more or less confuse the ghosts for a couple of seconds, ultimately buying you some time. To know how to use them for the best results, check out our how to use Smudge Sticks guide.
Ghost Writing Book
This is exactly what it sounds like; if placed in a room, ghosts may or may not write in it. Up to 2 of these can be brought to a hunt. Just place them in a room, and wait. Preferably, use them in the same room as a video camera so that evidence can be acquired from the safety of the truck! Whatever is written or drawn in these books is completely random.
Spirit Box
This little black box allows you to converse with the ghosts. You can talk to the ghosts without it, but they 100% will not respond, but while holding a Spirit Box, there's a chance they might!
If the ghost responds through the spirit box, it will come in the form of a monotone robotic male voice. Generally, what it says will not be of importance. Just the fact that it talked to you is good enough for evidence.
For a list of questions to ask the ghost, check out our how to talk to ghosts guide.
UV Light
The UV works very much like how a flashlight functions; however, instead of giving a white light, it gives off a purple one. The main purpose of this UV light to show things that normally cannot be seen by the naked eye, such as ghost fingerprints and footprints.
Salt
The salt is primarily used with the photo camera. If you know vaguely where the ghost's room is, you can leave salt piles in the entranceways, and they'll leave a ghostly footprint in the salt. Then all you need to do is take a picture of it for some easy cash.
Helpful hint, salt is used to antagonize the wraith.
Sound Sensor
Sound sensors are very much like motion sensors, but instead of detecting movement, it detects sound. These sensors cover quite a large area, and they also detect sounds through walls. To use them at their best, place them and try not to make any sound for a while, to pinpoint where the ghost is coming from.
Very much like the motion sensors; if a sound is detected, the truck will be acknowledged with a name and a location on the map.
Sanity Pills
These are what keeps your sanity from reaching 0. By popping these pills, 40% of sanity will be restored. They are a one time use, however, but up to 4 can be carried on you.
Infrared Light Sensor
These are the cheap version of a motion sensor, which means hardly any information is relayed back to the truck. The only indication that you know it is working is that it will give off a blue illumination when it detects movement.
Motion Sensor
The better version of the Infrared Light Sensor. This will relay all information back to the truck but will also change color to green if motion is detected within its proximity, whether it's your team or the ghost. More information can be found here in our how to use the motion sensor guide.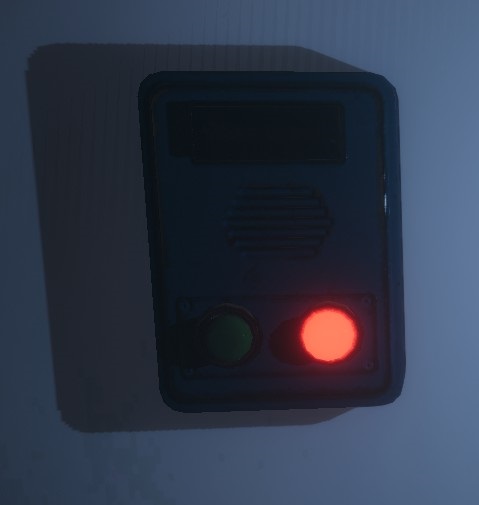 EMF Reader
This reader detects the area in front of you. Meaning if there is any ghostly activity before you, the EMF Reader will give off some readings and inform you in the way of continuous beeping. The reading's strength depends on the LED lights on top - from left to right - left is weak, right is strong.
The readings, even at level 5, the strongest reading does not mean your death; it means that the ghost is very annoyed at this moment in time. If it's agitated any further, then you'll probably end up dying. Here's a list of what each level means:
Level 1: The Reader is turned on- congratulations!
Level 2: A object or something has been moved by the ghost.
Level 3: An object or something was thrown by the ghost.
Level 4: A ghost appearance has occurred. A manifestation or the like has taken place.
Level 5: This is Evidence!
Thermometer
This is a point and detect thermometer, so no need to put it inside the ghost's mouth! Just point it at a room, and it'll tell you whether it's hot or cold. To get the best reading out of the thermometer, enter the room that you want to check and point it at a few different surfaces. You want the readings to be consistent.
This tool at the moment is one of the best pieces of equipment in the game! You can change the settings of the thermometer between Fahrenheit and Celsius, which is a nice touch!
Parabolic Microphone
This is a long-distance microphone that can hear through multiple walls. When looking out for readings in the truck, if the Parabolic Microphone gives off a signal, the higher the number that appears on the screen, the louder the noise is. This is great for huge maps!
Glow Sticks
Glow Sticks are another form of UV light that never goes out. If you can't afford the UV light, then Glow Sticks are the next best thing. With Glow Sticks, you have to be extremely close to the surface to reveal any fingerprints or footprints, making it more cumbersome than the UV light. Another way to use Glow Sticks is for big maps; you can drop them and use them for markers as they never go out.
Head Mounted Camera
This functions the same as a regular video camera; the only difference is that it's mounted on your head. We can't over recommend these, as watching a constantly moving video for signs of ghosts activity doesn't work that well. It's best just to use a stationary video camera. You can use it in certain situations where one of your friends is willing to wear one and then act as bait and camp inside a room to get the ghost to manifest.
Only pick this item up if you have the cash to spare.
Ouija Board
The Ouija Board is an in-game spawn item, and it cannot be purchased.
It works along the same lines as a Spirit Box, you ask the ghosts questions, and it answers via the Ouija Board. We have a more extensive guide on how to use the Ouija Board over in our guide.
Voodoo Doll
The Voodoo Doll is an in-game spawn item, and it cannot be purchased. These can only be found in the Farmhouse stages.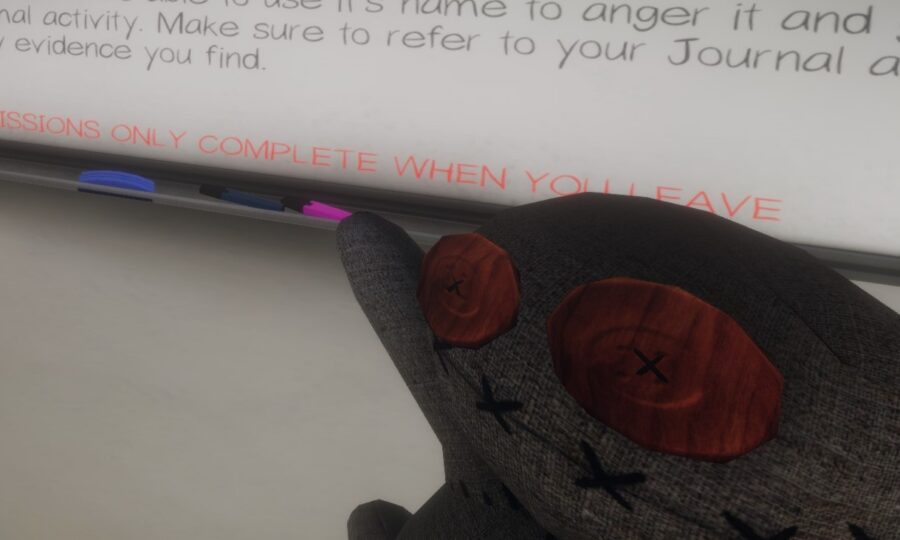 The funny thing about this is that they do nothing apart from earning you some money if you take a picture of it. Though there are multiple rumors floating around the net explaining what they actually do, as Kinetic Games haven't officially said, what is true and what's not, so they are all officially classed as rumors. Some of these rumors are:
It makes you a prime target for the ghost.
It makes the ghost appear the instant you pick it up.
When dropped, the ghost will somehow move in the direction the ghost is.
Some of these rumors might have happened, but as we said, until official confirmation, take everything you hear about Voodoo Dolls with a pinch of salt.