In Pocket Zone, you complete various raids to collect supplies and defeat deadly creatures. You need food and water to stay strong, currencies to make purchases with, as well as weapons to protect yourself with. As you fight and raid, your character will grow more powerful and level up different skills, allowing you to travel to other, more exciting locations.
You can collect some loot, such as money, weapons, or other valuable supplies, instantly by using in-game codes. Developers give out codes for players to redeem free items that help them get a headstart in their experience. You can claim other free rewards for games like this, such as The Walking Dead All Stars Codes or Survivor.io Codes.
All Pocket Zone Codes List
Pocket Zone Codes (Working)
Here is a look at all the working Pocket Zone codes.
There are currently no working Pocket Zone codes, but there could be some added in the near future as an update, event, or goal is met. We will update this page when some become available, so be sure to check back again.
Pocket Zone Codes (Expired)
These Pocket Zone codes are no longer working.
qkyY8XhfnQIc
JyVB2Tdn83
pWo9DQrg3xe
1mpaFQHNywe
L6ehC9l2c0w
XGIQ15PNK2H
T5RZGJFKIV
XAQRI3WGZ
037PHGKEU4D
XKZJ0D94BLRG
L6F9JUPWIQ4
1BD8L2RCA76
85KT63J2F9
BECPF23RZ
8IKBSQ967OU
Y4RE3UKIJZQ9
EBHZD2R7VK3
Related: Dead Trigger 2 Codes
How to redeem codes in Pocket Zone
Redeeming codes in Pocket Zone is a quick and easy process.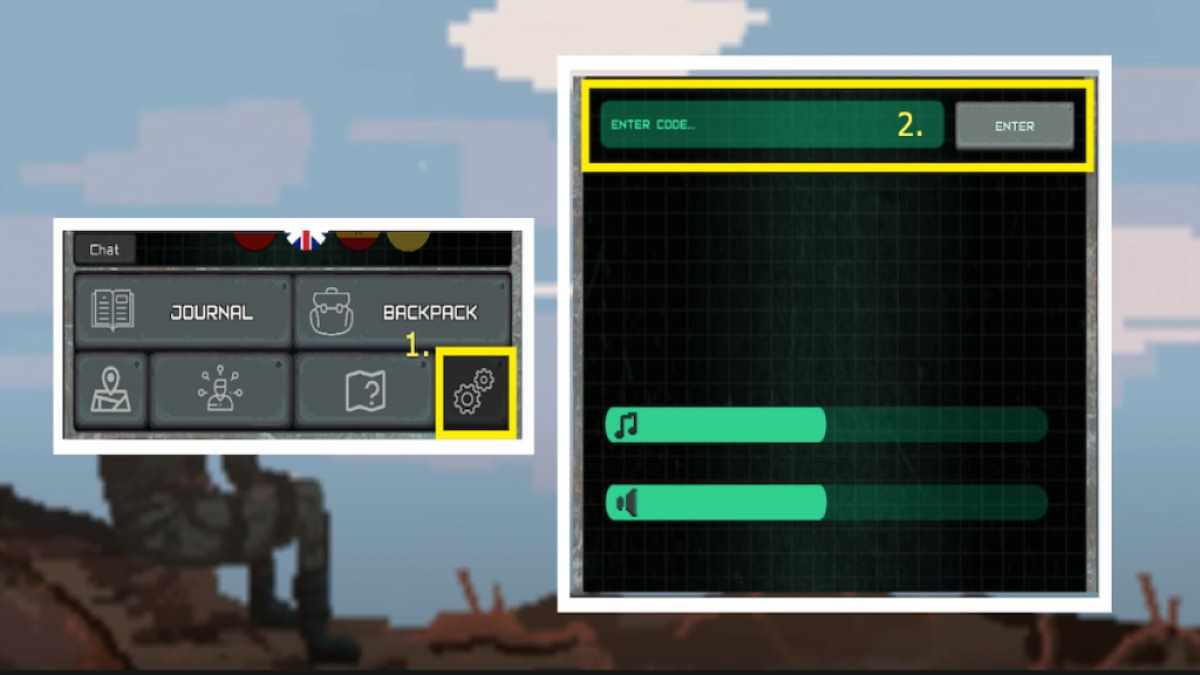 In the game, open the Settings tab located on the bottom right of your screen, symbolized by the gears icon.
Enter your code into the text box exactly as shown in the list above.
Press Enter to enjoy your rewards!
How can you get more Pocket Zone codes?
Developers usually give out codes during an update, event, or as a goal is met, such as a specific number of likes reached. Some developers will place the codes directly in the game's image or description to notify players when they are available. However, other developers might require you to follow them on their social media accounts, such as Twitter or Discord, to stay updated. You can follow this experience on their Twitter, @Grishakof, or their Facebook, Garden of Dreams Games. For your convenience, you can also bookmark this page and check back whenever to see when new codes are added.
Why aren't my Pocket Zone codes working?
There are various reasons why your codes may not be working correctly. The main reason is that codes may have already expired. Since codes are regularly cycled in and out of the game, they can expire with little to no notice. We try to keep our lists updated, but if you notice a change before us, feel free to leave a comment below, and we will try to fix it as soon as possible.
It is also important to double-check your spelling when entering codes. They are almost always case-sensitive, meaning the slightest typo could make them appear invalid. Ensure you are entering them exactly as shown in the list above, or if the game allows, copy and paste to avoid any issues.
How to sell items in Pocket Zone
As you complete raids, you might find a bunch of loot from creatures you defeated or supplies you came across. A lot of it might be helpful for your adventures; however, other less valuable items you can sell to make a little extra money. At the camp, look for the Trade option under your Journal tab. This will reveal items you can purchase from the Trader, but you can also sell your own items by then selecting the Backpack tab. You can drag any items from your backpack up to the Trader slots to sell them. Certain things might be worth more than others, but you are making a profit either way.
What is Pocket Zone?
Pocket Zone is an apocalyptic idle survival game for mobile. You create your own survivor character, selecting from a few different class types: Bandit, Soldier, Stalker, and more, each equipped with their own unique stats and buffs. Then you must complete raids to collect supplies, earn money, and level up your character. You can travel to new locations around the map, complete different quests, and buy better gear and weapons. It is vital to watch your hunger and thirst and provide your character with the proper essentials to survive the apocalypse.
If you're looking for codes for other games, we have a ton of them on our General Games Codes page! And in the meantime, take a look at the latest news to stay up-to-date with all things entertainment.