Get ready to fight for your life in Dead Trigger 2, a visceral zombie first-person shooter. In this post-apocalyptic experience, you will play as a survivor, gunning down zombies with various firearms. Assemble a group of survivors, equip them with useful items, such as weapons and painkillers, and build your zombie-safe haven.
The Codes for Dead Trigger 2 will give players numerous fighting advantages against the undead hordes. You will get freebies such as Gold, Weapons, Medipacks, character unlocks, and various other in-game items to help you out. This will be especially useful for new players just starting the game to get them up to speed faster. For more zombie survival games, check out Doomsday Last Survivors Codes.
All Dead Trigger 2 Codes List
Dead Trigger 2 Codes (Working)
There are currently no working Dead Trigger 2 codes.
Dead Trigger 2 Codes (Expired)
reku-7kou-2gq2—Redeem for Medical Supplies
6st5-jsb1-itj6—Redeem for Damage Booster, Health Booster, Speed Booster
BVFV-DFDF-3E9F—Redeem for Gold
EFEF-5STR-JF4R—Redeem for a free in-game reward
XFGE EIID 2IEE—Redeem for an in-game reward
FRFF-3OED-I4FF—Redeem for an in-game reward
33FR-EFU3-IDN3—Redeem for an in-game reward
DEFW-UJFW-EEFW—Redeem for an in-game reward
4TWE-4TRW-5TWR—Redeem for an in-game reward
EEFE-THRE-3RO3—Redeem for an in-game reward
EEFG-BO33-JGRG—Redeem for an in-game reward
Related: Dead by Daylight Codes
How to redeem Codes in Dead Trigger 2
Redeeming codes for Dead Trigger 2 is easy; simply follow the steps below.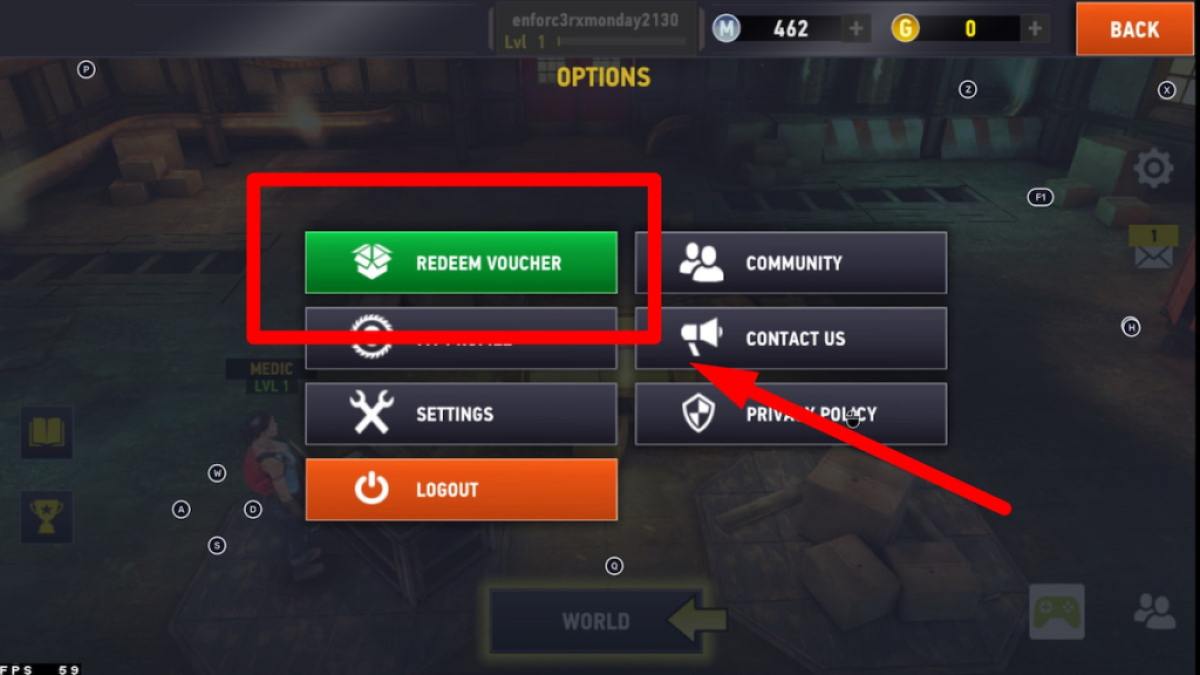 Launch Dead Trigger 2 on your device.
Play a tutorial level to get to the main base screen.
Once inside, tap the Gear icon on the top left of the screen.
Tap Redeem Voucher button.
Enter the code in the field that appears.
Tap Redeem Voucher to confirm.
How can you get more Dead Trigger 2 Codes?
The best way to stay up to date with Dead Trigger 2 codes is to follow the game's developer, Madfinger Games, on their Twitter page @MADFINGERGames and their Facebook page @DEADTRIGGER. You can also bookmark this page by pressing Ctrl+D on your keyboard. We at Pro Game Guides always keep codes up to date, so check back often!
Why are my Dead Trigger 2 Codes not working?
Several reasons for your Dead Trigger 2 codes might not work. The codes could have expired. Sometimes developers release codes when reaching a certain milestone or on holidays. Such codes might have a limited period and only last for a while. Always try to redeem your codes as soon as possible, and never miss any freebies again! The codes could also have been mistyped or have missing punctuation. Sometimes the codes can be case-sensitive as well. The best way to ensure you never again mistype the codes is to copy them directly from the website and paste them into the game.
How to get more Blueprints in Dead Trigger 2?
If you need more Blueprints in Dead Trigger 2, you can get them simply by killing the mini-bosses. They are slightly tougher than the normal ones. Make sure to kill all the mini-bosses you see to maximize your Blueprint drops. Once you kill them, you can bait them out by hanging around the zombie spawn points.
What is Dead Trigger 2?
Dead Trigger 2 is a post-apocalyptic zombie survival first-person shooter game. The players can run through 3d levels and shoot various zombies to complete missions. There are main story missions as well as multiple side quests available. You can also build out your secret hideout and recruit various other NPCs with useful abilities, such as a Medic, Gunsmith, etc.
If you're looking for codes for other games, we have many of them in our Game Codes post! You can also get a bunch of free goodies via our Roblox Promo Codes page.