The evolutionary stones seem to have a different acquisition method in every Pokémon game. They've been buyable in some games, and in others, they could only be found in the overworld. Fortunately, Water Stones are (still) one of the easiest evolutionary items to find in the Paldea and Kitakami regions. In fact, it's one of the the first ones I encountered when I played through Pokémon Scarlet and Violet.
Where to find Water Stones in Pokémon Scarlet & Violet
There are plenty of ways to get Water Stones in the Paldea region, but perhaps the quickest way is to head over to the beach in front of Levincia Town. The beach will have a couple of trainers to battle and some Psyduck, Poliwhirl, and other Water-types wandering around. Trainers will want to look for the sparkly items on the ground here: there's a good chance that they're Water Stones. It's possible to get as many as three Water Stones with this method.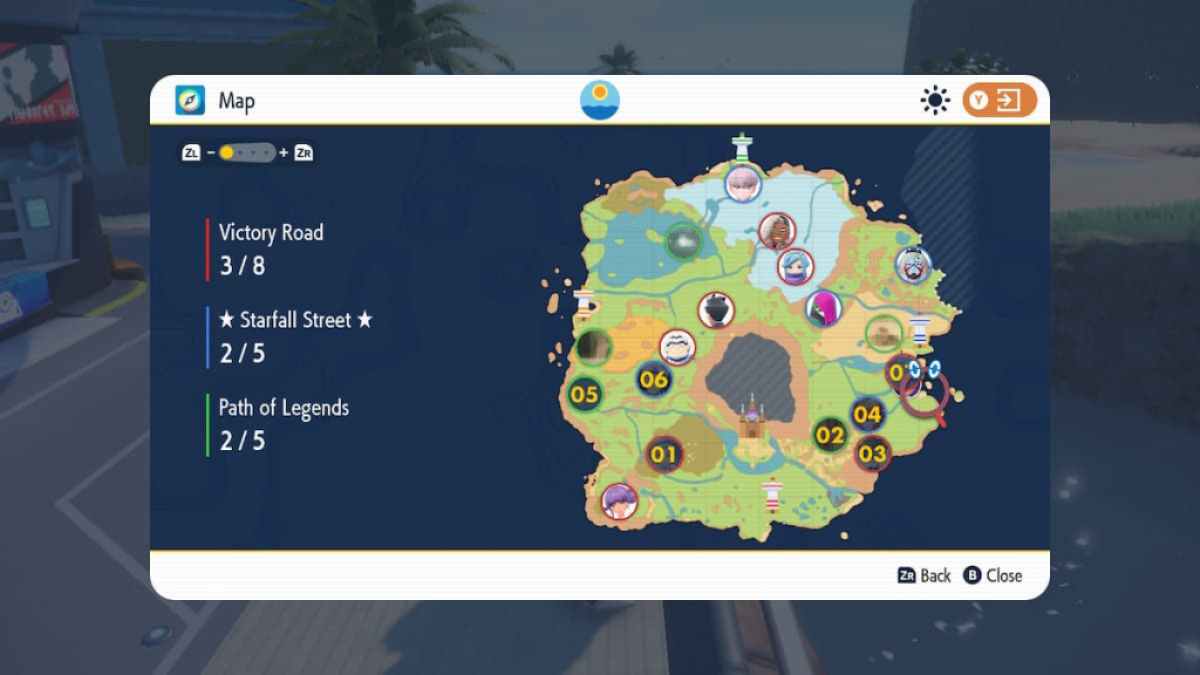 It's important to note that the trainers around here have Pokémon around level 26. Trainers get access to this area as early as right after the Uva Academy, though. If you're underleveled, you can always just pop in for some Water Stones and then leave before getting into any battles.
If you need more Water Stones, it's best to buy them later on. The Delibird Presents shops, which appear in several places in Paldea, will carry evolutionary stones for $3,000 each after the trainer gets three badges. Water Stones can only be picked up as one of those sparkling objects on the ground. They're very common if you're near a lake, river, or pond.
Alternatively, players could always get Water Stones in Cascarfarra, home of the Water-type Gym. Trainers should definitely be able to see some Water Stones on the ground, just like how they are found in Levincia Town. Cascafarra comes much later in the game, though, so it probably won't be a great option for trainers who get an early Eevee or Shellder that they need to evolve.
Want more Pokémon Scarlet and Violet guides? Check out How to catch Ralts early in Pokemon Scarlet and Violet here at Pro Game Guides!