After selecting your main character and partner Pokémon in Mystery Dungeon DX, it won't be long before you'll need to expand your team, allowing you to include more Pokémon types and cover your main duo's weaknesses. Luckily, you'll be able to recruit new team members from quite early on in the game, and we've compiled everything you'll need to know about how to do it!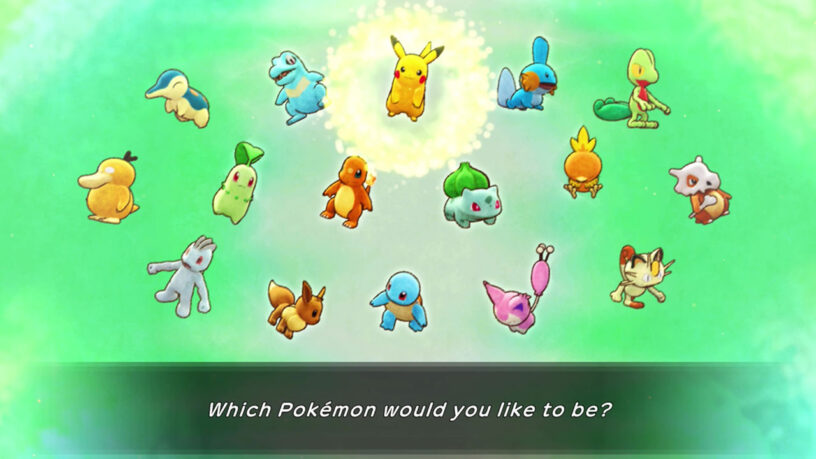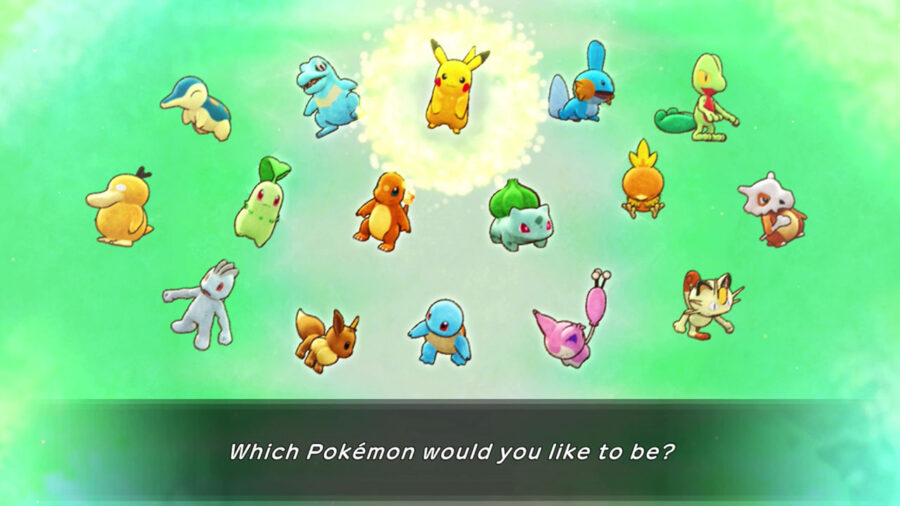 When can you recruit?
Wild Pokémon can be recruited after you've rescued Diglett from Mt Steel (the third dungeon of the main storyline). This mission takes place immediately after the end of the demo, so you'll only be able to recruit Pokémon in the full game of Mystery Dungeon. Once you've returned from Mt Steel, Wigglytuff will appear in Pokémon Square and open up the Camp Corner – this is where you'll buy rescue team camps that can help you expand your team. You'll even get a few rescue team camps for free the first time you visit, and a Magnemite can be added to your team immediately!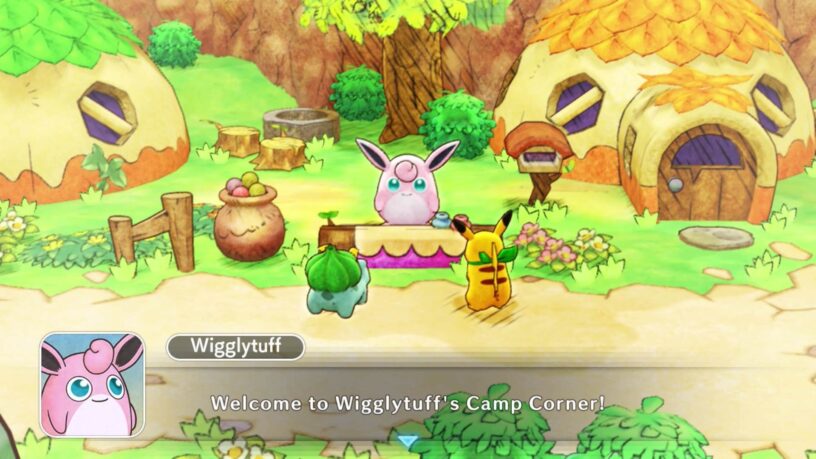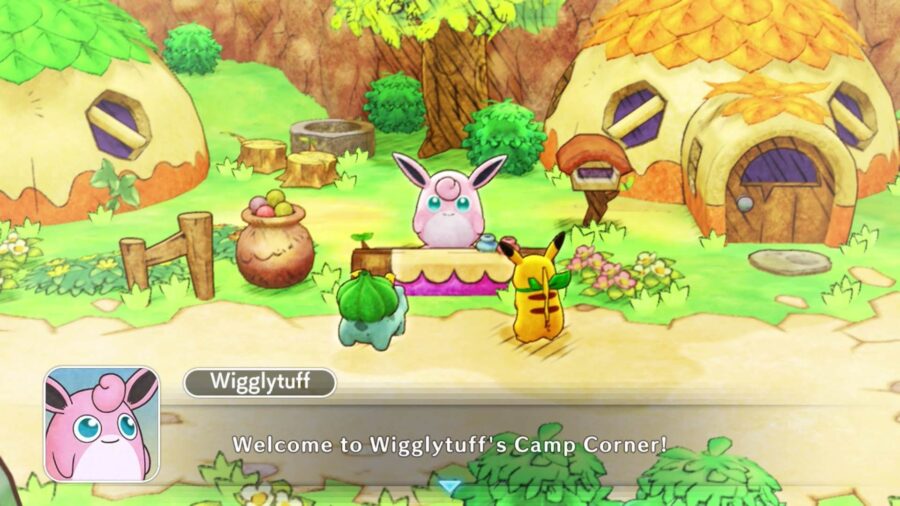 Rescue Team Camps
Wigglytuff sells a variety of rescue team camps, each of which can store several Pokémon. These can be expensive (in fact, it's probably going to be one of your main uses for money in the early game), but it's worth it to be able to recruit new teammates. Each species of Pokémon will be associated with a particular camp, and you'll usually need to have bought the appropriate camp before you can start recruiting that Pokémon – for example, the Rub-a-Dub River camp is needed to recruit Goldeen and Seaking, among other Pokémon. Your rescue team camps only have limited space, but as your rescue team increases in rank they'll grow to make room for more Pokémon.
As a huge number of camps are available from the start, it can be difficult to decide which to invest in first. It's a good idea to prepare for new dungeons by buying camps for the wild Pokémon that you'll be coming across next. You can also use the Wigglytuff Orb item to contact Wigglytuff while inside a dungeon to buy a camp – this can be useful if you suddenly realise you haven't bought the right camp for the Pokémon you want.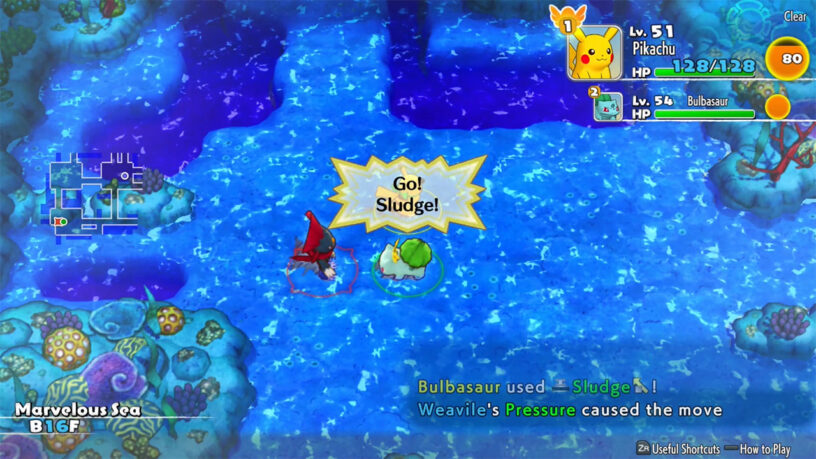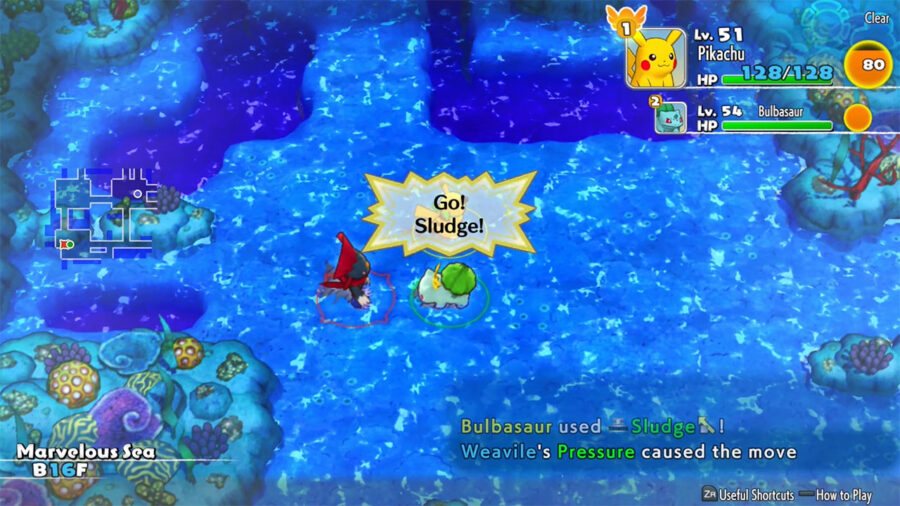 Recruiting Wild Pokémon
Unlike in the main series games, wild Pokémon are recruited by knocking them out – most Pokémon you'll come across have a chance to be recruited as soon as they're defeated. Once recruited, they'll travel alongside you for the rest of that dungeon as long as you have space in your party. The maximum number of party members including new recruits is eight – well above the standard limit of three – so recruiting Pokémon as you explore is a good way to improve your team's overall strength. Remember that these Pokémon won't be able to stick around after the mission if you don't own their associated camp area (which is where the Wigglytuff Orb item really comes in handy)!
The chance to recruit a Pokémon starts out fairly low, and evolved Pokémon are especially difficult to recruit, but your recruitment chances will improve as your team's rank increases. Only your team leader can recruit wild Pokémon this way – Pokémon knocked out by your allies won't offer to join your team. You'll also occasionally obtain rare items like the Friend Ribbon that greatly increase your chances of recruiting the Pokémon you defeat when held by the team leader. Pokémon with the Rare Quality "Friendly" (acquired by using Gummi items) can further increase your chances of recruiting Pokémon. Similarly, the Rare Quality "Squad Up" improves your recruitment chances when there are a large number of Pokémon in your party.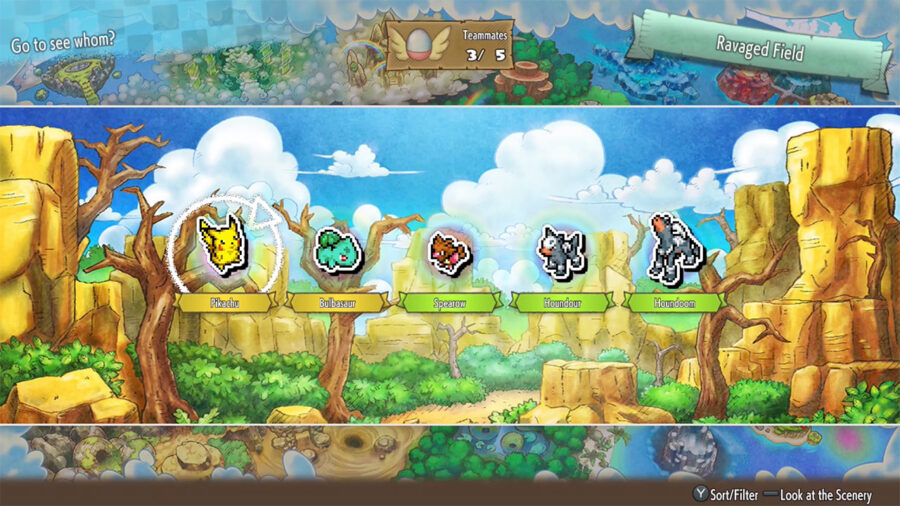 Managing your recruits
Pokémon you've recruited will head to a rescue team camp after the expedition has been completed (as long as you have a suitable area with space for them), and you can check on them by heading west from your house. At the camp, you'll be able to add your new allies to your party, as well as being able to check their stats, use items on them to strengthen them and teach them new skills, or dismiss them from your rescue team. It's worth keeping some strong Pokémon here in reserve, as you can use a backup team to rescue your main squad if they get knocked out while on a mission.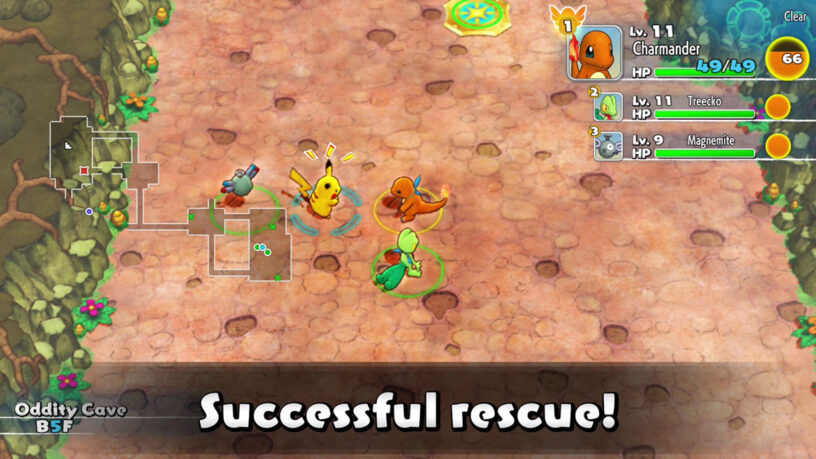 Recruiting Special Pokémon
Quite a few Pokémon (like the Magnemite mentioned above) will offer to join your team as part of the main story, and others will offer to join you as a mission reward. On the other hand, while most Legendary Pokémon are impossible to recruit during the main story, they can be recruited in the post-game during rematches. Shiny Pokémon also appear to only show up under special circumstances – these aren't guaranteed to join your team either, so it's best to be as prepared as possible if you want to recruit one. In this case you might want your team leader to have the "Friendly" and "Squad Up" Rare Qualities as well as the Friend Bow held item.
Now that you've recruited some Pokemon, check out a bunch of Mystery Dungeon DX Wonder Mail Codes to get yourself some free items!