Soon after making it to Sword and Shield's new Isle of Armor area and completing three challenges at the island's dojo, you'll receive the legendary Fighting-type Pokémon Kubfu. Kubfu is used in much of the Isle of Armor's main questline, and will eventually evolve into the Gigantamax-capable Urshifu as you progress through the Isle's challenges. Urshifu also has two different forms, and either one can be obtained whether you're playing Sword or Shield. Here's how to evolve your Kubfu and obtain this powerful Pokémon, as well as everything you'll need to decide which form is right for your team!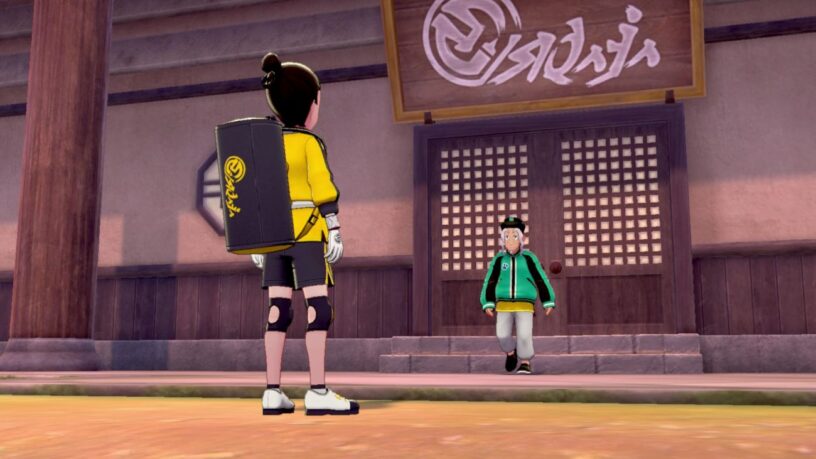 Getting a Kubfu
Kubfu will be gifted to you by Mustard after completing the dojo's trials – chasing down the dojo's three Slowpoke, gathering some Max Mushrooms, and facing off against your rival (Klara or Avery, depending on your game version) in a Dynamax battle. Kubfu's a pure Fighting-type, and starts out with reasonably good stats, as well as access to a wide range of powerful Fighting-type moves. However, it's best not to take too many risks when using Kubfu in battle – you'll want to keep it from fainting as much as possible, as you'll need to raise its happiness to evolve it.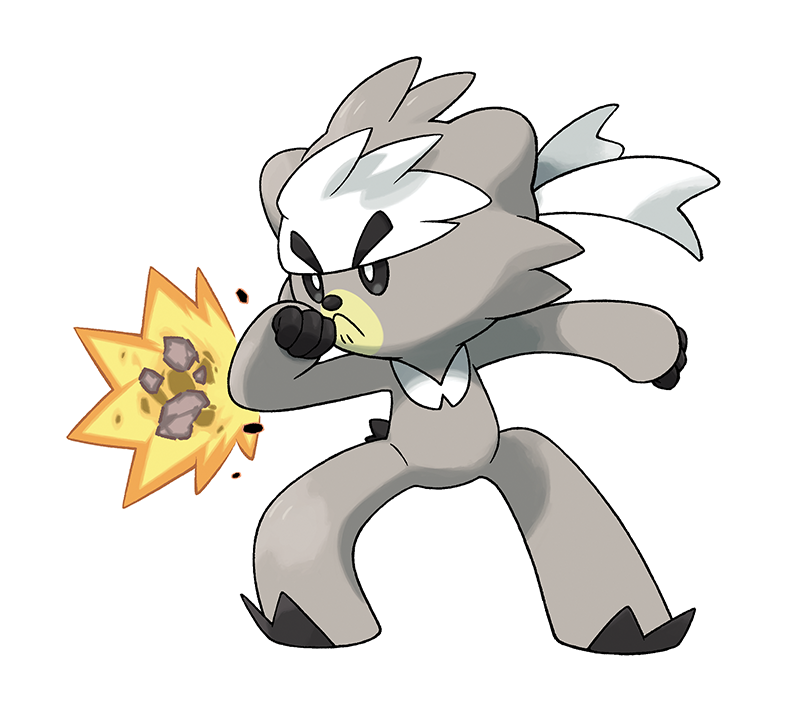 Raising Kubfu
The next part of your quest involves raising Kubfu's happiness rating high enough to evolve it. There are plenty of ways to do this, including some methods unique to Sword and Shield and even a few new ones added in the DLC.
First of all, Mustard's dojo students can be found all around the Isle of Armor, with their locations marked as exclamation points on your map of the island. At these locations you'll be able to increase your Kubfu's friendship level by viewing the island's scenery together. This means that you'll be able to raise your Pokémon's happiness quite a lot just by keeping it with you as you explore the island.
Having Kubfu in your team also helps to keep it happy, especially if it's carrying the "Soothe Bell" item that increases the rate of friendship gain, or if it's walking behind you at the head of your party – and as mentioned above, try as much as possible not to let it faint in battle. If it does take damage, be careful not to use bitter medicine items like the Energy Root or Revival Herb on it, as these will only lower its happiness further. Instead, set up your tent and cook a meal to restore its health – this'll increase its level of happiness quite a bit, as will playing with it in the campsite.
Kubfu will also gain happiness as it levels up, which lets you kill two birds with one stone as you can strengthen Kubfu while increasing its friendship rating. If you have lots of Exp Candy left over from Max Raid Battles (as I did), now might be a good time to use them! Once you've maxed out Kubfu's happiness (which you can check up on any time with Mustard) you'll have to make the choice between the Tower of Darkness and the Tower of Waters, which will determine your Urshifu's form.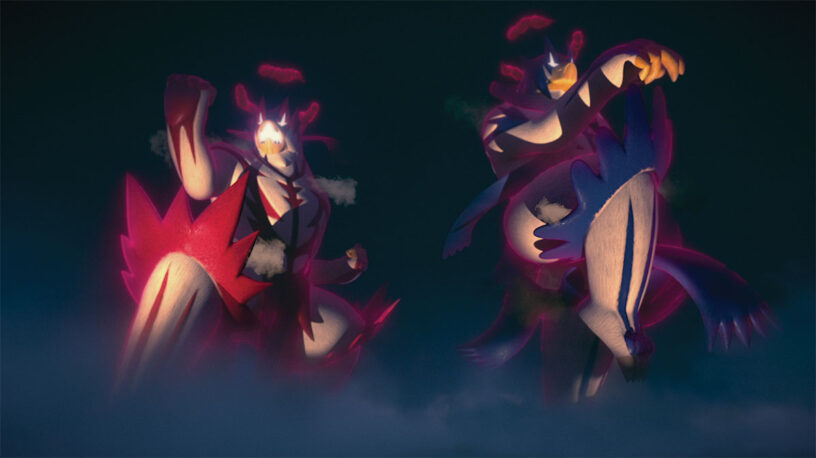 Which Urshifu should you choose?
Urshifu's two forms are the Fighting/Dark Single Strike Style and the Fighting/Water Rapid Strike Style. Both have equal stats and the ability Unseen Fist, which allows their contact moves to break through an opponent's protective shield (such as the move Protect). Each also has a signature move – Wicked Blow (Single Strike) and Surging Strikes (Rapid Strike), both of which are guaranteed to land a critical hit for huge damage.
Both also have a Gigantamax form, with another signature move for each – G-Max One Blow (Single Strike) and G-Max Rapid Flow (Rapid Strike), which can both hit targets through their protective shields. Besides these unique moves, Single Strike learns Sucker Punch and can be taught more Dark-type moves by TRs, TMs or Move Tutors, while Rapid Strike learns Aqua Jet and can learn more Water-type moves through these methods. Which form of Urshifu you choose should be partly based on the type that adds the most diversity to your party – for instance, if you already have a powerful Water-type like Intelleon, you might want to go for Single Strike Urshifu to get the advantages of its Dark typing. As your Urshifu will be able to Gigantamax, you should also consider what types would be most useful for the Max Raid Battles and Battle Tower challenges you have the most difficulty with.
As you'd expect from the names, challenging the Tower of Darkness will cause your Kubfu to become Single Strike Urshifu, while challenging the Tower of Waters will lead to Rapid Strike Urshifu. The towers make for a particularly tough gauntlet, though, and you won't be able to bring any other Pokémon with you besides Kubfu. Because of this, it's best to get Kubfu to at least Level 70 and teach it some moves that'll let it deal with other Fighting-type Pokémon – especially since your final battle will be against another Kubfu. As soon as you've completed this last push, Kubfu will evolve into your chosen form of Urshifu.